Product Spotlight: Your Debit Card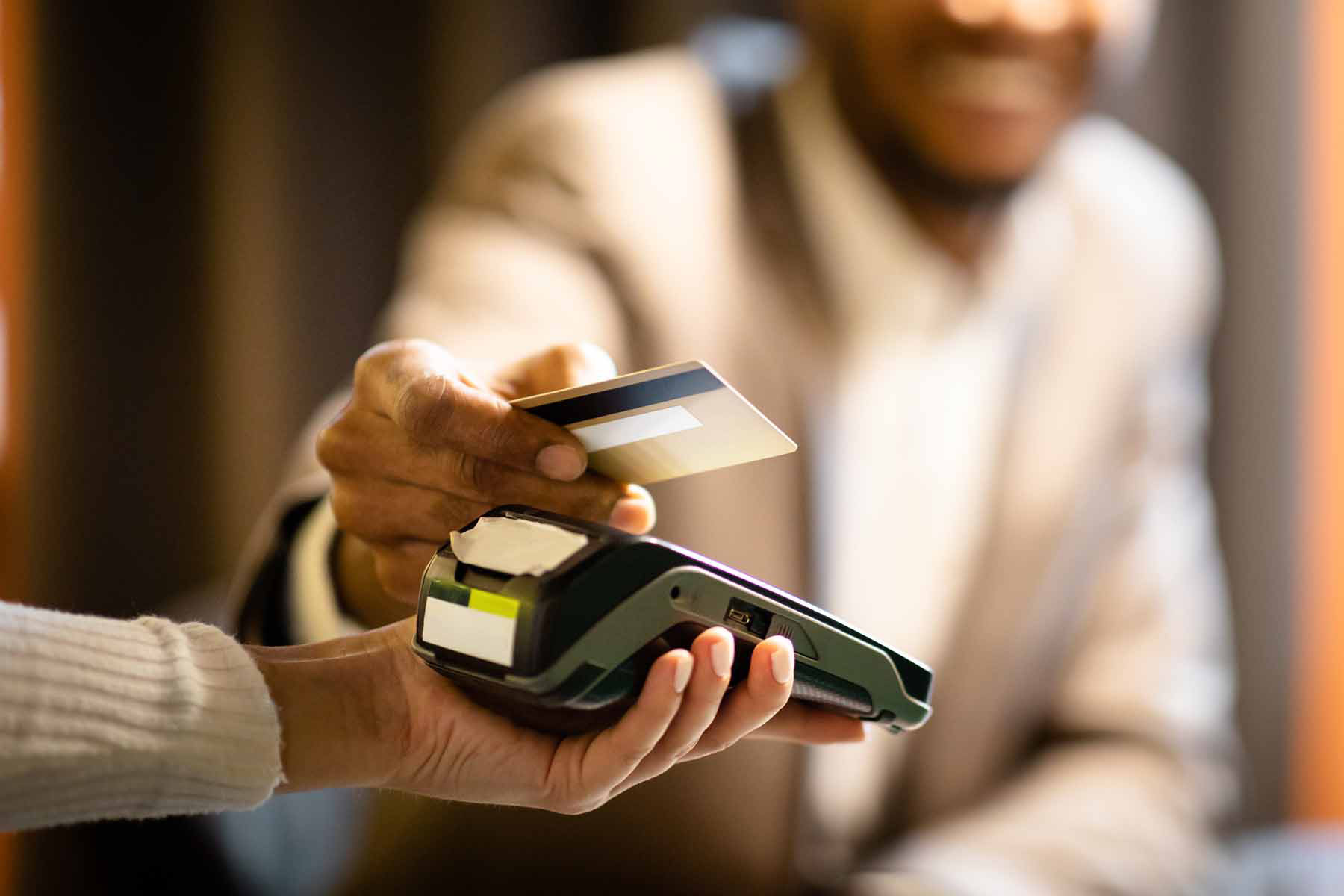 It's easy to take debit cards for granted. After all, they've been around since 1966 – the same year the Beach Boys released Pet Sounds. And just like the classic album, debit cards have stood the test of time.
It's easy to see why. Debit cards are safer and more convenient than carrying around lots of cash. And because they're usually connected to one of the big credit card networks – Mastercard® or Visa® – you can use your debit card like a credit card to make quick purchases in stores and online.
But unlike a credit card, which lets you charge purchases and pay them back later, you use your debit card to pay now by drawing funds directly from your checking account. If you're budget-conscious, paying with your debit card is a smart way to track spending, skip credit card fees, and avoid racking up a credit card balance and interest charges that may be hard to repay.
Debit cards have evolved quite a bit over the years. Here at American Heritage, our Independence Debit Card just keeps getting better – with new features and perks to help you save time and get more for your money. Let's take a closer look.
6 Things You Can Do With Your Debit Card
Here's why your American Heritage debit card could become your go-to payment method.
1. Tap and Go
With our new contactless debit card, you get all the security benefits of a card with a security chip, plus the ability to pay with just a tap. There's no need to swipe or insert your card when you check out at any store that has a contactless card reader. See how it works.
2. Pay From Your Phone
Left your wallet at home? Not a problem. Our debit card works with the mobile wallet app on your smart device. Using Apple Pay®, Google Pay™, or Samsung Pay™, you can store your card electronically and check out by making fast, touch-free purchases from your phone. Learn how to load your debit card onto your mobile wallet.
3. Score Debit Card Rewards
You don't need a credit card to earn rewards. Use your Independence Debit Card to earn ScoreCard® Rewards points with everyday purchases and redeem them for cool stuff like name-brand merchandise, gift cards, and travel rewards.
4. Support a Great Cause
With A Penny A Purchase, we'll donate $0.01 to the Kids-N-Hope Foundation for every purchase you make with your American Heritage Debit Card. With each purchase, you help us support a local nonprofit that's working to enhance children's health and life services right here in our community. To date, Kids-N-Hope has raised over $2.6 million, and every penny helps!
5. Get Added Mastercard Benefits
When you check out with your Mastercard debit card, you have two ways to pay. You can either make a PIN-based "debit" transaction, or you can make a signature-based "credit" transaction (though the payment comes from your checking account either way). With access to the Mastercard network, you can make quick, secure purchases at millions of places around the world.
You can also take advantage of additional Mastercard benefits including $1 million travel accident insurance, extended warranties, price protection, and the Mastercard Zero Liability Policy for unauthorized card purchases.
6. Rely on a Vast ATM Network
When you need a little cash, you don't want to pay a steep fee to get it. Our members can use over 30,000 surcharge-free ATMs from coast to coast. Whether you're in Cherry Hill, Doylestown, or Anchorage, Alaska, it's easy to avoid those pesky ATM fees.
Safeguard Your Card
Since your debit card provides direct access to your account, protecting it should always be a priority.
Don't leave it out in the open. Treat your debit card with the same care that you'd use for cash, credit cards, or your checkbook.
Use chip-based or contactless payments when you can. Paying in one of these ways helps protect your card information better than when you swipe your card's magnetic stripe.
Choose a PIN that's hard to guess. Don't use your birthday or other personal info, and don't share your PIN with anyone.
Watch your account activity. If you see any suspicious transactions, or if you lose your debit card, let us know right away.
Use Card Controls. Available through our Online Teller and Mobile Teller app, this digital security feature lets you manage how your card can be used, deactivate a lost or stolen card, or submit a travel notification to make sure your card works if you're heading out of town.
Get the Most from Your Debit Card
If you haven't already, open one of our flexible checking accounts to get our contactless debit card for yourself.