Travel Tips for Planning Your Next Vacation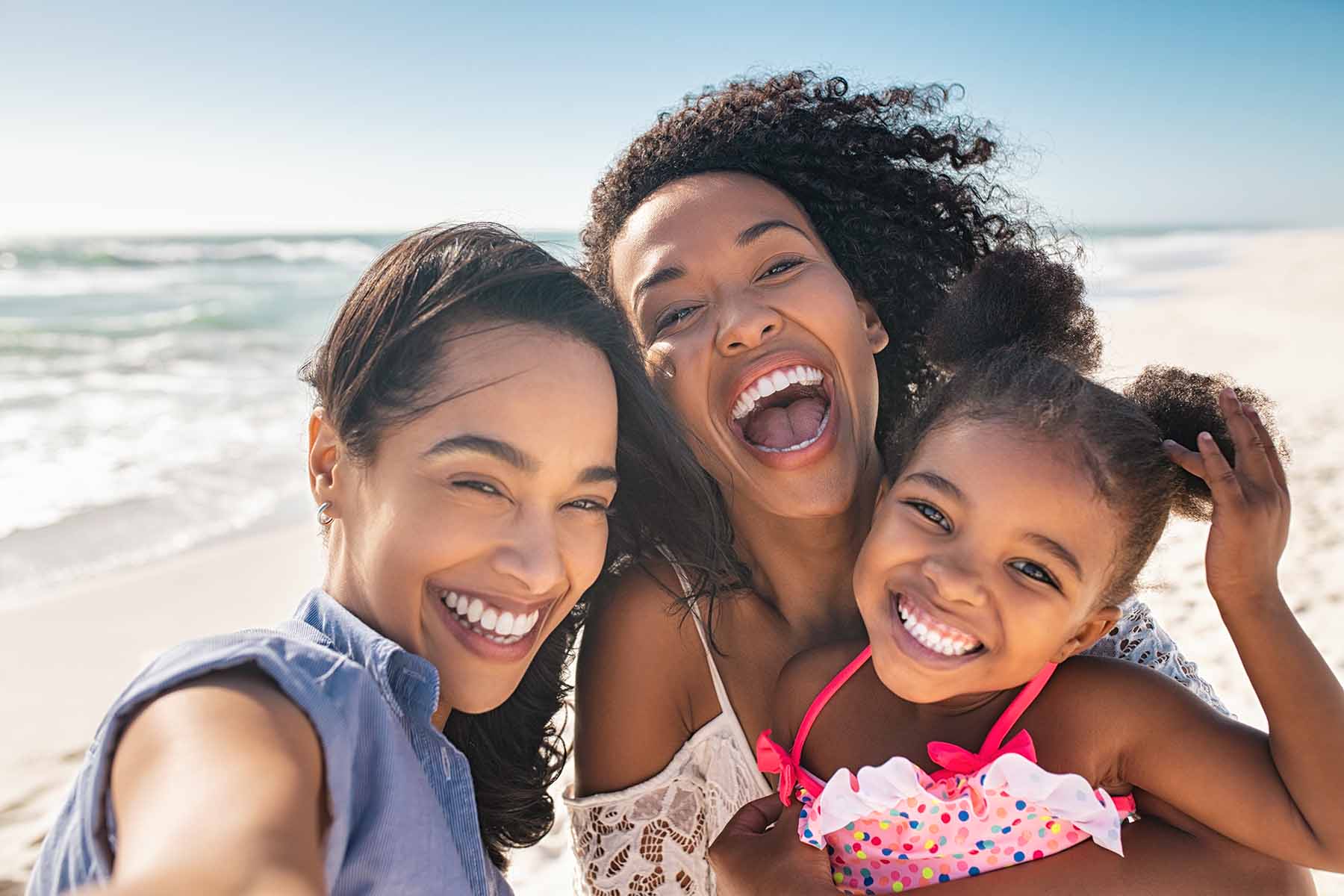 Vacations are the perfect opportunity for some well-deserved relaxation and making new memories. Get the most out of your getaway by planning your trip in advance. This way, you can spend your vacation time stress-free!
The last thing you should worry about on vacation is money. In this article, we offer tips or mindful spending and planning for travel.
Before You Go, Make Your Travel Budget
Setting a travel budget before you leave can help curb overspending on food, souvenirs, ridesharing, or extra excursions. Your travel budget should be realistic for the location you're visiting and include essentials like accommodations, transportation, and meals.
Here are some common expenses to keep in mind:
Passports, vaccines, visas
Plane, train, or boat tickets
Car rentals, gas, tolls, insurance
Lodging and accommodations
Food, drink, and restaurants
Entertainment and excursions
Souvenir shopping
Child or pet care, house sitting
Currency conversion, foreign transaction fees
If you're traveling abroad, currency conversions can also change your perception of how much you're spending, so be sure to use exchange rate calculators for the most accurate representation of how much everything costs.
Use Cash and ATMs Safely
According to the 2021 Findings from the Diary of Consumer Payment Choice, an annual study conducted by the Federal Reserve, cash usage is trending down for all age groups. Many shoppers experienced a change in cash habits because of the COVID-19 pandemic, both in their own personal usage and at the retailers they visited.
Using cash is a popular budgeting tip to prevent overspending by seeing the remaining physical bills in your wallet. However, cash is not as quick or secure as mobile wallets or card payments. Pickpockets or scammers may catch you as you take a moment to put away change, and if your wallet is swiped, you can only put a freeze on cards, not cash.
For best results, consider only carrying a modest amount of cash on-hand in small bills. If you're traveling to a location with a tipping culture, these small bills will come in handy when showing your appreciation.
If you need more cash while traveling, make sure you are using a reputable ATM in a populated, well-lit area. American Heritage members can take advantage of Shared Branching Network, which gives you access to bank at thousands of other credit unions across the country and access to tens of thousands of ATMS.
Know Your Cards' Terms
For the cards you plan to use while traveling, be aware of any fees or conversion charges your financial institution may charge, and account for these additional costs.
The types of fees you should be on the lookout for are:
Foreign transaction (FX) fees – when your transaction passes through a foreign bank or in a currency other than USD. This can be a processing fee, conversion fee, or both.
ATM fees – using an ATM outside of your financial institution's network can result in a charge to your account, either from your FI, the ATM you're using, or both.
Prepaid card fees – to avoid using cash or accumulating fees with your regular credit card, some people opt to purchase prepaid cards. Keep in mind that these cards can also carry fees of their own, including activation fees
The types of fees and their percentages can be found in your credit or debit card's disclosure documentation. If you haven't read those documents since you got the card, it's good for your financial literacy to brush up on them every now and again, especially when doing something new with your card. American Heritage's disclosures can be found here.
Prevent Disruptions with Travel Notifications
Many financial institutions will automatically flag suspicious activity to protect their account holders. Unusual activity is a reliable indicator of fraud, so to avoid risk, credit unions and banks will block these transactions from being completed. Examples of harmless activities that may resemble fraud include transactions that take place in distant locations or with new vendors.
Fortunately, there are ways to avoid disruptions in service. It is important to notify your financial institution before your trip if you plan to use your credit or debit card while you're away. Even if you plan on using cash only, providing notice can prevent card transactions from being blocked in the event of an emergency.
Travel notifications can be set in Online or Mobile Teller. Select which cards will receive notifications, set your destination, then list the days you will be away. You can even set multiple notifications for different locations if you will be vacationing in several states or have a layover in another city.
The travel notification will automatically clear once your listed return date has passed, so you're your notifications are set, you're done! For best results wherever you visit, travel notifications should become a standard part of your travel planning experience.
Stay Informed with eAlerts
For to-the-minute updates about your American Heritage accounts, you can have eAlerts sent directly to you via text or email. You don't need to login to Online Teller to view these alerts like other online banking notifications. Receive notifications for the triggers you specify, such as low balances, card authorization alerts, large debit or ATM transactions, large credit card purchases, and more.
Text reminders will keep you on top of the account activity that matters most to you and can potentially help you catch suspicious activity before it's too late. Spending reminders can also help you stick to your travel budget, making eAlerts a win-win.
In the event of a lost or stolen credit or debit card, you can submit a report within Online Teller under "Member Services" then "Card Services." For phone support, you can call us directly or via our 24/7 after business hours line.
Start Saving in Advance
Traveling is a passion for many, but unfortunately many destinations have a high financial barrier to entry. International airfare, luxury cruises, or large family trips, already expensive to begin with, are now even more costly as demand increases in a post-COVID-shutdown world.
If you dream of seeing the world, start saving months in advance with a dedicated account and savings plan. American Heritage offers a Vacation Club Account with no minimum balance required and four withdrawals allowed annually to help you stay true to your goal.
What are you waiting for? Let us help you start saving for your next trip today – and don't forget to send us some pictures when you're there!