First Time Buying a Home? Avoid These 7 Mistakes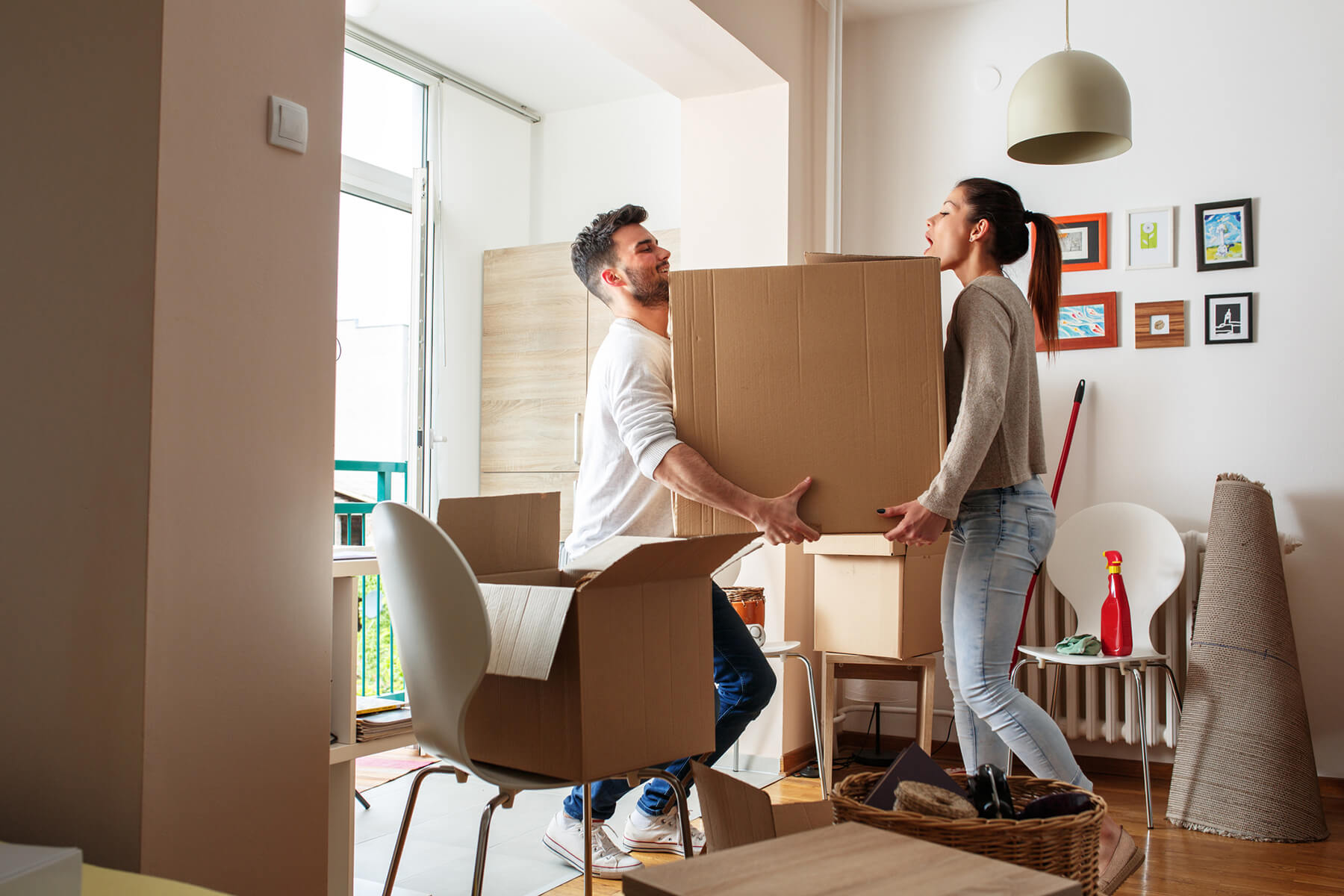 Buying a house is a great investment in your future. But the process can be a bit confusing when you're first starting out. If you're not careful, or let your emotions get the better of you, it's possible to make mistakes that can derail the homebuying process or lead you to a home that isn't the best fit for you (or your finances). Be sure to avoid these common homebuying mistakes from the beginning.
1. Not Setting a Firm Budget
Before you start looking at houses, you need to think about how much money you can truly afford to spend on your new home. That means looking at your savings, your monthly income, your fixed monthly expenses, and any debt (like credit cards and loans) that you're trying to repay.

As a general rule, you'll want to keep your mortgage payment below 28% of your gross monthly income. This will ensure that you have enough money to cover your regular expenses and any repairs that pop up throughout the year. So what does this look like?

Say your income is $3,600 each month. If you follow this rule of thumb, your ideal monthly mortgage payment should be no greater than $1,008.
Use our mortgage qualifier calculator to see how much you can realistically afford or use our loan payment calculator to see how much different homes will cost you each month.
This will help you plan a budget and set a firm maximum price on homes you should look at.
2. Ignoring Your Credit Score
Your credit score is one of the key factors that lenders use to determine your eligibility for a mortgage, and what type of loan and interest rate you may qualify for. Higher credit scores mean better loan interest rates which can save you money over the life of your home loan.
Before you start looking at homes, check your credit report for any potential issues that could affect your mortgage application. You can do this for free on AnnualCreditReport.com. Here at American Heritage, our members can also view their FICO® Score for free online.
For the best mortgage rates, you'll want to aim for a score in the mid-700s or higher. If yours is lower, you may want to focus on building up your credit before applying for a mortgage.
But if you need to get into a house now and don't have a great credit score, don't give up hope. FHA loans and first-time homebuyer programs can help you buy a house with a less-than-ideal credit score.
3. Looking for Homes Without an Experienced Real Estate Agent
Shopping for a house on your own is possible, but that doesn't mean it's a good idea. You need an experienced real estate agent to help you find the right house, negotiate with sellers, and navigate the homebuying process with confidence.
Work with someone who is familiar with buyers like you. If it's your first time buying a house, look for an agent who has tons of experience working with first-time buyers. If you're a qualified military veteran or current servicemember who plans to use a VA loan, look for an agent who understands the unique requirements of this program.
The team at First Heritage Realty Alliance can help you, no matter what type of property you're interested in or how many times you've looked for homes in the past.
4. Not Getting Pre-Approved for a Mortgage
Before you start looking at properties, talk to your lender and get pre-approved so you'll know how much financing may be available to you and what kind of monthly payment you can expect.

The mortgage pre-approval process is a valuable way to set your homebuying budget, and it can help you streamline the process by establishing a relationship with a lender in advance. Being pre-approved for your mortgage can help you narrow your search to homes that are within your budget.
Even better, your lender will be able to write you a pre-approval letter so you can make a strong offer on the property. Sellers prefer to work with buyers who are pre-approved because there's less of a risk that financing will fall through.
5. Choosing the Wrong Lender
The cost of borrowing and overall level of service can vary greatly from one lender to the next. It's common for buyers to assume that working with a large, national bank will get them the best rates and the best service, but this may not be true.
Instead, work with a not-for-profit lender like American Heritage Credit Union. We offer low rates on our mortgages and, because we're local, can provide quick loan decisions and ongoing support through the buying process.
6. Not Scheduling a Home Inspection
Some homes are in better condition than others but some damage may not be visible to the untrained eye. Always schedule a home inspection before you close on the property.
Your home inspector will check for damage that you or the seller might not even know exists. You can use the findings of the inspection as a negotiating tool with the seller. You can request a lower price or ask the seller to make the repairs for you before you close on the property.
7. Moving Too Fast
Making the decision to buy a house is a big deal. But that doesn't mean you should rush the process. Instead, take your time and tour as many properties as you need to get a good sense of what you're comfortable bidding on. Just be careful to clearly distinguish between your wants and needs. Superficial issues like ugly siding can be fixed but choosing a home with too few bedrooms or the wrong location could lead to big regrets.
American Heritage Is Here to Help
American Heritage Credit Union is proud to help buyers get into the homes of their dreams. Apply for a mortgage today and get the process started so you can house hunt with confidence.