4 Programs that Can Open the Door to Your First Home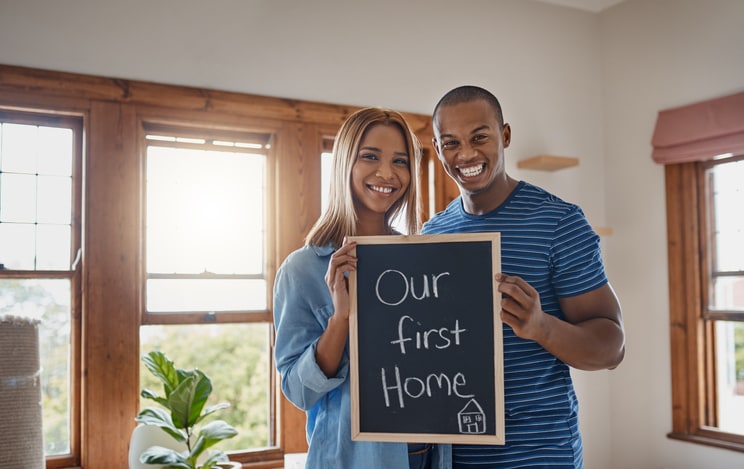 If you dream of owning your own home, you're not alone. Generations of homeowners have enjoyed the opportunity to put down roots in their community, build wealth, and experience the pride of having their own place. A mortgage is usually key to buying a house, but many people struggle to qualify for this essential loan.

Fortunately, there are many federal and state programs designed to make homeownership possible for more people. Before discussing these programs, let's look at how conventional mortgage lending works.
When you want to buy a home, you'll probably go to a private lender that follows fairly strict lending guidelines to avoid risky loans. Borrowers must have:
A credit score of 620 (or higher for the best rates)
Substantial income relative to their expenses and monthly mortgage payment
A sizable down payment (20% is required to avoid paying for mortgage insurance)

If you're ready to buy, but worried that your current financial situation will keep you from qualifying for a traditional mortgage, there's hope – and help – for you.
GOVERNMENT MORTGAGE PROGRAMS
By backing or offering mortgages through private lenders, homebuyer assistance programs can help those who have:
Poor credit
Limited income
Not enough saved for a down payment

If you're a first-time homebuyer, are still taking steps to improve your credit score, are a veteran or member of the military, or wish to live in a rural area, one of these government mortgage options may help you qualify for a loan and monthly payment that work for you.
1. FHA Loans
A popular option for first-time buyers, FHA Home Loans are insured by the Federal Housing Administration and available through approved lenders like American Heritage Credit Union.

The FHA does not fund these loans, but protects the lender in case the borrower defaults. This allows the lender to offer easier borrowing requirements.

Details:
Qualified borrowers with a credit score of at least 580 have a down payment as low as 3.5%.
Borrowers with a credit score of 500–579 must put 10% down on a home.
Because of the low down payment, mortgage insurance is required. This is paid in the form of a one-time Upfront Mortgage Insurance Premium (UFMIP), due at closing, as well as an annual Mortgage Insurance Premium (MIP) after that.

2. VA Loans
The U.S. Department of Veterans Affairs offers VA loans to support veterans, military service members, and eligible spouses by offering a number of advantages other mortgages don't offer.
Details:
There is no down payment or mortgage insurance requirement for qualified borrowers.
Borrowers enjoy low VA home loan rates.
There is more flexibility for borrowers' debt-to-income (DTI) ratio, an important lending requirement for any mortgage.
You can pay off your loan early without prepayment penalties.
3. USDA Loans
If you live in a qualifying rural area, and have lower or moderate income, the U.S. Department of Agriculture Office of Rural Development can make home-buying much more affordable. It offers both direct loans and guaranteed mortgages through approved private lenders.
Details:
There is no down payment for borrowers who meet USDA loan requirements.
Borrowers can access lower interest rates.
Mortgage insurance costs are much lower than those with conventional mortgages or other government mortgages.
4. PHFA Loans
In Pennsylvania, residents can also take advantage of mortgage programs through the Pennsylvania Housing Finance Agency, which offers affordable options and free homebuyer education to support the long-term success of the state's homeowners.
Details:
Loans are made through participating private lenders, then serviced by PHFA.
PHFA programs help qualified homebuyers access lower rates and low fees, and they can even help with down payments and closing costs.
These loans can be used in conjunction with an FHA, VA, or USDA loan.
To be eligible, homebuyers must participate in one of PHFA's homebuyer education options.
GET MOVING WITH OUR HELP
As a credit union that puts our members first, we've been serving the needs of local homebuyers for decades. We're an approved lender for FHA, PHFA, VA, and USDA mortgages, and our experienced team knows the ins and outs of each of these programs.
We also offer our exclusive Home Connection program to make the home-buying process as easy as possible. Set up your free consultation today by calling our Mortgage Concierge group at 800.808.2662, and let's find the right mortgage for you.