Digitize Your Budget with These Online Tools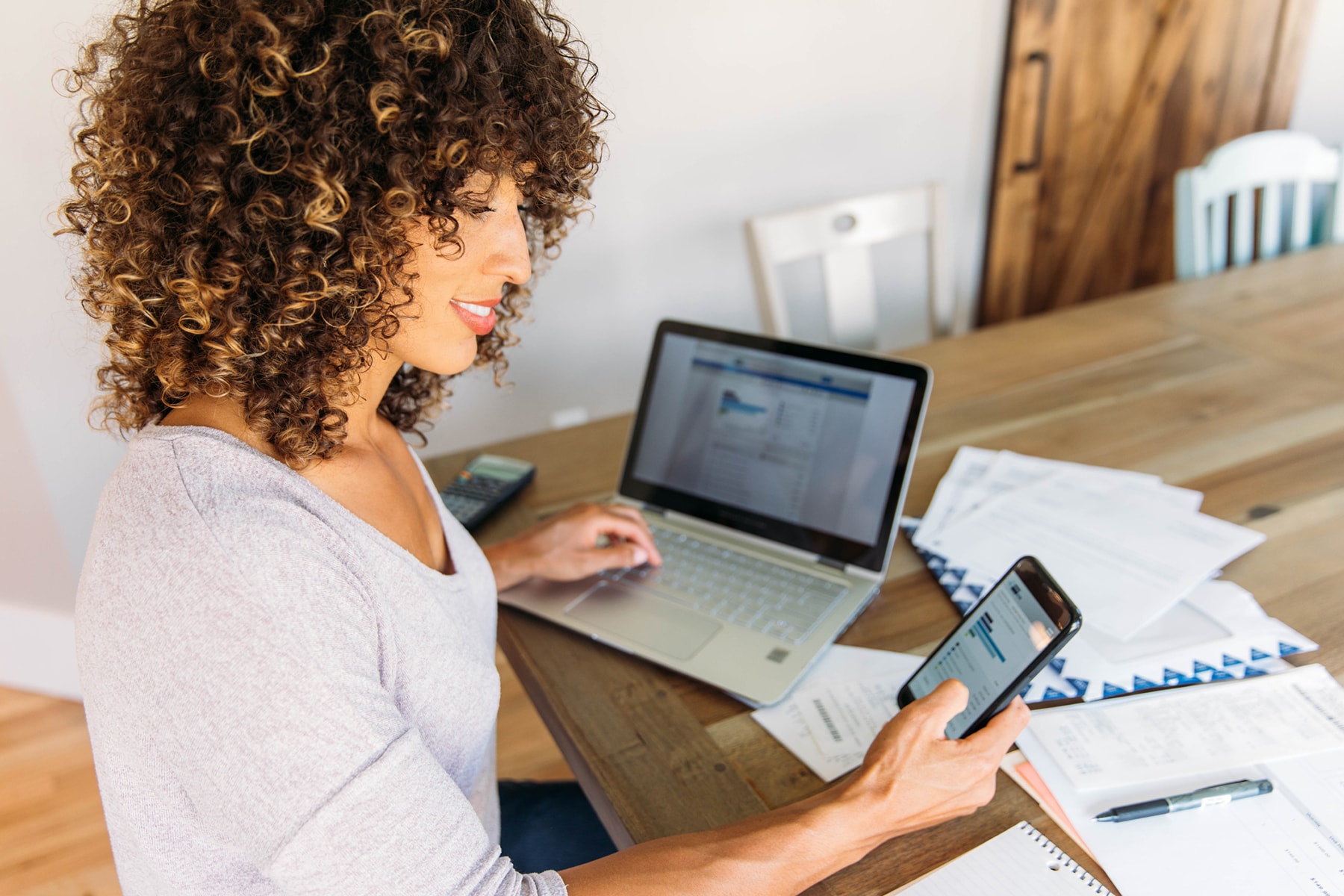 Notebooks, graph paper, and saved receipts have played their part, but now digital budgeting tools have taken center stage. With the ability to track and sort your purchases in real time or pay bills automatically on your behalf, these handy tools are a necessity for getting your budget back on track. You can't argue that there's nothing more frustrating than trying to find a missing receipt or important document.

Overwhelmed by your options or don't know what's out there? We've compiled a list of some popular recommendations – including a few tools of our own!
1. My Money Manager
Included natively in your American Heritage Online Teller account is a service called My Money Manager, accessible via desktop after logging in. You'll find My Money Manager in the navigation tabs in Online Teller and clicking it will show you an overview of your expense categories. Set savings goals, review dividends, compare 3-month averages, and see your American Heritage account activity in one place without downloading a third-party service.
2. Use Bill Payer
Autopay can be one of the greatest boons to the modern budget but remembering so many individual accounts can be a pain. Manage all bills in one central location, right from your American Heritage account, by using Bill Payer. See upcoming bills, history totals, and more to simplify your budgeting process. Bill Pay even has the ability to mail paper checks for bills that require one, like an HOA or rent payment.
3. Set calendar reminders for bill due dates
The easiest place to start is by organizing your expenses. The most common costs on your list will likely be bills, so add their due dates to your virtual planner. Your phone, computer, email, and more include calendar functionality, so choose which one you refer to most often. This will allow you to see your expenses alongside your appointments and other important to-dos, as well as schedule custom reminders.
4. Scan, save, and organize receipts
As more purchases are made online, receipts crowd our email inbox more than our wallets. Sorting your inbox with folders or saving receipts to your hard drive as a PDF are great ways to organize your purchases and reference warranties or guarantees. To keep everything together, take photos of your paper receipts or upload them onto your computer using a scanner, then discard the originals once they're no longer needed.
5. Keep a spreadsheet
Though not revolutionary, keeping a digital spreadsheet of expenses, savings, income, and other budgeting categories is always a smart idea. A spreadsheet allows you to move or adjust numbers as needed and mathematical functions keep the calculator away. If you can't help but use paper documents, your spreadsheets can always be printed out for review, making them a versatile and familiar option.
6. Download an app
There are plenty of budgeting apps available for smart phones and computers. Some even include the ability to link to your bank and utilities accounts to report balance changes in real time! Services like Mint or You Need a Budget organize your data into helpful graphs and are available on-the-go on your smartphone. Before using any apps that access your sensitive information, read the privacy and data policies carefully to stay safe.
Your Partner and Guide
These user-friendly tools are designed to build confidence and independence, but managing your money is never something you have to do alone. A financial advisor can be an invaluable partner in your journey to achieving financial wellness. Tapping into the knowledge of a (human) expert can help provide answers to your more specific questions and scenarios.