Want a Comfortable Retirement? Start Saving Now.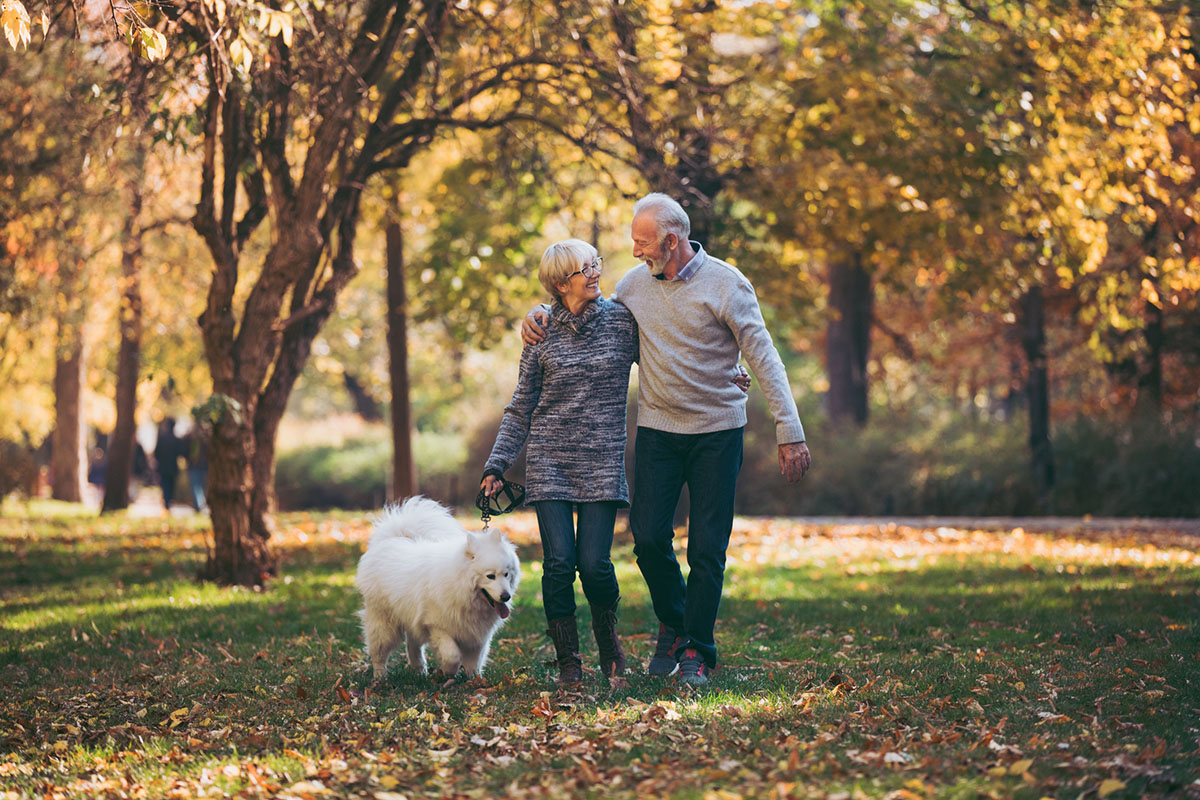 It's easy to put off saving for retirement. Everyday expenses like rent and groceries take precedence over something that's decades away. And other savings goals like a new car or a down payment on a house are more exciting (and feel more tangible) than retirement.
But starting to save for retirement when you're young will make saving enough money to enjoy a comfortable retirement much easier. Here's why:
COMPOUND DIVIDENDS ARE YOUR FRIEND
You may feel that if you can't afford to save a lot for retirement now, there's no point in saving anything. But you'd be incorrect. Why? Compound dividends.
Simply put, compound dividends are dividends you earn on dividends. As those dividends accumulate, the pot of money you're earning dividends on grows substantially, causing your savings to grow substantially as well – without you having to lift a finger.
Time is what makes the effects of compound dividends possible. That's why starting to save early is key. The more time you give your money to grow, the more compound dividends you will earn. To get the most out of compound dividends, it's important that you start saving for retirement as early as possible, and preferably before age 35.
Imagine you're keeping your savings in a high-yield account with an annual percentage yield of 2%. (Note that the APY reflects compounding.) If you were to add $100 each and every month, here's how much money you could save up by the age of 70, based on how early you start saving and how much time you allow compounding to work its magic.
If you start saving at age 40, you could save up more than $49,000 (with dividends of more than $13,000).
If you start saving at age 30, you could save up more than $73,000 (with dividends of more than $25,000).
If you start saving at age 20, you could save up more than $103,000 (with dividends of more than $43,000).
Bear in mind that this illustration is based on a traditional savings account rather than a more complex investment portfolio, which would ideally offer far greater growth over time.
See how much you could save with our helpful savings calculators, and consider one of our competitive accounts to help protect and grow your long-term savings.
COSTS WILL RISE
Your grandparents aren't joking about milk costing a dime when they were young. The prices of both luxury items and essentials go up over time. For example:
The average cost of a loaf of bread today is $2.19. In 1980, it was just 50 cents.
The average cost of a gallon of gas is $2.67. In 1980, it was just $1.19.
The average cost of yearly healthcare per person is $11,559. In 1980 it was just $1,108.
So whatever you're living on now, you can bet you'll need more than that to maintain the same quality of life 40 years from now. The earlier you start saving for retirement, the more money you'll save, and the better prepared you'll be to deal with inflated prices.
SOCIAL SECURITY WON'T COVER ALL OF YOUR EXPENSES
Those social security taxes that come out of your paycheck may seem like a hassle now, but they provide a safety net for older Americans that you'll be able to take advantage of in the future. Social Security benefits are designed to replace some of what a retiree earned while working – but not all of it. You can expect these benefits to replace about 25–50% of your salary. To maintain your standard of living in retirement, you will need to supplement social security with money from your own retirement savings account.
RETIREMENT MAY LAST A WHILE
According to a 2018 Gallup poll, the average age of retirement in the U.S. is 61. The average lifespan is 79.39. That's a difference of almost 20 years! And some people spend 25 years, 30 years, or longer in retirement. Spending a quarter to a third of your life without a paycheck requires smart retirement planning and a sizable nest egg.
PLAN FOR THE FUTURE YOU WANT AND DESERVE
At American Heritage Credit Union, we want our members to be able to look forward to a comfortable, satisfying retirement. That's why we have an Investment & Retirement Center. Our experts can help you roll over an old 401(k), set up a retirement savings account, determine how much money you will need in retirement, and create a comprehensive plan with retirement options that will maximize your savings. Set up a free consultation with one of our advisors today.
---
FR-2392423.1-0119-0221
Important Disclaimers
*The CFP® certification marks are not affiliated with CUNA Brokerage Service, Inc.
**CHARTERED RETIREMENT PLANNING COUNSELOR (SM) and CRPC® are registered service marks of the College for Financial Planning®.
American Heritage Investment & Retirement Center Advisors are registered representatives of CUNA Brokerage Service, Inc. Securities sold, advisory services offered through CUNA Brokerage Services, Inc. (CBSI), member FINRA/SIPC, a registered broker/dealer and investment advisor, which is not an affiliate of the credit union. CBSI is under contract with the financial institution to make securities available to members. Not NCUA/NCUSIF/FDIC insured, May Lose Value, No Financial Institution Guarantee. Not a deposit of any financial institution.
CUNA Brokerage Services, Inc. is a registered broker/dealer in all fifty States of the United States of America.