Student Loans and You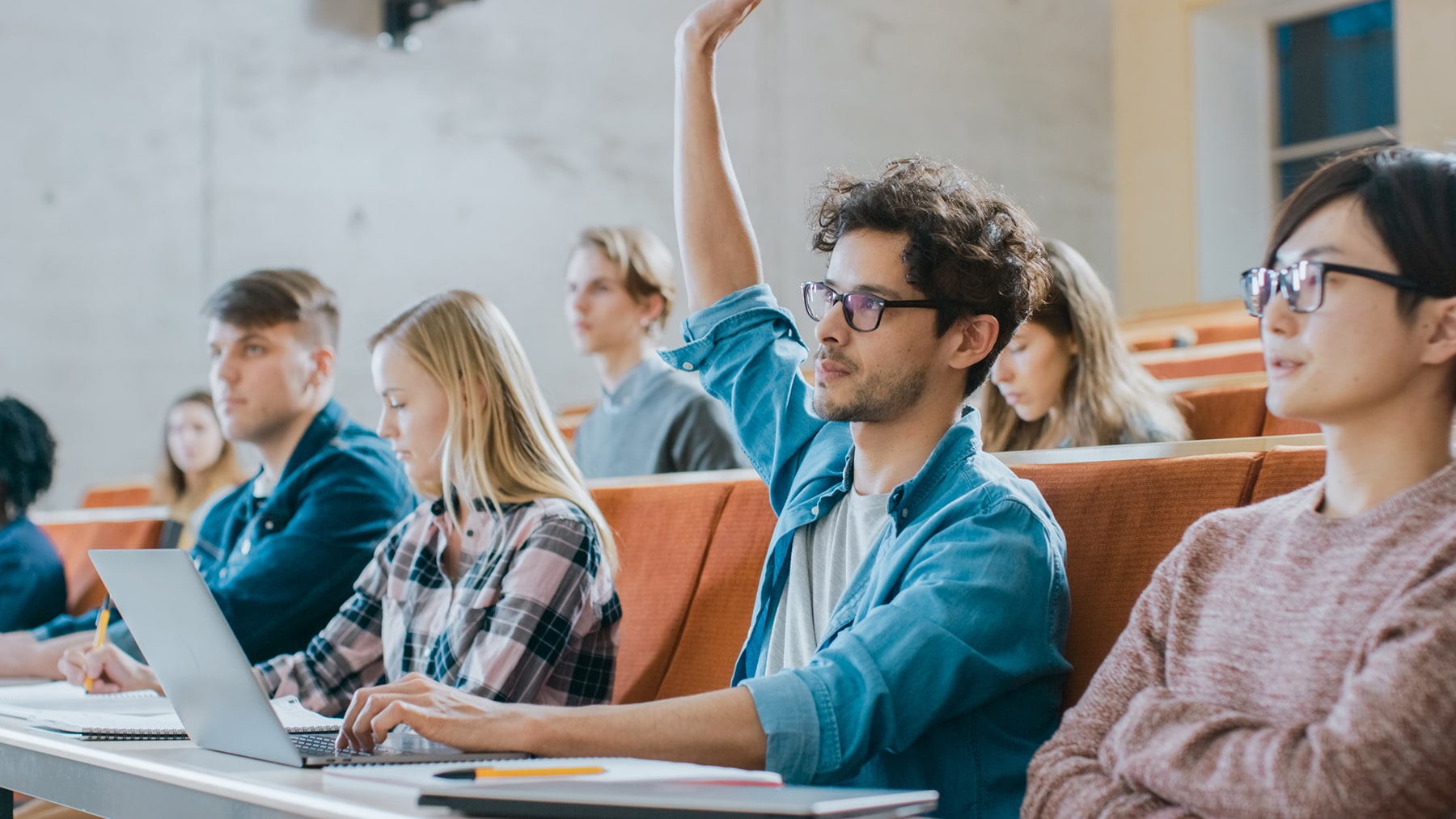 It's common knowledge that for many, student loan payments have become a growing concern. The rising cost of a college education, coupled with a tighter job market has led to national student load debt over $1.5 trillion. In Pennsylvania alone, borrowers owe an average of $33,935 each.
At the same time, surveys have shown that young people are often unaware of how much they owe and why. One survey, revealed the following:
45% of survey respondents didn't know what percentage of their salary went to paying off their loans
37% were unaware of the interest rate on their loan
15% were even unaware of how much they owe
44% claimed not to fully understand the difference between federal and private loans
Even in a state like Pennsylvania and a city like Philadelphia that offer affordable state and private colleges, dealing with student loan debt has adversely affected the ability of many Millennials to buy a home, start a family and invest in their future.
While these statistics paint a negative picture, with a little help there are ways to improve the situation.
UNDERSTANDING STUDENT LOANS
The first step toward solving the problem of student loan debt it to understand them. That's why we are creating a two-part article on this topic. The first will provide information on understanding student loans, and the second on how to reduce interest and even pay them off faster.
The first thing to understand about student loans is that very few students graduate with a single loan. Instead, most students borrow money through their college's financial aid office. The office puts together a package of loans based on the student's need. Often the student and their parents are unaware of how much they've borrowed and to whom their money is owed.
Before you do anything, you should contact the student loan office at your alma mater. Even if you've graduated, they can still often provide you with the information you need to understand your loan package.
When you get that report, you should see that your student loans fall into two major categories – federal and private.
First, let's look at federal loans.
WHAT IS A FEDERAL STUDENT LOAN?
Federal Loans are quite simply, loans paid for by the U.S. government, and there are four different loan types offered:
Direct Subsidized Loan
Direct Unsubsidized Loan
Direct PLUS Loan
Federal Perkins Loan
These loans usually carry interest rates between 3–7%, are provided based on need, and there is usually a limit to how much one can borrow.
There are some key advantages to federal student loans as opposed to private loans.
The interest rate is fixed and is often lower than private loansYou will not have to start repaying your federal student loans until you graduate, leave school or change your enrollment status to less than half-time
Undergraduate students with financial need will likely qualify for a subsidized loan – where the government pays the interest while you are in school on at least a half-time basis
Loans can be consolidated
If you are having trouble repaying your loan, you may be able to temporarily postpone or lower your payments
There are several repayment plans, including an option to tie your monthly payment to your income
You may be eligible to have some portion of your loans forgiven if you work in public service
Information on these loans is accessible online through the Office of Federal Student Aid (FAFSA). When you access the site, you'll be able to set up an FSA ID, which will allow you to access your student loan information across multiple platforms including My Federal Student Aid or the National Student Loan Data System(NSLDS).
Try to learn as much about each loan as possible including the amount owed, payoff period and interest. You'll need this information later.
WHAT ARE PRIVATE STUDENT LOANS?
Private loans are provided by a private lender such as a bank or a credit union. While federal student loans offer many benefits, they aren't always enough to cover the cost of college. This is where private loans come into play.
Unlike most federal student loans, which are limited in size, private student loans may be used to cover the total cost of attendance. In addition, processing and disbursement tend to be much shorter for private student loans. This is especially helpful for those who need their money in a short period of time.
However, there are also drawbacks to private loans:
Private loans can be subject to a variable rate, so the rate can increase or decrease over the life of the loan rather than remaining constant
Repayment plans for private loans are less flexible than those offered through the federal Direct Loan program
Deferment may not be available if you're having difficulty making your payments.
The good news is that private student loans can be refinanced if you have good credit.
If you're unable to acquire the information about your private student loans from your student loan office, you may be able to find the information reflected on your credit report. You can access this information for free once each year using annualcreditreport.com.
GET ORGANIZED
Once you have this information, make sure to track your loan payments in the same way that you would for your credit card or any monthly bill. Keep in mind that loans can often be transferred between loan service providers, so make sure you're up to date on who's managing your loan.
Once you're gathered your information on your student loans, it's a good idea to create a way to organize all your information. The simplest way to go would probably be a spreadsheet, though websites like studentloanhero.com also offer free online tools that you can use to organize and track your student loans.
Having this information will be important as you explore your options:
Who is servicing the loan (this should include your account information and the contact information for the servicer)
Federal or private
Interest rate
Monthly payment
Expected payoff date
Unfortunately, many schools are happy to sign their students up for generous loan packages, but they don't provide enough information on how students can manage them after they graduate. This has led to a generation with rising debts and a lack of understanding about how their student loans work.
A survey conducted by Google Consumer Surveys, on behalf of Student Loan Hero, reveals that many Millennials with student loans have decided not to refinance their loans despite the fact that they may be able to secure lower interest rates. The largest group, making up about 25% of the respondents, said they were aware that it was possible to refinance student loans but that they did not know how to do so.
This is unfortunate, because there are options available that can help you to reduce your interest, consolidate your loans into a single payment, and in some cases, even have your loan debt forgiven.

Let's look at your options regarding federal and private student loans.
FEDERAL LOAN REPAYMENT
Most federal loans have a repayment period of ten years (120 months). If your student loans fit within your income, then this is the type of plan you're currently using.
Because they are backed by the government, your federal student loans have the following payment options:
CONSOLIDATION LOAN
If you're carrying multiple student loans, you can combine them into one new loan. That means you only have to make only one payment each month and in some cases, you can also get an extension on the amount of time to pay your loan.
GRADUATED REPAYMENT
If you're making less money now but anticipate higher income in the future, graduated repayment may be right for you. With this plan, payments are lower at first and then increase, usually every two years over the course of a ten-year repayment period.
EXTENDED REPAYMENT
With this plan, you can pay less each month and make payments for up to 25 years. Keep in mind, because you're paying over a longer period of time, you will be paying more in interest.
INCOME-BASED REPAYMENT
If your federal student loan payments are high compared to your income, you may want to repay your loans under an income-driven repayment plan. Under this plan, your monthly payments will be ten to fifteen percent of your discretionary income. The good news is that any outstanding balance on your loan will be forgiven if you haven't repaid your loan in full after 20 or 25 years.
STUDENT LOAN FORGIVENESS
There are a variety of circumstances where your federal student loans can be fully or partially forgiven. Usually these options are reserved for those who are willing to provide services such as health care, legal aid, education, and emergency services to those who live in underserved areas. Other programs require a combination of regular loan payments and up to ten years of service in an approved non-profit field.
HOW TO REDUCE PAYMENTS ON PRIVATE STUDENT LOANS
As previously discussed, your private student loans work differently from your federal student loans. Like a mortgage or a car loan, these are loans from private lenders that you are responsible for paying back. While private loans don't offer the repayment or forgiveness options available through federal loans, you can refinance your student loans.
Refinancing your student loans can help you to pay off your loans at a lower interest rate. It may also allow you to extend the term of your loan so that you can pay less each month. However, keep in mind the longer the payment period, the more you'll pay in interest.
It's also important to remember that your ability to refinance will be dependent on your credit score and financial history. The better your financial profile, the more options you'll have.
SHOULD YOU REFINANCE STUDENT LOANS?
Technically you can refinance any of your student loans with a private lender. These can include your local bank or credit union (like American Heritage!). There are also websites like studentloanhero.com that offer advice on student loan refinancing and offers from lenders to help you refinance your loan. Just keep in mind that the site is sponsored by the lenders, so take any advice offered with a grain of salt.
If you can get a better interest rate, it may be beneficial to refinance or consolidate your federal student loans with a private lender. However, once you refinance your federal loan, you lose access to the repayment and loan forgiveness options that are available with federal loans.
Looking for more ideas on how to pay down your student loan debt? Come talk with us today! We can help you with loans, financing, and other ideas on how to save for the future.