Tips For Keeping Your Money Safe This Holiday Season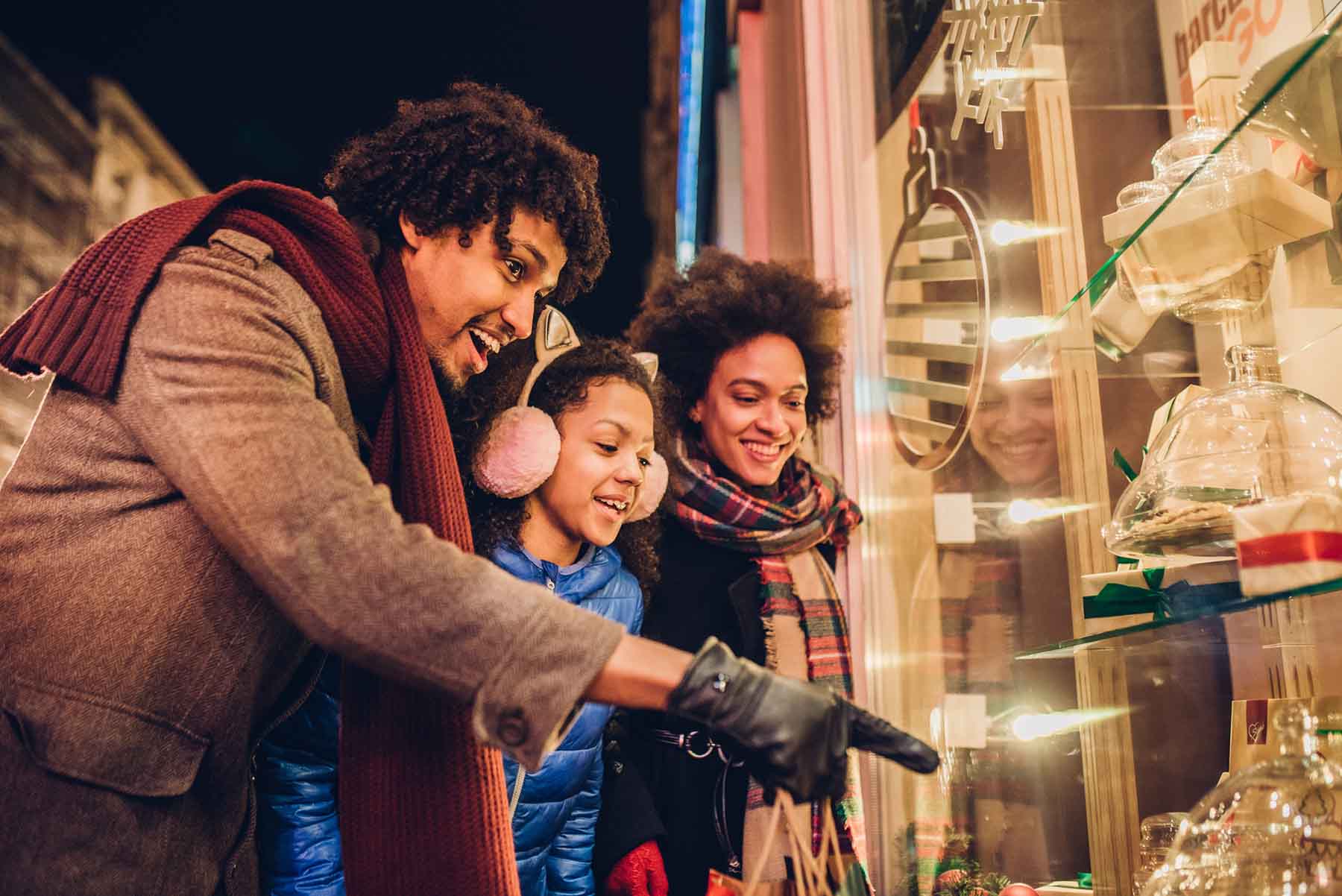 'Tis the season to be wary. The holidays are a busy time for shoppers, travelers, and helping hands. Unfortunately, the cold weather months are also when scammers turn up the heat.

A 2020 Experian study found that nearly one in four Americans have fallen prey to fraud during the holidays. In this article, we'll cover seven costly scams that are currently on the rise and offer a few tips for staying safe.
1. Mock Marketplaces
This is one swindle that we're seeing more than ever this season.

You'll see an ad on social media promoting a popular product at a fantastic discount. It takes you to a legitimate-looking e-commerce site, but it's just there to steal your money, your data, or both. Aside from the price that's too good to be true, one giveaway might be the URL: it could be a misspelling of a well-known retailer (amazoon) or an odd jumble of letters.

If an ad entices you, it's best to search for the item yourself instead of clicking a link.
2. Counterfeit Causes
Year-end charitable gifts are a wonderful tradition, as long as you steer clear of crooks hoping to take advantage of your generous spirit.

These swindlers frequently use spoofing technology to impersonate real organizations via phone or email. Or they might operate under familiar-sounding but fictitious names (like Worldwide Wildlife Federation). Remember that caller ID isn't always trustworthy, and watch out for aggressive telemarketing tactics. Real charities may try to tug at your heartstrings, but they shouldn't dodge your questions and pressure you to donate immediately.

If you want to support a worthy cause, verify the organization's name, status, and contact details on a site like Charity Navigator.


3. Sham Side Hustles
Between shopping lists, entertaining, and travel, most people wouldn't mind a little extra jingle in their wallet at this time of year.

Scammers know this, and that's why you'll see a flood of job postings promising good money for minimal effort. The endgame might be capturing your banking info or ensnaring you in a check-cashing scheme. Warning signs to look out for include immediate offers without an interview process and instructions to buy something or forward money.

To validate a seasonal job opportunity, consult review sites like Glassdoor and the Better Business Bureau.
4. Dishonest Delivery Notifications
More and more holiday gift-givers are shopping online and eagerly awaiting emails, texts, or automated calls that say their packages have arrived.

Predictably enough, cybercriminals have started replicating these messages to phish for sensitive information or infect computers and mobile devices with malware. Some of these messages look pretty genuine, but many will have telltale spelling errors, garbled URLs, or product and shipping details that don't align with your purchases.

If in doubt, don't click the link. Instead, go to the delivery service's website and enter the tracking number.
5. Trick Travel Deals
The excitement, stress, and expense of holiday travel can make well-meaning bargain hunters a prime target for scammers.

Holiday travel scams take various forms: fake promotions that are really phishing attempts, nonexistent rental properties, and spoofed alerts that prompt travelers to pay for bogus upgrades or rebooking. It always pays to be suspicious of unsolicited communications that offer astounding discounts, giveaways, or packages. This is especially true in December, when consumer demand is already sky-high.

When comparison shopping for airfare, hotels, or rental cars, stick to well-known aggregator sites and use a secure form of payment.
6. Gift Card Grift
Gift cards are a great present... and no one appreciates them more than scammers.

Because gift cards are largely untraceable, fraudsters often accept them as payment or reimbursement in phony transactions and then resell them online—sometimes after running the balance down to zero. Beware of any gift card that's not sold and activated on the spot by the issuer or a reputable retailer. Walk away from any demand for payment in gift cards.

Highly secure and accepted just about everywhere American Heritage Visa® Gift Cards are an ideal stocking stuffer.
7. Wild Wi-Fi
Mobile technology has made it quick and easy to shop on the go, but it's vital to defend against cyber-snoopers.

When you use your phone or tablet to connect to a public Wi-Fi network—especially one that isn't password-protected—hackers may be able to intercept your payment information and other sensitive data. Networks with generic names like Free Wi-Fi and unfamiliar portals that prompt you for login information are major red flags.

For safer mobile shopping, surf on cellular data instead. Watch out for old-school eavesdroppers who might try to read your payment information off your screen.
What To Do If You're Targeted
If you've been the victim of a holiday scam, it's crucial to take action swiftly.

First, if your American Heritage Platinum Card, Cash Reward Card, or Independence Debit Card has been compromised, deactivate the card via Online Teller or call Member Service at 800.754.4128 (during regular business hours) or 844.234.4945 (after hours). Then, report the scam to the Federal Trade Commission.

As always, if you have any questions or concerns about keeping your money and data safe, contact us anytime.