What a Baby Costs in the First Year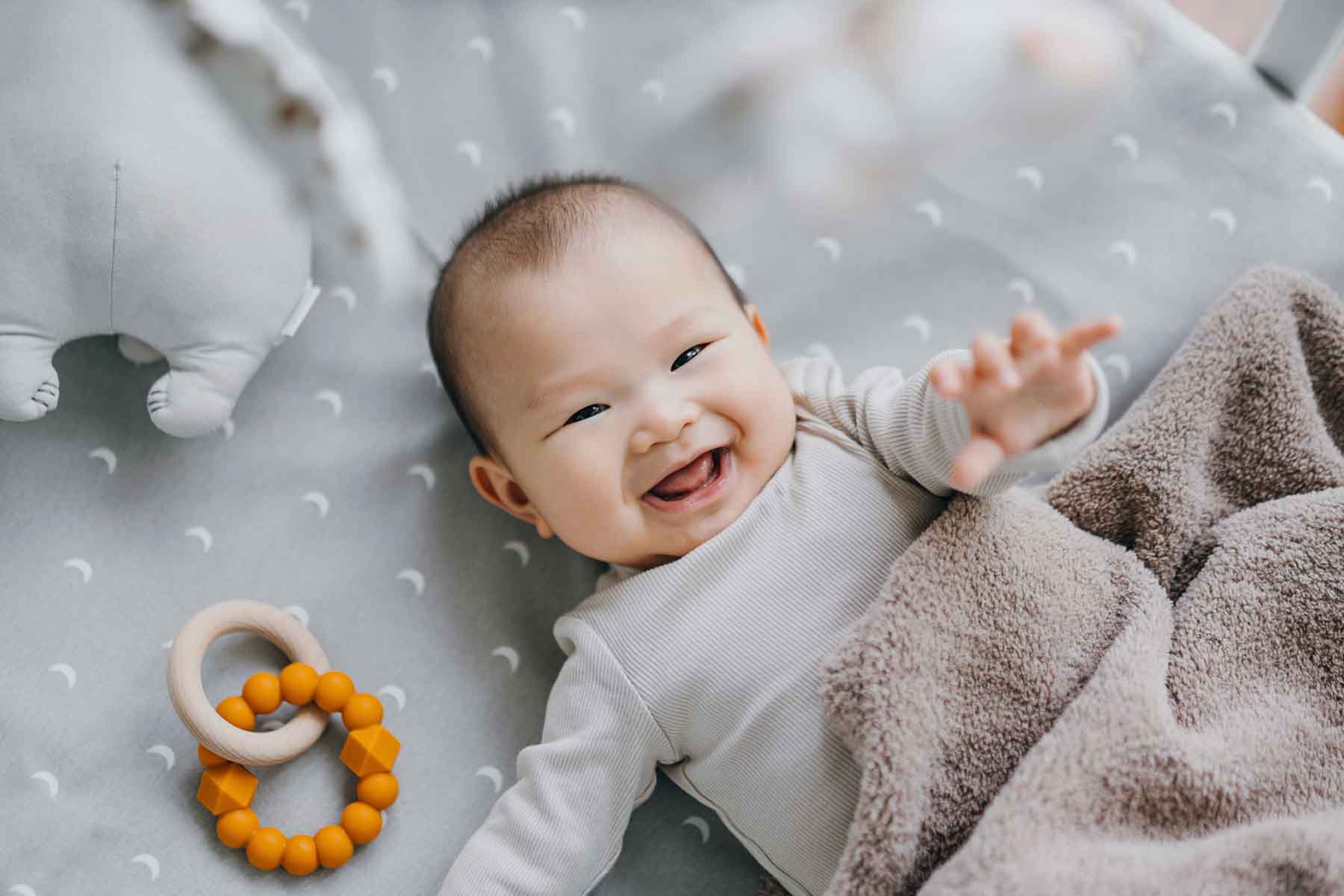 Whether you find out you're expecting or you get a call from your adoption agency, your first response is probably an instant rush of emotions. That is likely to be followed by a dawning realization of how much needs to be done—and spent—before the baby comes home. Raising a child from a newborn to an adult can cost over $300,000, not including college, according to a Brookings Institution analysis of data from the U.S. Department of Agriculture.
The value and joy of parenthood outweigh any monetary expense, but numbers that large can still be intimidating. The number one piece of advice for new parents is not to panic about finances. When you break the costs down, the expenses are more manageable and can be planned for ahead of time.
Here's what you can expect to spend in the first year of your child's life, if you buy everything brand-new yourself. Any baby shower or welcome home gifts are happy budget bonuses. Also, shopping for baby supplies at places like mommy markets or thrift stores can help minimize your expenses by a significant amount. The only items recommended to buy new are a car seat and possibly a crib, for safety reasons.
Coming Into the World
If you're pregnant, the medical costs of having a child and the resulting hospital stay will be one of the first (and most significant) expenses. According to the Health Care Cost Institute (HCCI), the average cost of an uncomplicated normal birth for a family with employer-provided insurance was around $13,000 in 2020, with cesarean deliveries costing $17,000, though these costs vary widely by state and facility. With complications, the cost can quickly rise, reaching $300,000 or more. These estimates include delivery care and the hospital stay, but not the time you'll need off work. If you'll be taking unpaid leave, that increases costs for as long as you aren't working.

How much having a baby will cost you also depends on your insurance coverage. If you use in-network providers for your pregnancy and birthing services, most of these plans will cover all relevant costs, minus your copays. Using out-of-network providers will increase your costs, and your insurance may not reimburse you for their portion until well after your baby is born. If an out-of-network provider wants you to pay upfront, ask them about payment plans or options.

If you are uninsured, look for free or low-cost options through local health and hospital clinics, such as indemnity insurance. Indemnity insurance covers only a portion of the hospital expenses during childbirth (no prenatal or postnatal care beyond that), but it can act as a standalone or supplemental option to help reduce costs. You may also be eligible for insurance programs through your state or the federal government that help cover many pregnancy and childbirth expenses, such as Medicaid or Children's Health Insurance Program (CHIP).
Coming Home
Buying certain baby essentials in advance is a must, so that you'll have everything you need when you bring your baby home. However, this also means you must prepare for that expense. Plan to spend a minimum of roughly $1,000 on these first necessities.

Crib
A decent crib will cost around $200 and up. Because children often use cribs for at least a year, read product reviews and try to get one that's durable (and safe). You'll also need a few crib sheets.
Stroller
A basic stroller of modest quality costs $150 and up. Similar to cribs, strollers will be used for a few years. Look for models that accommodate a growing child and have positive reviews.
Rocking or Gliding Chair
A rocking chair can soothe your child as you feed them or get them to sleep, making both of you more comfortable. It can also be practical as your child ages, as they can sit in your lap to play or read stories and eventually use it on their own. Plan to spend $150 or more on a high-quality chair, with custom and upholstered models costing more.
Car Seat
A decent car seat will run you around $100 and up. If you have room in your budget, consider researching models that adapt to your child's growth throughout life, minimizing expenses later on.
Clothing
While you won't need a whole closet of baby clothes at first, you will need a few essentials. Because babies tend to be messy, having multiple pieces of clothing will come in handy. Aim for at least four onesies, four pairs of socks, three casual and one fancy outfit, two pairs of no-scratch mittens, three pajama sets, one coat, a seasonally appropriate hat, and a few blankets ranging in weight and warmth. Expect to spend roughly $100 at first, then at least $50 a month as your baby grows and seasons change. Look for baby clothing resellers and swap clothing with friends who also have small children to save money.
Bassinet
If you're getting a crib, you may not need a bassinet, but it does offer conveniences like portability and small size, making it easy to move and keep in different rooms of the house as your child sleeps. Some parents use only a bassinet (or a cradle) for the first months of their baby's life. Bassinets start at around $100. Your child will likely outgrow a bassinet when they are 6 months old, so effectively manage your budget by staying in a modest price range for this expense.
Diapers & Wipes
On average, disposable diapers and wipes will cost at least $75 a month. Many expectant parents stock up on diapers before the baby arrives, but this isn't always advisable. Your baby may not fit into the diapers you buy or may outgrow them rapidly, and babies with sensitive skin may prefer a specific brand, leading to wasted boxes. Cloth diapers are another option, and they often offer cost savings. Expect to spend around $150 on cloth diapers upfront, then roughly an additional $35 a month on water and electricity, due to the extra washing involved. This cost can vary according to water rates in your area.
Diaper Bag
You'll need a durable diaper bag for going out with the baby, and decent ones start at around $50. Having a nice one can be a lifesaver when you're a busy parent, and you'll likely use it for the first two years of your baby's life. If your budget has room, it can be worth it to spend a little more for one that will last. It should have ample room for diapers, wipes, clothes, bottles, toys, medicines, and any other necessities.
Baby Monitor
A basic audio-only baby monitor can cost roughly $30, with the price increasing to $50 or more for ones that have features like a video feed. Baby monitors are another item you'll use for a year or more, so it may be worthwhile to invest in one of high quality or that's covered by a warranty.
Bathing Supplies
You'll need a baby bathtub and hygiene products like shampoo, soap, lotion, soft towels, and a hairbrush for your baby. These items can be bought in bundles for more efficient shopping, but still expect to spend at least $50 when all is said and done. Replenishing bathing supplies can cost $20 or so every month.
Feeding Supplies
If you're breastfeeding, you may need a breast pump, soothing lotion, and nipple pads. Expect to spend at least $100 for a reliable electric pump. If you're feeding formula, expect to spend $70 and up on formula each month. Whether breastfeeding or formula feeding, you'll also need bottles, nipples, bottle brushes, and perhaps a bottle warmer, the latter of which can cost around $50 on its own. When starting out, you'll likely spend close to $200 on feeding supplies.
After six months, your baby can start eating baby food, and around seven or eight months, they can begin trying solid foods. Baby food and solid foods can increase costs by another $50 per month, but they'll still get most of their nutrition from formula or breastmilk.
Health Supplies
You'll probably spend at least another $50 to $75 on basic health supplies. These items include a baby first aid kit, thermometer, nail clippers, tool for clearing baby's nose, teething toys, pacifiers, and diaper cream. You may also need any over-the-counter medications your obstetrician or pediatrician has approved for treating conditions like colic, gas, and teething.
Growing at Home
As your baby grows throughout their first year of life, you'll need more supplies to keep them comfortable, safe, and happy.
High Chair
As your baby starts sitting up on their own and trying new foods, you'll need a high chair. The average cost of a decent but basic model is roughly $100, but higher-end models that come with a booster seat or other features start at $200 and up.
Swing or Bouncer
A baby swing or bouncer can help lull your child to sleep, freeing up your hands for tasks or allowing you to relax with your baby in the same room. A nice baby bouncer starts around $75 and a swing around $100, but you can get ones with music, automatic motion settings, and other features for a higher price tag. Most babies outgrow swings and bouncers at around 9 months, so keep that in mind when shopping.
Playpen
A playpen allows your baby to play in a safe, contained area as they begin to move around. Portable ones are useful both at home and when you plan to go somewhere, like visiting friends, for more than an hour or two. When all toys are removed from the playpen, it can double as a sleeping area, and it's practical for the first full year of life. Expect to spend $100 for a decent portable one.
Dresser
As your child acquires more outfits, you'll need somewhere to organize and store them. A dresser makes good use of space and will last for years, storing their clothes as they grow throughout childhood. Expect to spend at least $200 for a quality one.
Babyproofing Supplies
When your child gets closer to a year old, they'll begin exploring your home. Babyproofing is essential to protecting them from injury, as accidents happen even with supervision. You'll need baby gates to block off parts of the house, such as the kitchen or stairs, which start at $50 each. You'll also need babyproof doorknob covers, outlet covers or plugs, door locks, and padding for sharp corners or surfaces that stick out, like counters or coffee tables. Depending on your home's configuration, you could easily spend $200 or more on babyproofing supplies.
Other Expenses to Consider
There are expenses beyond supplies that you'll need to account for as well.
Childcare
Going out to relax or have fun without your child may be difficult at first, but it can provide a much-needed break that benefits your mental health and allows you to recharge.

If your family is unable to help with babysitting, you'll need to hire a babysitter you trust. Childcare agencies can connect you with vetted, experienced sitters, with rates starting around $15 or $20 per hour. Choosing a less-experienced sitter can drop those rates to as little as $10 per hour, but you may be sacrificing peace of mind in return.

If you go back to work, you'll also need to invest in daycare center services. While prices differ based on the area and the facility, the average cost for infant childcare in the U.S. is $1,000 and up per month. This breaks down to roughly $33 per day, but centers may charge $75 and up as their daily rate for part-time children. When your child nears 1 year old, some daycares may consider them a toddler and decrease that cost. The average cost of childcare for toddlers in the U.S. is $850 per month, though the daily rate will likely stay the same as infants'.

To save on these costs, rely on trusted family members when possible.
Healthcare
The initial cost of giving birth isn't the only healthcare expenditure to consider. Your child will need their own health insurance. Depending on your insurance plan and provider, adding them may require a plan change, may increase your premiums, or may not affect your insurance plan or costs. If you aren't insured, you can enroll your baby in their own plan for similar rates, or they may qualify for CHIP coverage at a low cost.

Healthcare costs for newborns can quickly add up, so insuring your child is a must. In their first year of life, they'll have at least seven doctor appointments to check on their growth and well-being: the first within a week of being home and then at 1, 2, 4, 6, 9, and 12 months of age. With insurance, you'll pay only copays and anything your plan doesn't cover fully. Without insurance, the appointment fees alone can easily be $600, not including any tests or vaccines. That cost increases if your child gets sick at all in their first year.
You're Not Alone
In total, parents spend an average of $13,000 in the first year of their child's life, not including birth expenses. Parenting is one of the most challenging journeys you can embark on, not least of all because of the financial aspects. However, it's also one of the most rewarding, making any costs worth it. With time to plan and save for expenses, you can build a great life for your family. Even if your budget is tight, nothing is more valuable to your child than your love and attention, which cost nothing to give.
If you need assistance with financial planning for this milestone, American Heritage is here to help. From our budgeting tools located within your Online Teller account, to our special education savings accounts, to our Investment & Retirement Center of financial professionals, we have the resources you need every step of the way.