Tips for Teens & Parents to Save on Senior Year Expenses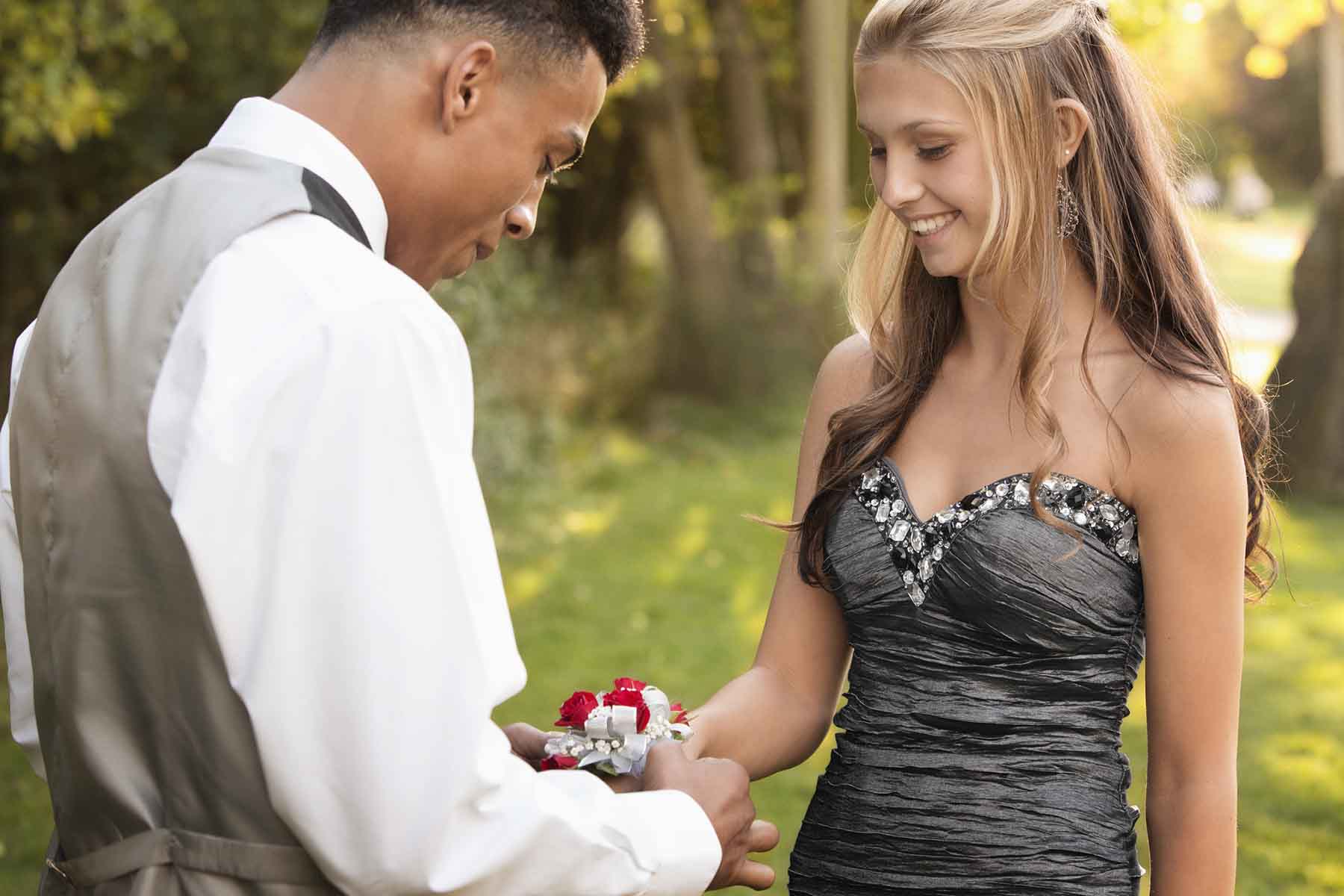 For many high school students, senior year is an exciting time—and an expensive one. Between car shopping, campus tours, and prom night, there's a lot going on during the time leading up to graduation. During this transition period to independence and adulthood, it's essential to build key life skills. Learning how to budget and manage money now will help set students up for a lifetime of financial success.

Check out this list of typical senior year expenses and ways parents and teens can work together to have a wonderful senior year without breaking the bank.
Budgeting for Senior Year Activities
The last year of high school can seem like a whirlwind of nonstop events. If students have a job during high school, they can set aside a portion of their pay to chip in toward these upcoming expenses.
Homecoming and prom. These events are a hallmark of the senior year experience. They'll need to buy tickets and attire, but nearly everything else is optional. Remind your student that just because all the other kids are buying $400 dresses, getting their hair and nails professionally done, and dropping $100+ on dinner, doesn't mean they also must. Suggest checking out local consignment stores for like-new dresses or borrowing one from a friend or family member. Guys can save by renting a tux and making a corsage for their date.
Memorabilia. It's understandable for high schoolers to want something to remember their time at high school. Senior pictures can cost several hundred dollars, depending on which package is chosen. Yearbooks can range from $50–$100, and class rings can cost at least $200. Help your teen prioritize what's most important to them, and plan to budget accordingly.
Senior trip. Many schools offer special chaperoned senior class trips. In addition, "senior week," when many students choose to travel with friends to a special destination, traditionally happens in late May or early June. Costs for trips will vary by location. For senior week adventures, it's possible to plan a budget-friendly trip by splitting the cost of accommodations.
Planning for College Prep Expenses
If your student is headed to college after graduation, be prepared for these costs to help them get ready.
Entrance exams. Many colleges require students to take and submit their test scores for SAT or ACT entrance exams. The SAT registration fee is around $50, and the ACT registration fee is $60–$80. If your student isn't a strong test-taker or needs assistance in a particular subject, you may want to invest in an online course or private tutor to help them prepare.
College application fees. It costs between $30 to $50 to submit each college or university application. Encourage your child to do their research and only apply to colleges they're truly interested in. There's no need to waste money by applying to a school that doesn't offer their desired program of study or the type of environment where they will be comfortable. Similarly, seniors should be realistic and only apply to schools where they have a decent chance at getting accepted. Not everyone has the grades to get into an Ivy League school (and that's OK!).
Campus tours. Another cost to factor into your budget is campus tours. Once your student has narrowed down their choices to their top schools and before they apply, try to visit each campus to see which one is the best fit. It's a great opportunity to visit the dorms, check out the classrooms and library, talk to current students and faculty members, and explore their potential home for the next four years. However, you will need to budget for travel expenses like transportation and overnight stays in hotels.
Tuition. It's never too early to start exploring financial aid options for school. Costs vary widely depending on whether your teen chooses an in-state or out-of-state college or university, and whether it's a private or public school. Scholarships, grants, and work-study programs are available to help offset the cost of college. American Heritage also offers several tax-advantaged accounts to save for college and student loans with competitive rates and convenient repayment terms.
Paying for Transportation
Many students get their driver's license during the last year of high school. Here's how to help them hit the road, affordably.
Driver's ed. It can be a good idea to help your teen driver prepare for their license test by enrolling them in a driver's education course. Costs vary by state but can range from $200–$800. The good news is that investment can help lower their car insurance costs. You also need to budget for the driver's permit and license fees.
Car. Help your teen open a youth savings account (if they don't already have one) and encourage them to start saving up for their first car. If your senior is planning to finance a car, you might want to consider adding them to your credit card as an authorized user in advance of their planned purchase date. That can help them boost their credit score and qualify for more favorable auto loan rates.
Insurance. Whether your teen is getting a new (or new-to-them) car or sharing the family vehicle, they'll need insurance coverage. Most insurance companies offer discounts for bundling your home and auto insurance, and some companies also offer discounts for good grades – so encourage your student to keep hitting the books.
Gas and maintenance. Between driving to sports practices, after-school jobs, and activities with friends, the cost of gas can add up fast. Carpooling and asking friends to chip in can help lower fuel expenses. Remind your child to factor maintenance costs, like regular oil changes, into their transportation budget, too. Preventative maintenance can help keep vehicles running smoothly and avoid costly repairs down the line.
Funding Graduation Events
High school graduation is a big day in any teen's life, and you'll want to celebrate this important milestone. These tips can help you mark this special occasion – without busting your budget.
Ceremony. You can expect to pay $25–$50 for the cost of a cap, gown, and tassel for the graduation ceremony. But on the plus side, there's no need to worry about a new outfit, since it'll be covered by the gown.
Announcements. Of course, you'll want to share your new grad's good news with family and friends. You can send digital graduation announcements to save on the cost of printing and mailing cards.
Party. If you choose to host a graduation party for your student, you can save money by hosting it at your home instead of renting a venue. Make it potluck-style and ask your guests to bring a dish to share to save on costs.
Saving Up for Life After High School
Many seniors spend their senior year preparing for what's next, whether that's college, trade school, or starting a career. No matter their next step after graduation, your teen will need funds to help them get started. They'll need supplies and furnishings for their dorm room or first apartment. If they're entering the workforce right after high school, they'll likely need some new clothes to update their wardrobe.
Shopping sales throughout the year can help you save on school supplies, home goods, and apparel. If any well-meaning relatives ask for gift ideas for your teen, suggest they contribute to their college fund or provide cash or gift cards for birthday, holiday, and graduation presents that can be used to offset these expenses.
Master Your Financial Future
High school may be ending, but financial education is a lifelong process. Check out American Heritage's free member resources to help you and your student boost your financial literacy and achieve your goals at every stage of life.
Not a member? Join online today!