Buying a Computer for College: How To Get the Most From Your Budget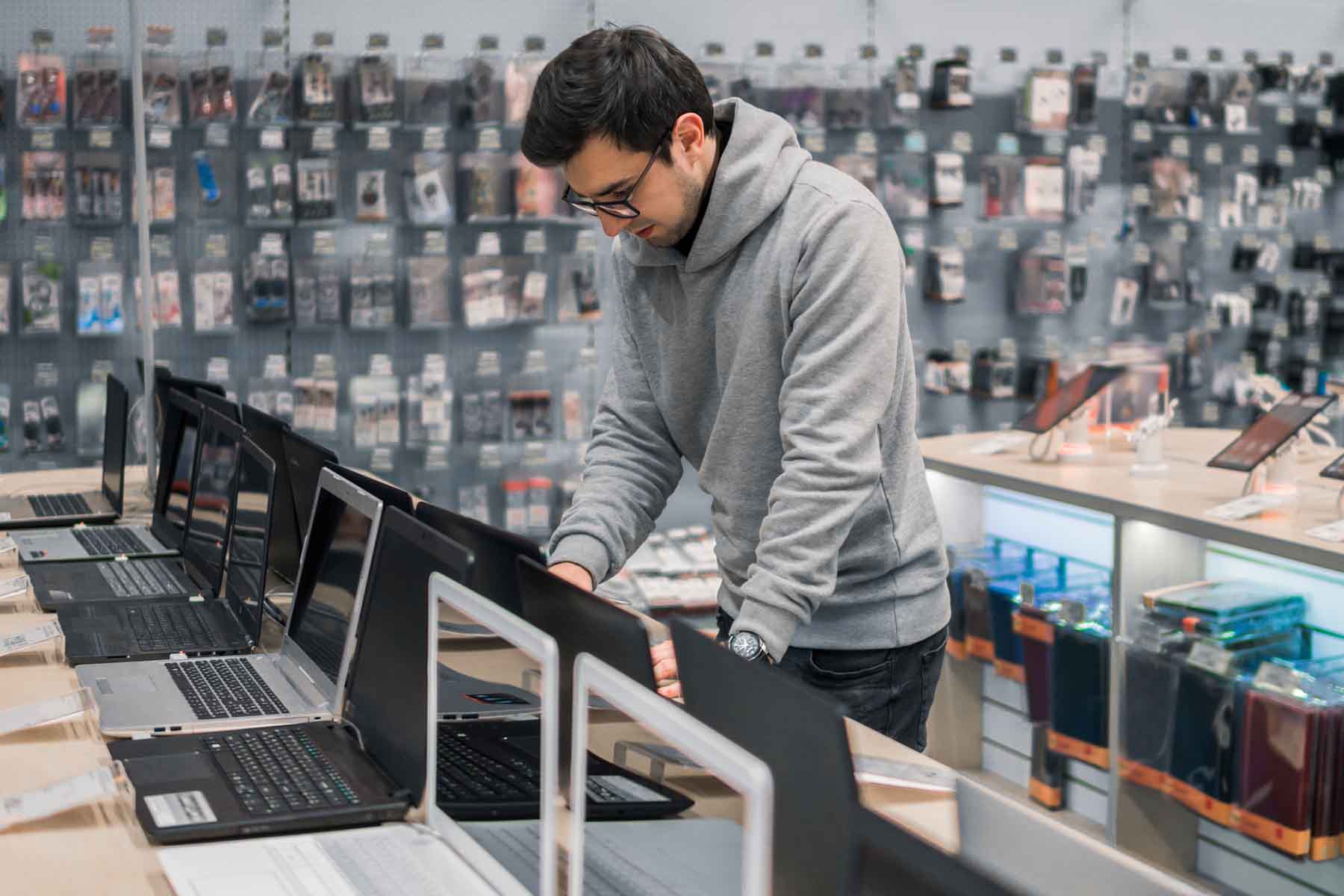 With the start of the school year right around the corner, now is a good time to make decisions about what you will need to bring with you to college, especially as a freshman. One of the things that you are most likely going to bring is a computer.
With classes moving towards online or hybrid learning, the need to have access to a reliable machine becomes more and more necessary with each passing year. With so many options for performance, features, and of course price, how do you choose a machine that will fit your needs without burning your budget?
Assess Your Academic Needs
Before you start looking at options, it is important to figure out what you will need, based on your program of study. Different majors will need more or less computing power. As an example, a graphic design or computer science student may need to invest more heavily into their machine than a business student would, as the work that they are doing is more power-demanding on the laptop.
It's a good idea to research what resources your school has available. Your program may have recommendations in place for what they know you will need, and they may even have discounts through the school from certain retailers.
Set a Realistic Budget
When making a large purchase like this, be sure to evaluate your financial situation, including any part-time job income, savings, and potential financial aid. It's essential to strike a balance between investing in a quality computer and managing your finances responsibly.
It is possible to find machines for under $400, however these devices may not be from a reputable brand, and the reliability and performance may suffer. You should expect to spend around $600 to $800 for a computer that will be reliable enough to last for your entire college career and beyond. This may seem like a lot to spend at once, especially if you are already spending so much on other school supplies like textbooks. However, if you are willing to spend a little more now, your machine will work better for you, for longer.
Consider Long-Term Sustainability
Making an informed investment at the start could save you hundreds in repair and troubleshooting costs. If you buy from a reputable brand like Apple, Microsoft, or Lenovo, you are more than likely to get a computer that is durable and will come with a warranty should anything go wrong.
While it might be tempting to buy the latest and greatest technology, it may end up being less reliable, due to potential incompatibility with software that hasn't been updated to take advantage of new hardware. Mid-tier or previous-generation models can provide excellent performance at a lower cost, and greater stability.
Choose the Right Platform
The platform that you choose will define the user interface as well as the compatibility of available software. While Windows and MacOS are the most common examples of operating systems, over the last few years, ChromeOS, iPadOS, and Android have matured into viable platforms for education. Each platform has its pros and cons, depending on personal preference and course requirements.


Windows PCs are the most common computers on the market today. Windows as an operating system has a long history of being compatible with the most software, as well as being almost entirely customizable to the users' needs if they have the technical know-how. Windows computers are also more diverse, due to Microsoft licensing windows to various manufacturers, allowing for a range of features, form factors, and price.

This flexibility does come with some disadvantages. Because Windows can be installed on nearly every computer, there is a range of specifications that windows can work on, but may not be powerful enough for what you might need.


Apple's MacOS in contrast is only available on computers produced by Apple themselves. Because of this, Macs have been known to be more reliable, as well as having better integration between the hardware and software. Macs also have a benefit if you already have other Apple devices, such as an iPhone. Both devices are able to communicate with each other, and you are able to do things on the Mac such as answer messages and phone calls, or sync documents and photos automatically.

While all these features may be compelling, there are some drawbacks to consider. First is the price. Apple computers are famously more expensive than a competitive windows laptop. Software compatibility might also be a concern if your program has specific programs that might not have a Mac version. The vast majority of software will most likely work, but there are examples, especially with architecture software, that doesn't have a version that is compatible with Mac.


ChromeOS is the most recent addition to the list of options yet has quickly risen to be one of the most popular platforms, especially for education. The reason it's become so popular is its lower price, low power requirements, and ease to deploy in large numbers, so schools often provide Chromebooks to students early in their education, giving them practice with ChromeOS.

ChromeOS is a web focused operating system where it's designed around using a web browser for nearly everything you would use a computer for. This has the advantage of being very easy to run, so the cost of a Chromebook is often much lower than a competing machine. However, this can also lead to a cheaper feeling machine that was not built to last. Chromebooks are also dependent on an internet connection, which may be a detriment depending on the situation.


One last option to consider is using a tablet as your daily driver, such as an iPad or a Samsung Galaxy Tab. A tablet has the advantage of being thinner and lighter than a normal laptop as well as being cheaper. While they do have more restricted software libraries, usually being limited to the respective app stores of each platform, most major software has tablet versions. Tablets also have the advantage of using a stylus to handwrite digital notes which has been shown to increase retention of information.
Research Student Discounts and Deals
Many outlets offer sales and discounts this time of year, specifically for back to school. These offers usually extend to computers, so it is best to do your research on deals and promotions to get the best price. Its also a good idea to check with your employee benefits packages or loyalty programs, as they often offer competitive promotions during the back-to-school season.
New Jersey offers a Sales Tax Holiday from August 26th through September 4th, 2023. This is a temporary exemption period on certain retail purchases, including computers up to $3,000. Apple and Microsoft are both offering back to school discounts on their laptops and tablets.
Essential Accessories and Software
Once you have chosen your computer, it is a good idea to think about what software and accessories you might need. Something most people think of as a computer accessory would be a mouse and a keyboard. Depending on the space you have available, an external keyboard and mouse may be helpful to improve the ergonomics of your desk space. You also may want to consider a good pair of noise cancelling headphones to drown out the noise of a busy dorm or common space.
On the software side, you should also look at the different productivity suites that are available. Google Docs Suite is free with a google account and comes with 15GB of free cloud storage and can be upgraded to up to 2TB. Microsoft Office is a $99/year subscription, and comes with 1TB of cloud storage, however some schools offer Office for free for students, if you use your school email. You should be able to find if these are offered on your respected school's intranet.
Conclusion
Regardless of your choice of platform, form factor, or software, choosing a device that you are comfortable working with will give you a step up on your schoolwork for the entirety of your college career. When preparing for college there are a lot of decisions that must be made, both big and small. While it can be easy to get overwhelmed, knowing that you have the tools and technology to start you off on the best foot can take a lot of the stress of this major milestone.