Is Now the Right Time to Buy Out My Auto Lease?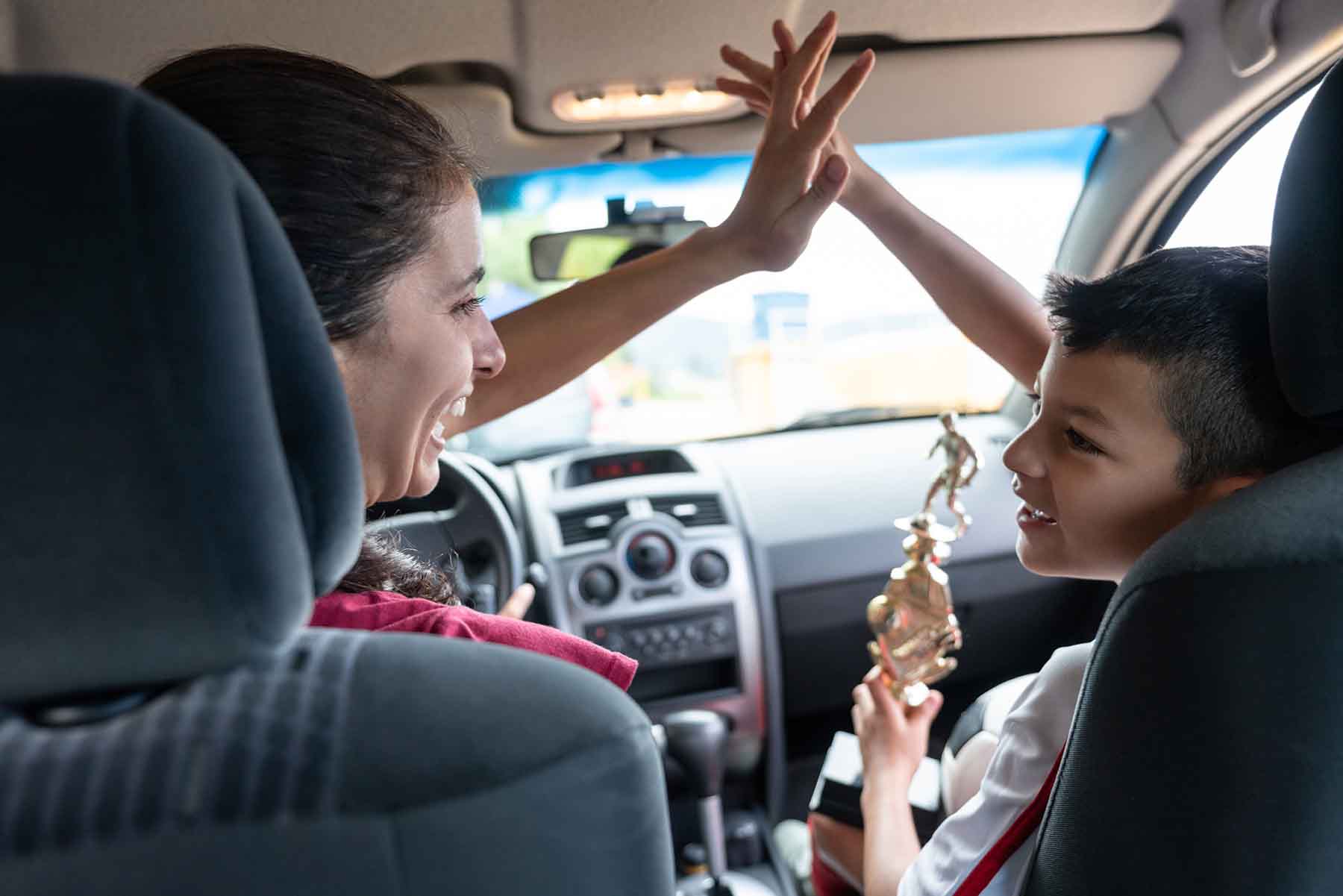 These days, the used car market is greased lightning, with prices soaring by 44% over the last five years. As your lease comes to an end, you'll find yourself at a crossroads: Should you return the car for a different model or buy out your lease to own the car you've already got?
In this article, we'll help you determine which route to take.
What is an auto lease buyout and how does it work?
When you lease a car, your agreement typically includes a buyout or purchase option. This allows you to buy the vehicle at a set price based on its residual value, calculated when you first signed the lease. Besides the purchase price, there may be a buyout option fee. You should also consider any remaining lease payments and, depending on your state, sales tax.
As your lease nears its end, the lessor might contact you, or you can call them to express your interest in buying out the lease. Once you agree on the terms, you'll pay the required amount, receive the title and bill of sale, and complete the process by visiting your local Department of Motor Vehicles to reregister the car in your own name.
When is it a smart move?
There are several scenarios where a lease buyout can be a wise decision:
The residual value is less than the market value: In today's market, it's very possible that your leased vehicle's contractual purchase price is significantly lower than what you'd have to spend to buy a comparable set of wheels. To estimate your car's current market value, consult a reputable database like Kelly Blue Book® or Edmunds.


You've exceeded the mileage cap: Many leases have a maximum mileage amount per year. If you go over this limit, you'll need to pay a per-mile fee when you turn the car in. But by buying out the lease, you can avoid this out-of-pocket cost. Review your lease agreement carefully to determine the mileage cap and fee structure.


The car has extra wear and tear: Lease agreements often require you to pay for reconditioning if the vehicle has excessive scratches, scrapes, or other cosmetic issues upon return. If you don't mind these flaws and the car is running well, buying out the lease might be the way to go. You can always address minor repairs later, at your convenience.


You've modified your ride: Most lease agreements stipulate that any aftermarket modifications must be reversed before returning the vehicle, or that you must pay for their removal. If you've made mods and like the car as-is or want to avoid additional out-of-pocket expenses, exercising your buyout option could be a good decision.


You really like the car. Given the historically low inventory across the region and the nation, finding the same make and model for sale might be challenging. If you genuinely enjoy your current vehicle and the price is right, buying out the lease could be the right choice.


Your friend really likes the car. In some cases, buying out a lease can be advantageous even if you ultimately want a different car. If you know someone interested in a car like yours, given rising prices and limited selection, you might be able to buy out the lease and sell the vehicle to them at a win-win price.
Running the Numbers
To determine if a buyout is the right choice, you've got to crunch the numbers. Let's consider two examples:
Preston leases a car with a residual value of $30,000, according to the original lease agreement. He has three remaining monthly payments of $600 each and a purchase option fee of $200. There is no additional sales tax due in his state. So, the total cost to buy out his lease would be $32,000. Meanwhile, the current market value of the same make and model in similar condition stands at $36,000. Preston has exceeded the mileage cap by 4,000 miles, resulting in an $800 fee. Plus, there are a few dings that would cost $1,200 to fix. If Preston were to turn the car in, he'd have to pay $2,000 out-of-pocket, and the total cost of returning the car and purchasing a comparable vehicle would be $38,000. In this case, executing the buyout option might be a sound financial decision for Preston, assuming the car still suits his needs.


Vera also leases a car with a residual value of $30,000, three remaining payments of $600, and a purchase option fee of $200 totaling $32,000. However, the current value of her particular make and model is $31,000. She hasn't exceeded the mileage cap and there's no extra wear and tear. So, the total cost to buy a similar vehicle would be $31,000. For Vera, buying out the lease might not be the most sensible option. Swapping the car for a different one at the end of the lease term is probably a better bet.
Financing Your Purchase
If you've determined that buying out your auto lease is the right decision for you, you might be wondering about financing options. The good news is that you can get a secured auto loan for a lease buyout just like you can for a new or used car purchased from a dealership.

Here at American Heritage Credit Union, we're here to help you make that happen with competitive rates and flexible terms of up to 84 months for cars, motorcycles, RVs, motorboats, and even ATVs. In fact, right now could be the perfect time to buyout your lease, as you can take advantage of a special offer: no payments for the first two months on a 75-month loan, with rates as low as 6.49% APR.
Plus, as one of our valued members, you can benefit from an exclusive discount on car insurance through our partner, Liberty Mutual.
Move Forward with American Heritage
To get started, check out our handy car payment estimator and apply online today.