Phil in the Blank: Your Summer Discount Guide for American Heritage Members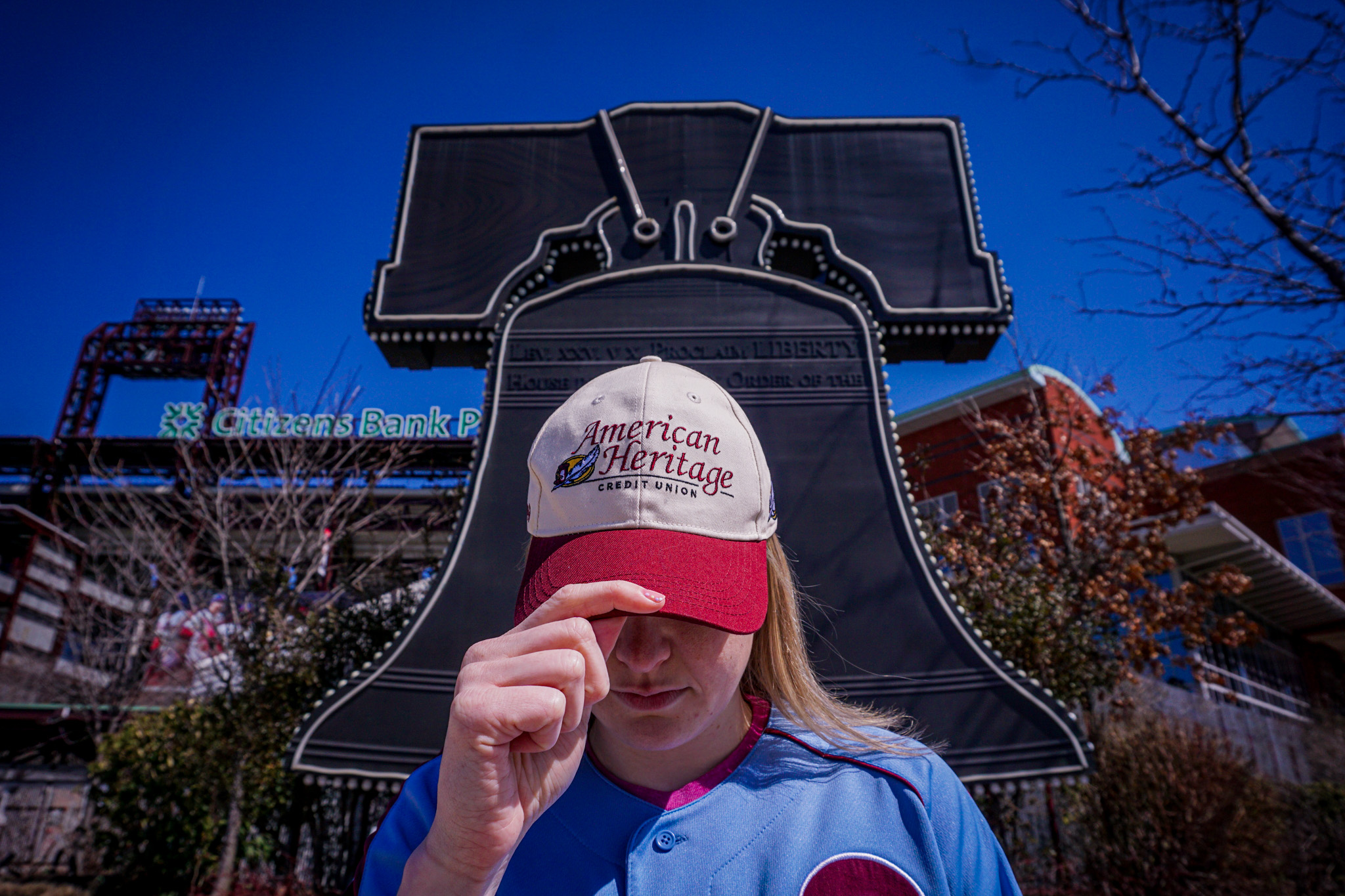 "Hazy, Lazy, Crazy Days of Summer..." Lyrics from the late great vocalist, Nat King Cole, an American songbook standard—although we never understood why summer was so "hazy" until this year's wildfires. Nevertheless, American Heritage Credit Union still has enough planned for you to cover the remaining summer months!

Take advantage of new and upcoming discounts exclusive to American Heritage Credit Union members this summer. Discounts include sporting events, attractions, and more!
Location: Citizens Bank Park in Philadelphia, PA
Dates:
Monday, July 24th at 6:40 PM vs. Baltimore Orioles
Friday, August 25th at 7:05 PM vs. St. Louis Cardinals
Saturday, September 9th at 6:05 PM vs. Miami Marlins
Price: $40 per ticket includes a $12 power ticket to use at concessions
The smell of crab fries, booing the home team, and dollar hot dogs flying around the stadium like seagulls around the boardwalk in summertime: These are the experiences you'll only ever find at Citizen's Bank Park.

Your National League Champion Philadelphia Phillies are on the hunt for another World Series title on the backs of 2023 All-Star Nick Castellanos and second year fan favorite, Bryson Stott. The Phillies came sluggishly out of the gates to start their 2023 championship campaign, however, has turned it around as of late.

Opened in 2004, "the Bank" has gone through a variety of changes, always making sure to keep up with the times while providing new and exciting opportunities for fans of all ages. Most recently, the addition of their massive jumbotron that can easily be seen by passengers of incoming flights into Philadelphia International Airport. Popular food vendors include Philly favorites such as Chickie's and Pete's and Campo's, but don't forget Federal Donuts. Try out Uncle Charlie's Steaks, opened this season, named after 2008 World Series Champion manager, Charlie Manuel.
Bringing the kids? Take them over to The Yard, located in the right field concourse where kids get to play wiffle ball, measure their pitching velocity, climb a rock wall, and test their accuracy with the Phanatic's hot dog launcher. Of course, a great trip to the ballpark isn't complete without ice cream and extra jimmies served in a Phillies batting helmet!

Purchase your discounted tickets today (in a great section might we add) and receive a $12 meal voucher per ticket that can be used at any food stand in the park. Five dollars from each ticket sold will be donated to fund music therapy program initiatives through the Kids-N-Hope Foundation.
Location: 3400 W. Girard Avenue, Philadelphia, PA 19104
Date: Open daily from 9:30 AM until 5 PM
American Heritage Member Discount: 20% off adult tickets (ages 12+) using our discount code

The Philadelphia Zoo first opened its gates in 1874 as America's first zoo. For just 25 cents, visitors came from near and far to see this one-of-a-kind experience. Since then, it has become one of Philadelphia's greatest landmarks. Perched on 42 acres of land in Fairmount Park, the Philadelphia Zoo is home to many exhibits of endangered and rare species of animals.
Visitors should expect to see everything from kangaroos, hippos, frogs, and everything in between! Guests can register for additional attractions like scavenger hunts, carousel rides, and hand-feed a variety of eye-catching birds. Be sure to download the ZOO360INSIDER app before your visit and find your way around popular destinations on the property.

Check out the list of upcoming events to plan around your next visit such as the Rock N' Roar Concert Series, OktoBEARfest, Boo at the Zoo, and more.

Fun fact: The opening of the Zoo was delayed 15 years due to the Civil War!
Location: Wildwood, NJ
Date: Check Morey's Piers website for times
American Heritage Member Discount: 15% off Water Park Admission or FLEX Amusement Parks Ride & Water Park Admission using our discount code
If perhaps you don't want to want to see the second largest ball of twine on the face of the earth this summer, here's another option.

Beat the heat this summer at Morey's Piers in Wildwood, NJ! Overlooking the coastline along the Jersey Shore's golden age beach town, Morey's Piers is filled with fun to keep the family entertained all day and night. They have three amusement piers stocked with over 100 different rides and attractions for all ages including a variety of food and snack stands to keep you energized throughout the day!

Morey's also offers two water parks to cool off during the hot summer months! Water parks are comprised of various water slides, tubular slip and slides, lazy rivers, a swim-up bar (for a needed vacation from the vacation) and activity pools to keep the kids busy for hours. Lockers and cabana reservations are available to rent at an additional fee for guests.
"You're gonna have fun and I'm gonna have fun." - Clark Griswold
Create memories this summer by loading up the family in the old Family Truckster station wagon modern mid-sized SUV and visit Morey's Piers today!

Location: Manheim, PA
Date: Weekends – Saturday, August 19th to Sunday, October 29th
American Heritage Member Discount: 10% off using our discount code
Hear ye, hear ye!

Experience the 16th century royalty and magic of the Pennsylvania Renaissance Faire. Set in a picturesque English village full of decadent food and craft spirits, the PA Renaissance Faire has something for everyone! With 35 acres of entertaining jousting knights, costumed villagers, theatrical performances, live music, magic and comedy acts you'll be sure to stay busy throughout your stay.

Visit during one of thirteen themed weekends beginning on August 19th with Fairies & Fantasy and ending on October 29th with Halloween Days & Spooky Knights III. Costumes are encouraged and welcomed. If dressing up isn't for you, relax with a beer tasting or even a pub crawl and a show! Bring home a piece of memorabilia by visiting an artisan merchant, pedaling their jewelry, trinkets, treats, and costumed wares throughout the fairgrounds during your visit.

Making Memories with our Members
We at American Heritage Credit Union hope that your summer is filled with lasting memories with family, friends, and good times. We are proud to be included as a member of the greater Philadelphia area community and are always looking for ways to make a positive impact on the members and communities we serve. To view all of our membership discounts, click here.