Ready, Set, Travel: Tips to Save Before, During & After Your Trip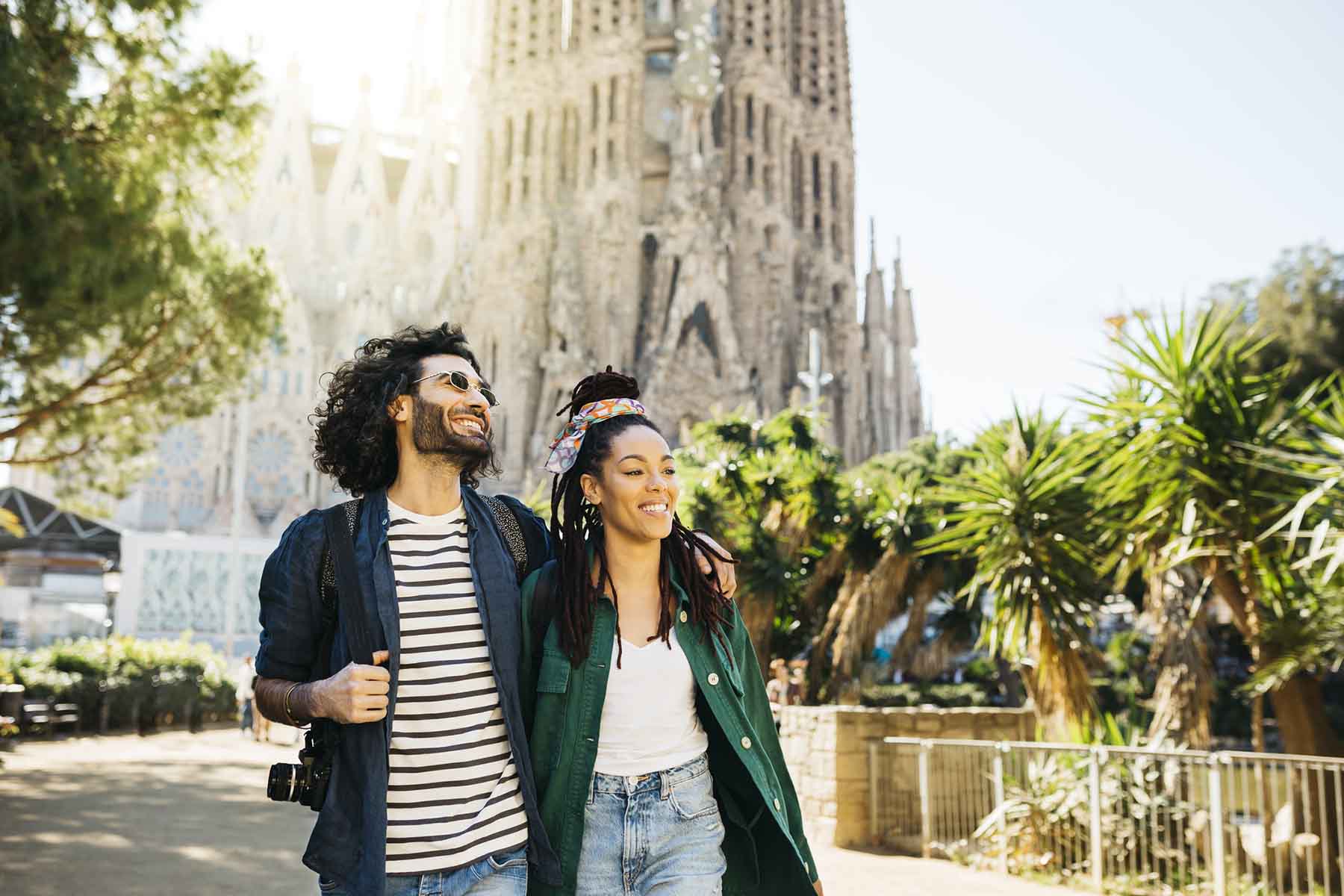 If you've got first-class travel dreams but more of a road-trip budget, don't worry: It's possible to explore the world without wrecking your wallet. Here are some money-saving travel tips to help you keep costs down before, during, and after your trip.
Before Your Departure
Research: Compare costs of travel for different dates and destinations. If your travel dates are flexible, you may be able to score some deep discounts by traveling during the off-season or to less touristy places. Investing in travel insurance can also help you save money down the line in the event of cancelations, delayed flights, illnesses, and other unpleasant surprises. Nerdwallet breaks down common insurance options and can help you decide the best option for your upcoming vacation.
Look for deals: Check AAA and travel websites like Orbitz or Expedia for special offers and packages that can help you save by bundling your flight and lodging. You can also consider using a travel agent for assistance in planning your trip. They usually have access to discounted flights and hotels, and because they work on commission, there's no fee to use their services.
Create a budget for travel expenses: Estimate your total costs for transportation, including plane tickets, rental cars, gas and parking, accommodations such as a hotel or Airbnb (plus taxes and fees), meals, sightseeing tours and activities, and any souvenirs you plan to purchase.
Reward your spending: Opening a travel credit card prior to booking your trip can allow you to earn larger rewards early on and can be used towards paying off travel expenses later. Take a look at our guide to travel credit cards to help you decide what card is right for you!
Start saving: Divide your total expected travel cost by the number of months remaining until your trip. If you expect your trip to cost $1,500 and you plan to travel in six months, you'll need to save $1,500/6, or $250, each month. A vacation club account is a great way to help you save for vacation by setting aside money consistently throughout the year.
Notify your financial institutions: Tell your bank and credit card providers about your upcoming travel plans, including the location and duration of your trip. This way, you'll be able to use your debit and credit cards without the risk of your cards being flagged for fraudulent activity. If you're an American Heritage member, it's easy to submit a travel notification using our free card controls feature, available in your Mobile Teller account.
Exchange money: Even if you plan to pay with mostly plastic on a trip out of the country, having some local currency available for tips and cash purchases is still a good idea. Requesting foreign currency from your financial institution before you leave will help you avoid ATM exchange fees.
Automate your bills: Your bills at home won't stop just because you're going on vacation. Make sure to set up online bill payments for bills that will be due during your trip, like your mortgage or rent and utilities, so you don't have to worry about missed payments and late fees.
Prioritize your health: In the months leading up to your trip, speaking to a health care professional can ensure you're in the best health to enjoy your trip and can be a designated time to completed any required medical screenings or vaccinations needed for your trip.
Complete entry requirements: Entry requirements can vary depending on country requirements, U.S. Department of state, and CDC guidelines. Requirements can be U.S. Visa and/or Passport, include COVID-19 testing and vaccination, as well as other preventative vaccinations. Review the CDC's guidelines for required vaccinations, health notices, and safety tips for the country you plan on traveling to.
Pause or boost services: Reach out to the postal services to pause USPS delivery and contact your cell phone provider to boost your service and access cellular data internationally. Your mail will be safely held by the postal service to protect your information, and access to your digital account management will help you stay on top of your spending.
During Your Trip
Save on food costs: If your hotel includes a free breakfast, fill up on protein-packed options to keep you full longer. You might be able to skip lunch and have an early dinner instead. Try to stop by a local grocery store to stock up on some fruit and travel-friendly snacks you can keep in your room and take with you throughout the day. Instead of defaulting to restaurants marketed to tourists, ask locals where their favorite places to eat are. Chances are you'll discover some hidden gems off the beaten path—and avoid busting your budget!
Prioritize your wants: Unfortunately, you probably don't have unlimited funds to do everything you want. Decide what's truly important to you and focus on spending in those areas while saving in others. If a five-star hotel is a must-have for you, you might need to spend less on sightseeing activities. On the other hand, if you'd rather splurge on special excursions you can't do at home, choose less expensive accommodations and cut back on souvenir shopping to stay on budget.
Find free or low-cost activities: Check social media websites and local community calendars for budget-friendly ideas for the whole family. Depending on your destination, you may be able to find local deals and money-saving discounts on a site like Groupon, too.
Monitor your spending: Save your receipts and continue checking your account activity while traveling. This will help you catch any errors or potential fraud early, so you can address any issues immediately instead of waiting until you get home.
After You Return Home
Redeem your rewards: If you used a rewards credit card during your trip, redeem your points for cash back, gift cards, or apply them toward flights, hotels, or rental cars for your next vacation.

Start planning your next trip: The world is a big place, and once the travel bug has bitten you, you'll probably want to keep going on new adventures. Create a list of the top 10 places you'd like to visit and keep following these tips to affordably travel in style!
Ready, Set, Travel
As an American Heritage member, you've got a partner for every step of your financial journey. Explore our free money management tools to help you budget for your next trip, then open a vacation club account to make your dream vacation a reality without going into debt.
Not a member yet? Use our secure online application to join in minutes and start enjoying the perks of membership immediately.