Swipe Left On Romance Scams, Catfishing & Other Online Tricks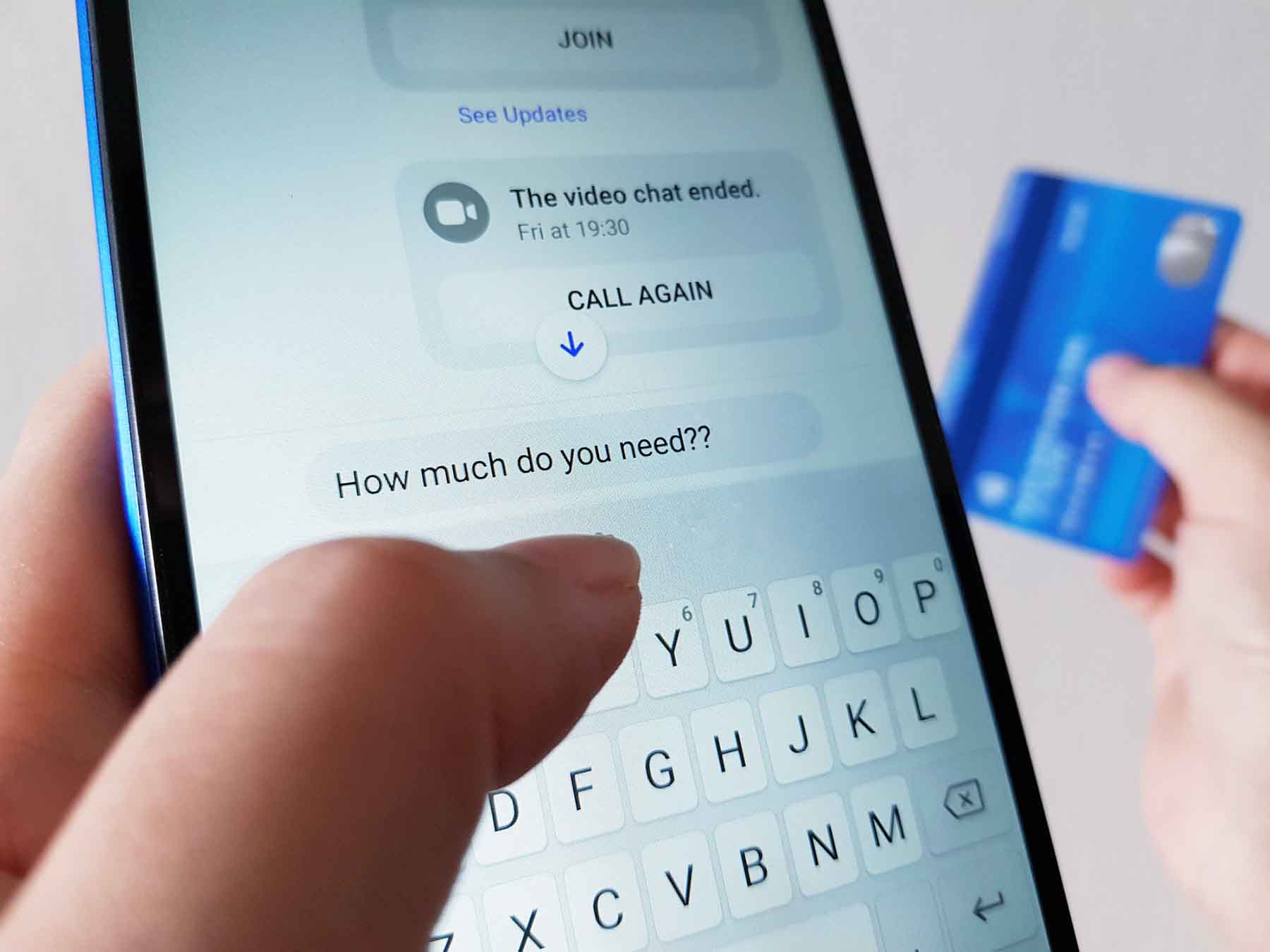 Millions of people use dating apps or social networking sites like Facebook and Instagram in the hope of finding love. Instead of finding their dream person, they wake up to an empty bank account. In fact, in 2021 alone, the Federal Trade Commission said that losses from romance scams were up nearly 80% from 2020, totaling $547 million.

There are lots of things to look out for when it comes to romance and other online scams. In this blog, we'll look at some different kinds of scams so you can avoid them and the heartache that can come along with them.
Romance Scams: What to Watch Out For
With a romance scam, sometimes known as "catfishing," things will initially seem just fine. You meet someone online, you like their smile, and they seem to share your interests; it seems like a perfect match. Your new amour spends lots of time doting on you in messages, getting to know you, and winning your trust — but beware. Romance scammers are masters of disguise who create fake online profiles using stolen photos or even using the identities of real people.
Lies Romance Scammers Will Tell You

They can't meet you in person. They might say they're in the military or, for some other reason, are out of the country.
They will ask you for money. They will spend lots of time gaining your trust, then they will ask for help paying for travel to come to see you, medical expenses, or even try to convince you to invest in cryptocurrency.
They will tell you how to send the money, specifically. All scammers, not just catfishers, want your money, they want it fast, and they want it in a way that makes it hard to get back. They'll ask you to wire funds, send them gift cards, send them money on Venmo, Zelle, Apple Pay, or Cash App, or transfer cryptocurrency.
Avoid Romance Scams

Protect your personal information. Don't share things like your bank account, credit card, or Social Security information with any new connection (romantic or otherwise).
Never send money, gift cards, or wire transfers to someone you haven't met in person.
If you ask your new online match questions and they either don't answer or want to know why you're asking, that's a red flag.
Be cautious about how much personal information you share online or on dating apps, and don't share your personal contact information.
Be wary of app users that promote peer-to-peer payment apps or personal websites in their bios.
Use only trusted dating sites.
Trust your instincts. If something feels "off," there's a good chance it is. Be vigilant.
If You Suspect You've Been Caught in a Romance Scam:

Stop communicating with the person immediately.
Talk to someone you trust. Do they think things with your new love interest seem "fishy"?
Do a reverse image search using their profile photo. Does the photo seem to belong to someone else?
Report suspected romance scams to the Federal Trade Commission.
Romance Scams Aren't the Only Things to Watch Out For

Most of us couldn't live without the internet anymore, as it's a huge part of everyday life for most people. It's important not to lose sight of the fact that not everyone online has your best interests in mind. Catfishers aren't the only type of scammers to be aware of.
Lottery scams. Among the most common types of online scams, lottery scams usually start when you receive an email telling you that you've won a lottery, but it's not something you've ever heard of or entered. They'll ask for your personal details for verification to make you a victim of identity theft.

Social media scams. Do you ever see friends online taking some kind of "fun" quiz that will tell them what celebrity they most closely resemble or what personality type they are? These quizzes are designed to collect your personal information: they'll be able to see your profile, your friends list, your IP address, and more, which can be used as part of identity theft.

Text message scams. Scammers often use SMS or messaging apps like WhatsApp, Facebook Messenger, and others to scam you out of money. These scams—phishing scams that happen over SMS—are called "smishing."
If you know what to look out for, there are lots of things you can do to avoid internet scams.

Beware of any requests for your personal information or money.
Never click on links in emails, messages, or pop-up ads, and never respond to messages asking for personal or financial details.
Use strong passwords on your online logins and for your mobile devices and computers.
Review the security settings on your social media accounts.
The internet is part of our daily lives and that's not likely to change. By understanding online romance scams and other kinds of hoaxes, and how to avoid them, you'll be more likely to sidestep heartbreak and financial threats.