Product Spotlight: Holiday Loan and Savings Club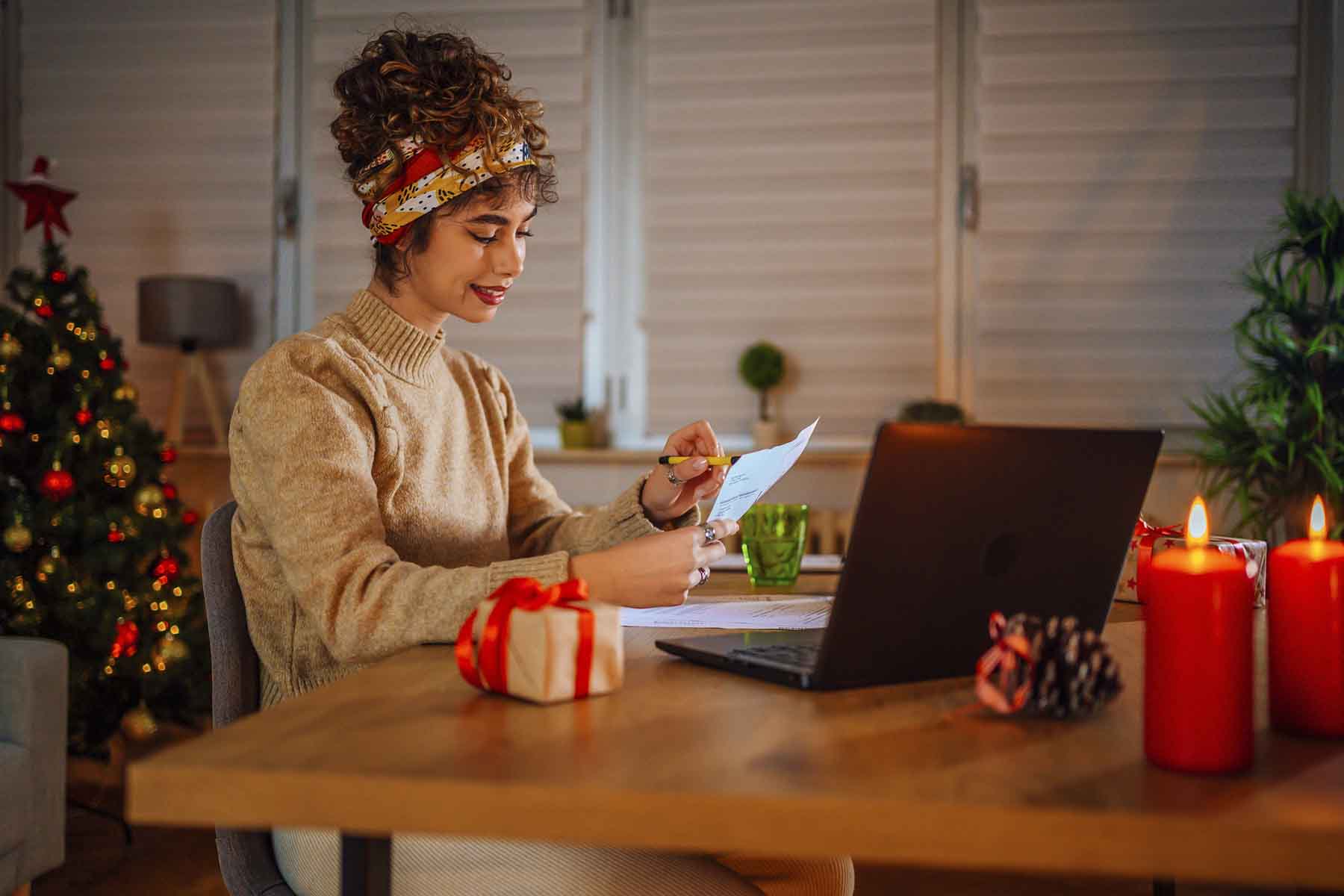 While the holiday season may be a time of tradition for many, changing economic factors will force many to adapt their habits to fit a tighter budget this year.
According to Deloitte's 2022 Holiday Retail Survey, shoppers plan to buy 9 gifts in 2022 versus 16 in 2021, citing rising prices. Despite this, consumers plan to maintain spending levels, spending an average of $1,455, similar to last year's $1,463 average.
Knowing that shoppers don't expect their dollar to go as far, what options exist for budget-conscious consumers who still want to create happy holidays?
Holiday Loan for a Cash Boost
If extra cash flow is what you need, a personal loan could get you there. American Heritage's Holiday Loan, also known as our "12-12-12 Loan," allows members to borrow up to $1,200 at 12% APR* for a 12 month term, offered for a limited time.
This loan can help close the gap around the holidays by providing affordable funds to those who need a boost of extra cash for special gifts or getaways.
Because the Holiday Loan is a personal loan, it doesn't just have to be for spending. You can use it to consolidate debt from other sources, such as credit cards, which can help save you money on interest in the long run.
Interested in the Holiday Loan? Apply online now while the offer lasts!
Holiday Savings Club for Long-Term Goals
If you prefer to save instead of borrowing funds, a dedicated savings account can help protect your other savings and prevent you from spending more than you intended.
A Holiday Savings Club account can be opened in advance of the holiday season and contributed to over the course of the year. You can deposit as little as $5 per week to start building your savings in time for the holidays.
Throughout the year, these savings will grow and earn dividends like any other savings account. Your funds will be transferred to your primary Share Account (savings) right before the holidays. If you make an early withdrawal, the Holiday Savings Account will close and you can make a new one after October 1.
You can set up automatic transfers to your Holiday Club Account to help keep your savings goal on track.
Open a Holiday Savings Club Account online by clicking here.
Budget Smartly with Financial Wellness
Financial security is a journey that is constantly evolving as our individual circumstances and the economy change over time. The right education is key to keeping up with these changes and making decisions that lead to happiness.
Visit our Learning Center for resources to improve your personal wellness skills. There, you'll find hundreds of free resources, including calculators, webinars, videos, and more articles like this one.
More holiday resources from the Learning Center:
---
*Annual Percentage Rates (APR) for this product are determined by an evaluation of applicant credit. Sample Monthly Payment: $106.62 for every $1,200 borrowed at 12.00% APR for 12 months. Rates effective as of 11/01/2022. Your payment may vary. Approval is subject to creditworthiness and other factors and requires active direct deposit to an American Heritage Credit Union deposit account. Valid 11/01/22 through 12/31/22. All rates and promotions are subject to change without notice. Not a member? Join today. Equal Opportunity Lender. This Credit Union is Federally Insured By NCUA.