Scare Off Scammers With These Halloween Security Tips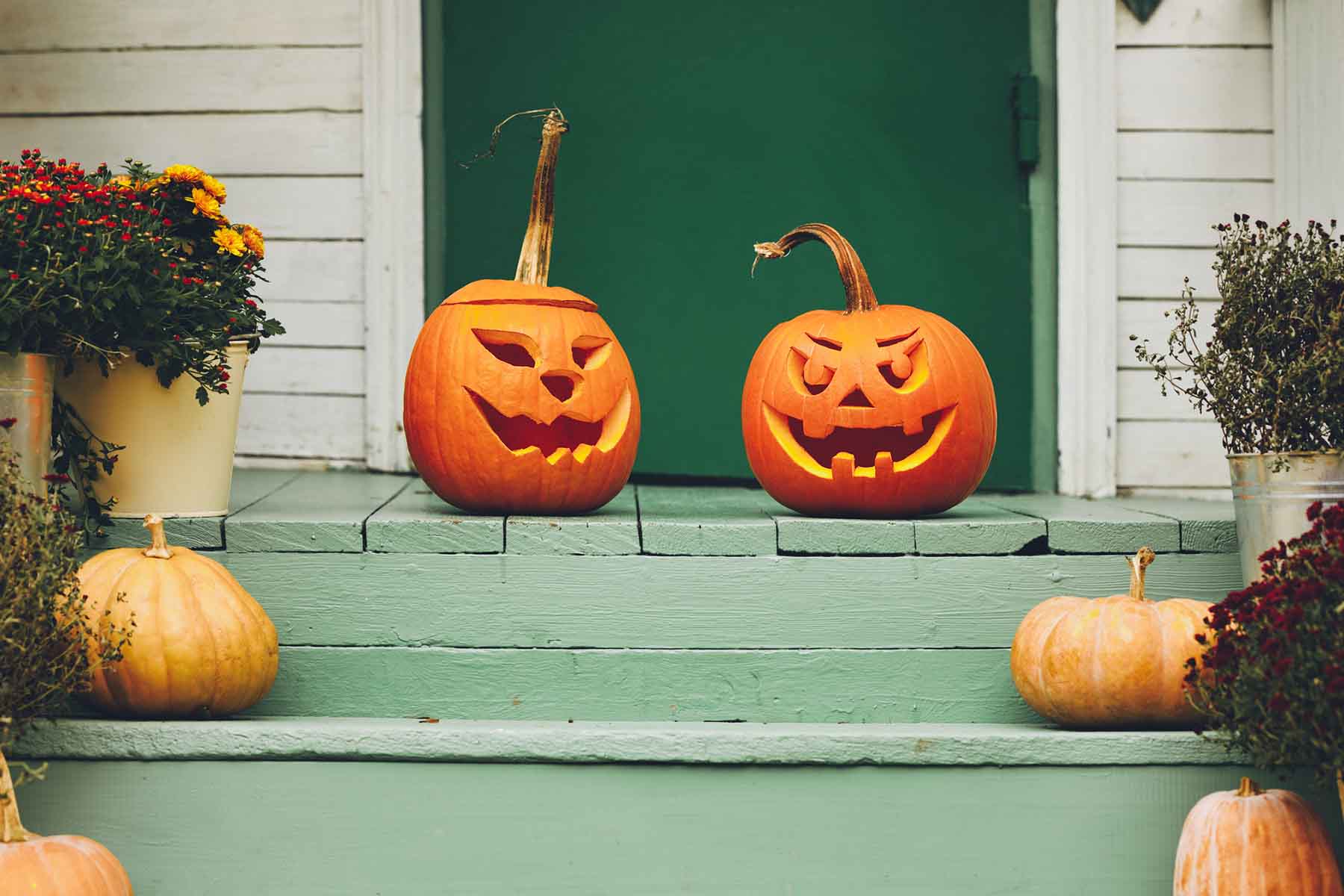 Ghosts, goblins, witches, and vampires – everyone knows All Hallows' Eve is full of creepy creatures. But the scariest of them all may be scammers who try to trick you into revealing your sensitive personal information. Millions of Americans have their identities stolen or compromised each year, and dealing with the aftermath of identity theft and fraud is no treat.
In honor of both Halloween and Cybersecurity Awareness Month, check out these tips to stay safe online and protect yourself from cybercriminals.
Carve Out Time to Strengthen Your Passwords
Your password is your first line of defense against hackers, so you should choose a unique password that isn't easily guessable. It's not a good idea to use your birthday, address, or other easily identifiable information. Strong passwords usually consist of at least eight characters and include a mix of numbers, letters, and special characters, like an exclamation point or question mark.
Consider using an online password manager to help you create strong passwords for all your various accounts and securely store them in one place. And don't forget to regularly update your passwords, too. Set a calendar reminder to change your password at least once every 90 days.
Ward Off Hackers With Multifactor Authentication
Cybercriminals are getting more sophisticated, and sometimes a strong password isn't enough to protect your online accounts from being hacked. Multifactor authentication (MFA) adds one more layer of protection to help reduce your risk of identity theft and fraud. MFA requires an additional step to verify your log-in information after you enter your username and password before you can access your account.
Examples include a secure code sent to you via text or email, biometric authentication such as your unique fingerprint to access your account, or the answer to the secure challenge questions you selected when setting up your account. MFA significantly increases your online security, and we recommend that you use it whenever possible – but especially for financial accounts containing sensitive information, like your online banking, credit card, and retirement or investment accounts.
Before you enter any sensitive information online, make sure the website is secure – especially if it's a new site you haven't visited before. Check to see if there is a "lock" icon in the address bar, or if the URL starts with "https" (the "s" stands for "secure").
Protect Against Phishing Pranks – Think Before You Click
Phishing refers to the practice of cybercriminals disguising themselves as representatives from a legitimate organization in an attempt to trick people into sharing their personal information. If you have any reason to suspect the validity of an email – like if it includes multiple typos or suspicious attachments – check to see if the sender's domain name matches the organization they claim to be associated with or if it's a public email domain like Gmail or yahoo.
Often, phishing emails have a sense of urgency that tell you to "act fast" to receive a benefit that seems too good to be true. If you receive an email announcing that you won a contest (that you don't remember entering) and you must verify your personal or account information in order to claim your prize, don't fall for it. Scammers include links in their emails that will direct you to a spoofed site, in the hope that you'll share your sensitive data.
Remember: American Heritage will never call, email, or text you to ask you for your social security number, account number, Online Teller/Mobile Teller ID or password, or Credit/Debit Card PIN. If you receive an unsolicited call, email, or text that appears to be from American Heritage requesting that you verify your personal or account information, do not provide that information and call our Contact Center immediately at 215.969.0777.
Be Aware of Common Scams
It can be spooky knowing that cybercriminals are trying their best to trick you out of your hard-earned money. The Nigerian prince scam may be old news, but watch out for these more recent impersonation scams:
Tech Support: These scams claim your antivirus software has expired and either request payment to renew your service or access to your computer to resolve the (nonexistent) malware.
Utility Providers: Scammers will pose as your utility company via text or email and send a warning that you must pay your outstanding balance immediately or the utility will be shut off.
IRS Imposters: A fake IRS official will contact you claiming that there's a problem with your tax return and you owe back taxes that must be repaid – often by sending untraceable gift cards – or you will face additional penalties.
Fake Rentals: Scammers may pose as landlords for rental properties to try and trick you into sending them your security deposit and/or first month's rent.
Mortgage Lenders: Hackers prey on homebuyers by sending a legitimate-looking email about a last-minute change, instructing you to wire your closing costs to a different account. Always contact the organization directly via the phone number on their website to see if any communications are legit. Don't respond unless you're sure the message is authentic.
Committed to Your Security
American Heritage offers several member security features in our Online Teller or Mobile Teller App to help our members reduce their risk of identity theft and potential financial loss. You can sign up for eAlerts to monitor your accounts in real time, which can help you detect any possible fraudulent activity immediately. You'll receive texts or emails with important information such as debit card transactions, low balance alerts, and more, instantly. You can also enroll in Card Controls to manage your credit and debit cards right from the convenience of your phone. With Card Controls, you can lock your cards until you're ready to use them, and you can also deactivate your card if it's lost or stolen. Check out more ways to safeguard your personal information here.