Product Spotlight: Auto Loans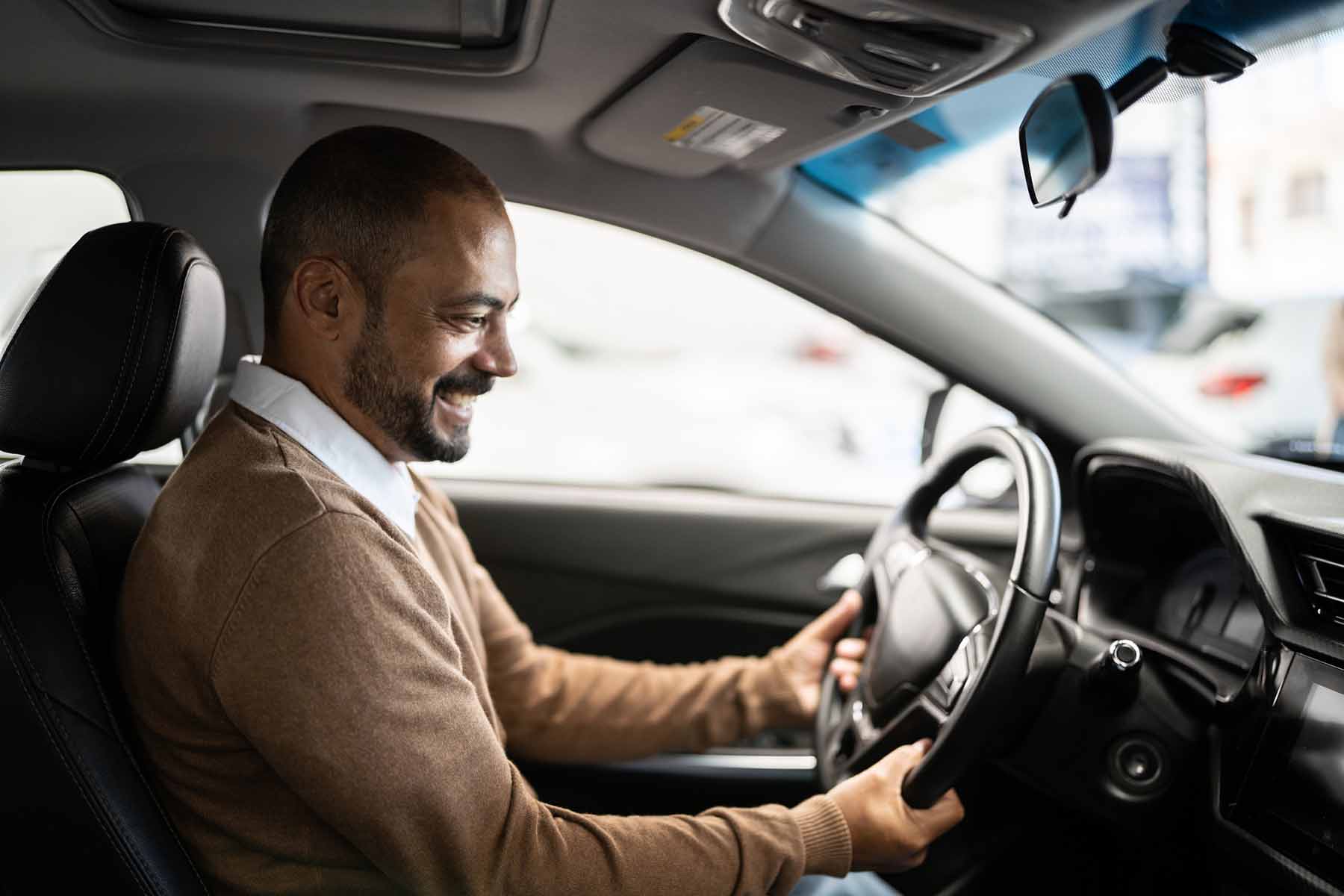 Purchasing a vehicle is a significant life milestone and financial achievement. Whether you've owned multiple vehicles during your life or are shopping for your very first set of wheels, American Heritage can help you from beginning to end of your purchasing journey.
Finding Your Vehicle
When starting out your auto-buying process, you'll have to make some choices. Are you looking for a new or used vehicle? What will be the vehicle's primary purpose? How many seats do you need to have? Is the vehicle for commuting, recreation, or business? Answering these questions will help you find the vehicle that best suits your needs.
One of the most well-known resources for auto shopping is Kelley Blue Book, an online tool that helps you compare costs, features, and more for both new and used vehicles. Cross reference the information you find there with other sites, like NADAGuides or manufacturer websites, to ensure you're getting the best value for your money.
If you are shopping for a used vehicle, shop with confidence by getting a free* CARFAX Report about the vehicle before you buy. This comprehensive report will give you these details and more:
Accident and damage history
Service records
Ownership details
Odometer rollback notifications
Open manufacturer recalls
*Limit 2 per member. All offers subject to change without notice.
Financing Your Vehicle
Over 100 million Americans are currently in possession of an auto loan, according to data from the Federal Reserve Bank of New York. Auto loans are also the third largest of Americans' debt, behind mortgages and student loans. For many, having a vehicle is a life necessity, which makes having an auto loan a common occurrence.
While you can be approved for a loan at the dealership, you have much less control over which lending partner you use for financing. If you would rather choose your own lender and have more of a say in such a major financial decision, consider applying for an auto loan pre-approval.
By getting pre-approved before going to the dealership, the terms and conditions of the loan are already decided. This allows you to shop with a specific price-point in mind, as you already know the amount you have been approved for, the interest rate, and the number of months in the loan term.
Start a pre-approval application today!
Refinancing Your Vehicle
If you're happy with the vehicle you have, but not so happy with how you're financing it, considering refinancing.
Refinancing a loan allows you to replace your existing loan with a new loan. This way, you can make changes to your existing contract, such as a different monthly payment or term length. Refinancing can also save you hundreds or even thousands of dollars in interest over the course of your loan – if you rate shop smartly. Refinancing can also help you buy out your lease and put you on the path to ownership.
Refinancing is not a necessary part of taking out a loan, but it can allow a borrower to adjust their loan before it is paid in full. If you find your current terms agreeable, or if your financial situation has not undergone major changes, refinancing may not be for you. However, it is important to reevaluate any loan over its term. For example, if your credit score has improved, you may qualify for a new, lower rate that will help you save on car payments.
When applying to refinance your vehicle loan, you'll need to gather paperwork related to both the vehicle and the loan. Here are some of the documents you may need during the refinancing process:
Your 17-character Vehicle Identification Number (VIN), year, make, model, found on the vehicle's registration
Proof of employment and income (W-2, 1099, etc.)
Proof of residence (driver's license, loan statements, bills, or others)
Proof of insurance (ID card)
Current loan details including the loan number, lender name, and contact information
Interested in refinancing? Apply online here!
Protecting Your Vehicle
Life is unpredictable, and vehicles experience risk and wear over their lifetime. Fortunately, there are ways to protect your purchase beyond standard auto insurance. As a member, you benefit from the partnerships American Heritage forms with insurance companies to provide discounted rates on various protection plans.
Debt Protection
When an emergency happens, you want to plan for how your expenses will be paid. The American Heritage Credit Union Debt Protection program means your loan balance may be canceled or your monthly loan payments canceled without penalty or added interest.
Debt Protection is available for multiple types of accounts, not just auto loans. You can protect closed-end consumer lines of credit, credit cards, closed-end home equity loans, or home equity lines of credit. Choose from multiple plan options and types of coverage and cancel at any time.
Contact us today to see if the Debt Protection program is right for you.
Mechanical Breakdown Protection (MBP)
After your vehicle's manufacturer's warranty ends, you may be without coverage for any defective, expensive-to-fix parts and systems, such as your engine or transmission.
Mechanical Breakdown Protection is an optional extended warranty that protects you in the event of a high-cost repair on a new or used vehicle. Keep in mind that MBP does not cover accidents or routine maintenance but can assist with other unexpected events and prevent paying for pricey repairs out of pocket.
Multiple tiers of coverage are available, from just the basics to virtually all mechanical, electrical, and electronic components of your vehicle being protected.
Guaranteed Asset Protection (GAP)
Vehicles commonly experience depreciation of value, which likely means that at some point, you may owe more on your loan than the car's market value. To cover the "gap" between that market value and the amount you still owe on your loan, there is Guaranteed Asset Protection.
Guaranteed Asset Protection (GAP) is not insurance. It is a voluntary program offered as protection on your financed vehicle to enhance your standard insurance coverage. This protection is often available at dealerships, but at a premium cost.
If your vehicle is stolen or totaled in an accident, GAP Advantage pays the difference between the insurance company settlement and the amount you still owe, up to 125% of the vehicle's market value. In addition:
GAP advantage will pay $1,000 toward the purchase of your next vehicle.
Includes a $500 deductible assistance per occurrence, including multi-vehicle protection. Maximum number of occurrences no more than 2 in a 12-month period.
GAP is designed for all drivers and for new or used vehicles. Automobiles, vans, light trucks, motorcycles, travel trailers, motor homes, golf carts, jet skis, and snowmobiles may be eligible.
Choose Us as Your Partner on the Road
American Heritage can help you no matter what step you're in on your auto-buying journey. To get started with us, you can apply online, give us a call at 215.969.0777, or apply in person at any of our branch locations. We look forward to answering your questions!
Still researching and not ready to apply yet? Download our free auto-buying guide here!