Product Spotlight: Digital Services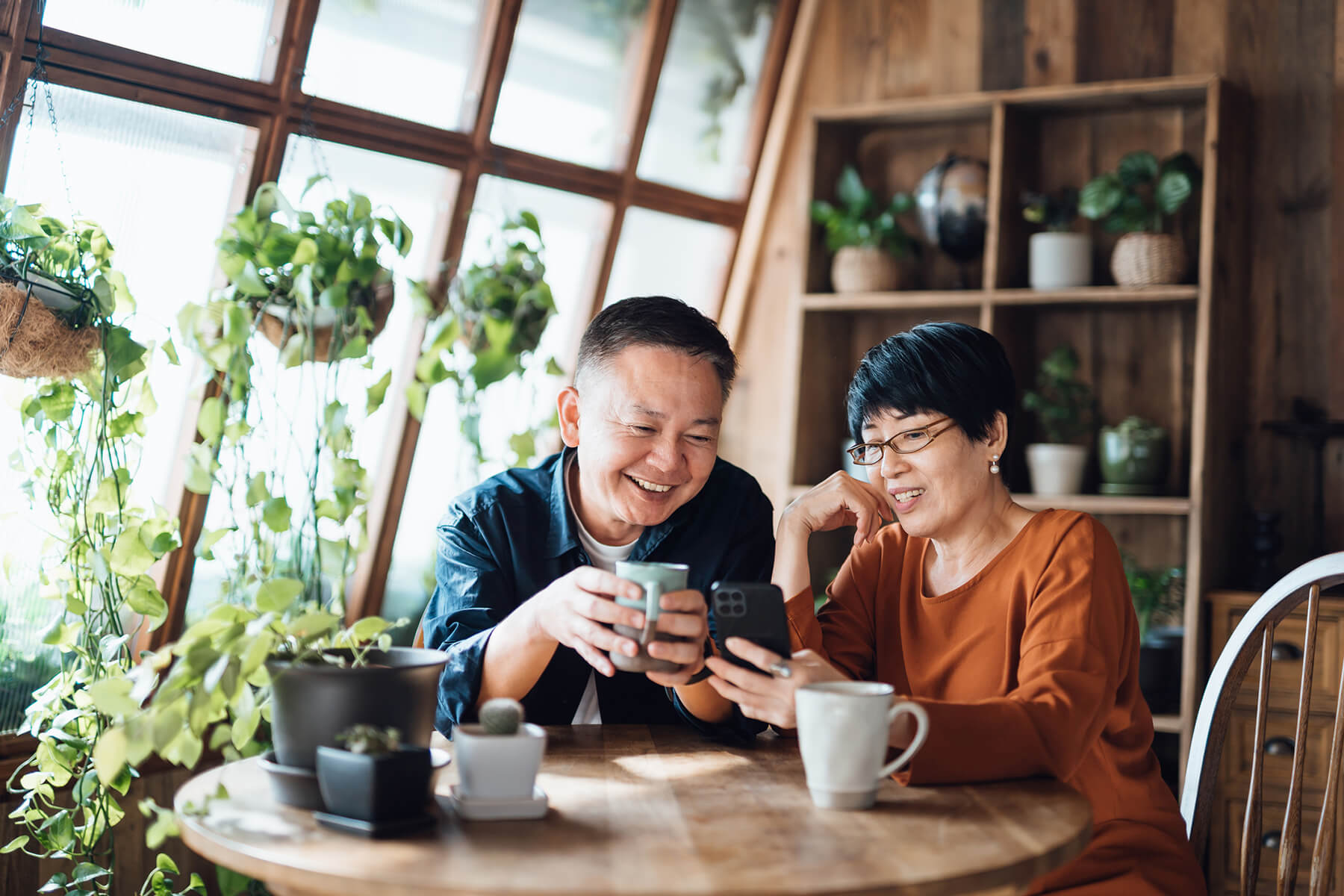 Your financial institution's digital and online service suite provides a unique banking experience that can set you on the road to financial freedom. No longer are you required to physically travel to a branch to have control over your bank account, so long as you have a computer, smartphone, or tablet.
American Heritage offers convenient online banking tools. Our web browser-based Online Teller and smartphone app, Mobile Teller, are here to make your life more streamlined and accessible. If you have yet to try our digital experience, keep reading to find out why you should!
Why choose digital service over traditional banking?
As of 2021, there are an estimated 169.3 million mobile banking users (Business Insider) in the United States, or 64.9% of the population. The acceptance of portable banking can be easily explained by its focus on convenience, speed, and security.
The most common bank transactions can be performed with one of many digital options. By using Mobile Teller, Online Teller, or Video Advisor (VANA), you can complete nearly every task on your financial to-do list from home, work, or on-the-go.
See our chart for which actions can be performed by using each communication channel:
What can I do with American Heritage's Online or Mobile Teller?
Mobile and online banking allows users to access their accounts from anywhere, not just from a branch.
Want to transfer into your checking account before heading for the cash register? Need to repay a friend your share of the tab before leaving the restaurant? How about depositing a check the moment you get it, rather than waiting for your next branch visit? Do all these and more, anytime, anywhere with the Mobile Teller app!
Some of the features included in Online and Mobile Teller include:
Check account balances and make transfers
Manage bills
ePay allows person-to-person transfers
Check your FICO® Score
Deposit checks from anywhere using eDeposit
Turn Card Controls on or off
Get alerts at a moment's notice with eAlerts
Download the Mobile Teller app for Apple
or
Android
devices today.
How can digital services keep me informed?
The fastest method of communication is sitting in your pocket – or maybe in your hand right now! Stay in-the-know about your account by signing up for eNotices and eAlerts, two security and convenience features offered with every American Heritage membership.
eNotices provide instant activity updates via text or email that can be viewed within Online Teller. Be informed of account activities like Notice of Overdraft Privilege Payment, Online Teller information change, mobile wallet notification, low balance alerts and more.
eAlerts are another form of text or email messages that send direct updates to you without the need to log into Online Teller. Get alerts such as direct deposit received, low balances, when checks clear, and more sent directly to you.
Card controls allow members to manage their credit or debit cards from anywhere with the use of the Mobile Teller App. Using card controls, you can activate a debit card, submit a travel notification, manage overdraft privilege, deactivate a lost or stolen card, change authorization limits, and more.
eStatements are electronic versions of your monthly statement sent via email and accessible within Online Teller. These statements are safe, secure, and environmentally friendly! Cut back paper waste and stay organized with digital documents.
What is a mobile wallet?
As smartphones get larger and wallets get smaller, the number of items we carry in our pockets grows fewer. A mobile wallet is exactly as its name suggests – a digital "wallet" that lives on your smart devices and provides access to your favorite debit cards, credit cards, rewards cards, loyalty club cards, and even tickets to events.
Companies like Apple and Android have mobile wallets built into their operating system. If you can't add a gift card or a rewards card to your phone's native mobile wallet, see if that company has its own separate app, like the Wawa, Starbucks, or Dunkin' app.
Taking advantage of contactless payment options (where available) makes checking out faster, simpler, and more sanitary. Gone is the need to handle cash or physically insert your card into the terminal. Your smartphone, tablet, or smartwatch with your mobile wallet enabled allows you to check out in only a few swipes.
Learn how to set up the mobile payment process for your smartphone.
Can I still speak with a live representative using digital services?
While many digital services are on-demand, do-it-yourself tools, live services have not been eliminated. American Heritage offers a live chat feature to speak with one of our Contact Center representatives in real time, perfect for those quick questions.
For more in-depth transactions or advising, our Video Advisor (VANA) service allows you to have face-to-face interactions with an American Heritage associate located in our Philadelphia headquarters. With VANA, members can complete even more tasks remotely than previously possible over the phone.
Here are just a few of the things you can accomplish through VANA:
Become a member
Create a personal, joint, youth account, new share account
Open a certificate or IRA
Apply for a loan
Check current loan status and sign loan documents
Check mortgage rates and apply
Submit necessary documents like a driver's license
Sign all documents currently offered electronically
File and sign a dispute for fraud
Update your account: change of address, phone, name, add or remove someone, close an account, complete Account Maintenance Request Forms
And more!
Learn more about VANA and how it helps both members and the credit union.
To sign up for any of our digital services, login to your Online Teller account. Don't have an American Heritage Online Teller account? On the Online Teller login screen, click "Register" to get started on your digital journey. Your finances and the environment will thank you!