Protect Yourself on the Road with These Discounted Auto Insurance Plans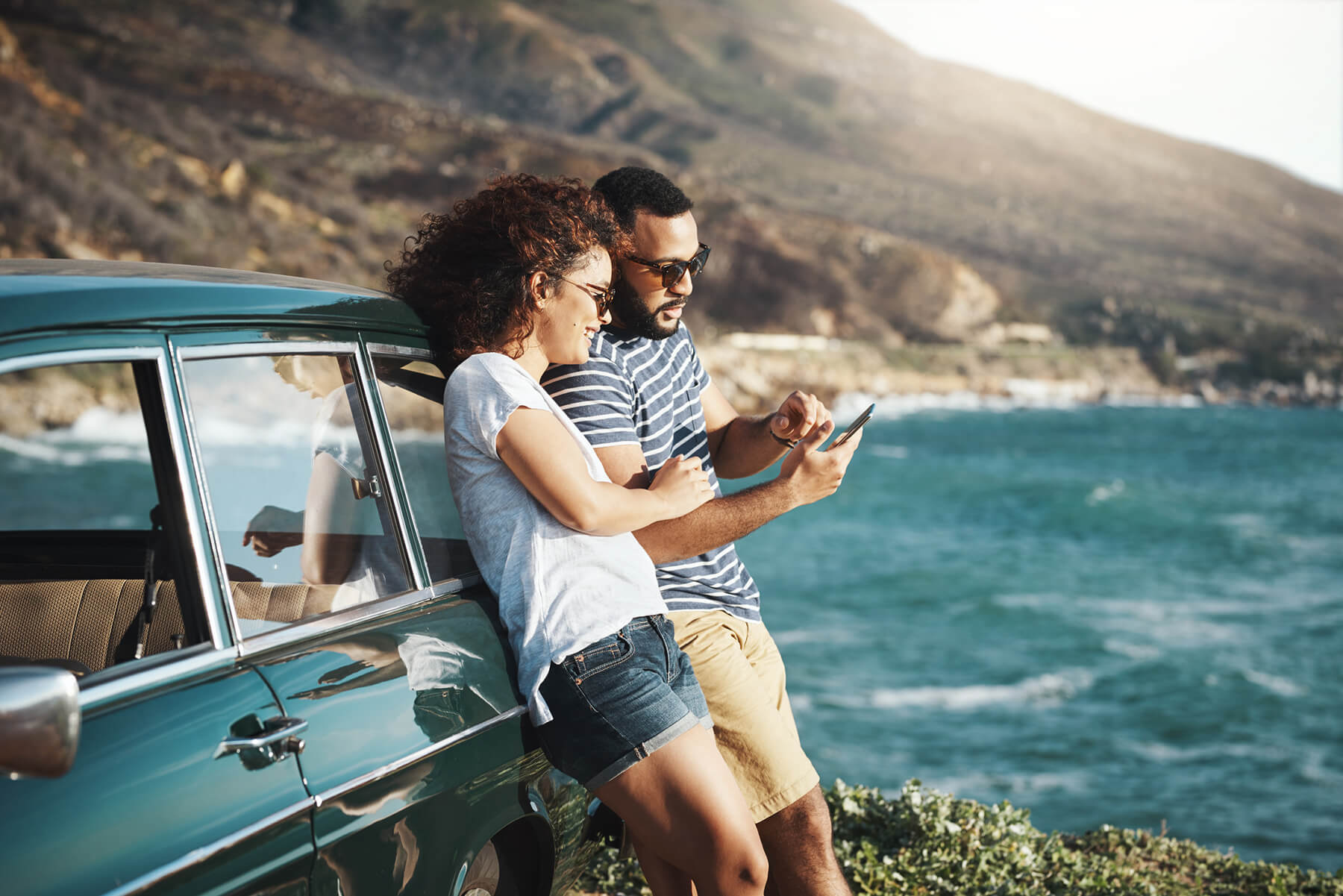 Whether you're traveling near or far, having the right protection for your vehicle can help ensure everything goes smoothly.
Luckily, American Heritage members receive special discounts on various auto insurance plans – just another reason to become a member if you aren't already!
Liberty Mutual Insurance Presented by TruStage® Insurance
Without auto insurance, you aren't going anywhere, so get a plan that will work for you. Enjoy special perks like accident forgiveness, 24-hour Roadside Assistance, or even optional Better Car Replacement, popular features that you can rely on.
Having comprehensive coverage is just another part of vehicle ownership. Our mission is to provide you with the best policy for your needs, without unnecessary extras that drive up costs. Save your money for adventures while out on the road!

If you'd like to talk to a pro about your options, there are several ways to reach out:

Chat with our local licensed Liberty Mutual Representative
Get a quote online through the TruStage® website
Call Liberty Mutual Insurance at 888.380.9287
TruStage™ Auto Insurance program is offered by TruStage Insurance Agency, LLC and issued by leading insurance companies. Discounts are not available in all states and discounts vary by state. The insurance offered is not a deposit and is not federally insured. This coverage is not sold or guaranteed by your credit union.
Debt Protection
In the event of an emergency, you want a plan for how your expenses will be paid. Fortunately, debt protection plans exist to provide you and your loved ones peace of mind for unpredictable life events. Signing up for the American Heritage Credit Union Debt Protection program means your loan balance may be canceled or your monthly loan payments canceled without penalty or added interest.
Debt Protection is available for multiple types of accounts: closed-end consumer lines of credit, credit cards, closed-end home equity loans, or home equity lines of credit. There are multiple plan options and types of coverage, and you're free to cancel at any time. Contact us today and see if Debt Protection is right for you.
Mechanical Breakdown Protection (MBP)
Once your vehicle's manufacturer's warranty ends, you may find yourself without coverage for any defective, expensive-to-fix parts and systems (like your engine or transmission).
Mechanical Breakdown Protection is an extended warranty that protects you in the event of a high-cost repair on a new or used vehicle. While MBP does not cover accidents or routine maintenance, it can provide peace of mind for other unexpected events and can save you from paying for pricey repairs out of pocket.
Choose the tier of coverage to suit your needs, from just the basics to virtually all mechanical, electrical, and electronic components of your vehicle being protected.
Guaranteed Asset Protection (GAP)
Whether your vehicle loan is short-term or long-term, there will likely be a time where depreciation will make it so you owe more on your loan than the car's market value. In order to cover the "gap" between that market value and the amount you still owe on your loan, there exists another form of protection.
Guaranteed Asset Protection (GAP) is a voluntary, non-insurance program offered as protection on your financed vehicle to enhance — not replace — your standard insurance coverage. This protection is often available at the time of signing at a dealership, but can be sold at a much higher premium.
If your vehicle is stolen or totaled in an accident, GAP Advantage will pay the difference between the insurance company settlement and the amount you still owe, up to 125% of the vehicle's market value. In addition:
GAP advantage will pay $1,000 toward the purchase of your next vehicle.

Includes a $500 deductible assistance per occurrence, including multi-vehicle protection. Maximum number of occurrences no more than 2 in a 12 month period.

GAP is designed for all drivers, whether you are financing a new or used vehicle! Automobiles, vans, light trucks, motorcycles, travel trailers, motor homes, golf carts, jet skis, and snowmobiles may be eligible.
Get an Auto Loan with American Heritage
These discounts are available for all members, regardless of whether or not they financed their vehicle through American Heritage. Still, if these membership perks sound good to you, consider getting your next auto loan with us, or refinance today! Visit our Auto Loans page to see the current rates, promotions, and to get started.
Looking for more benefits of an American Heritage membership? We've got you covered.