14 Affordable Valentine's Day Date Ideas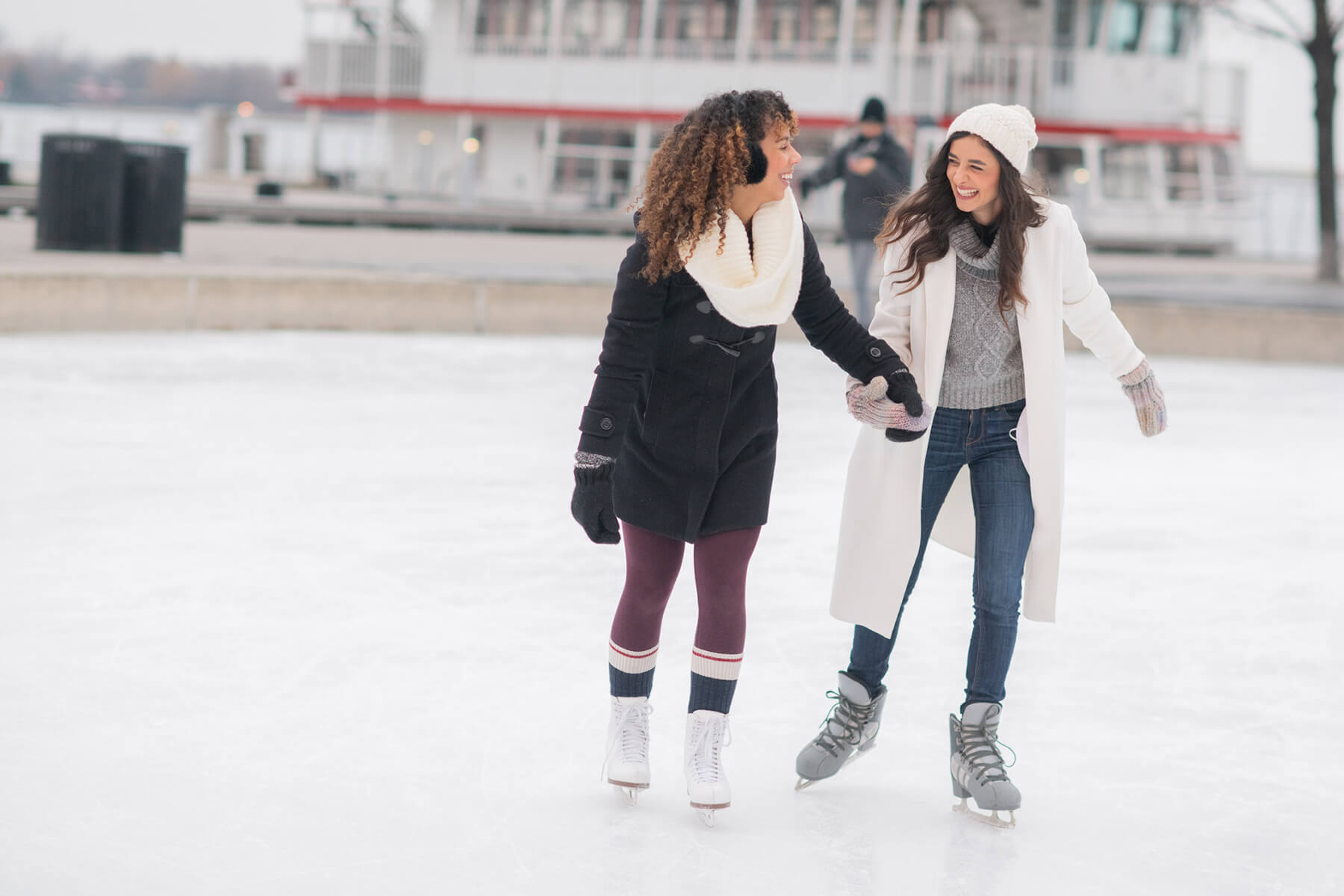 February 14 is Valentine's Day – the perfect opportunity to celebrate romance and spend quality time with your special someone. But the traditional trappings of the holiday – red roses, fancy restaurants, giant heart-shaped boxes of chocolate – can really add up. In fact, the average American spent over $160 on Valentine's Day last year. If you're looking for some fresh ideas that are easier on your wallet, read on!
1. Be Creative With a Virtual Paint and Sip Night

You don't need rare artistic talent – or a refined palate – to have fun painting a picture and drinking wine. There are a number of paint and sip studios in our area, but you don't need to leave your couch – or spend more than $30. Just find a basic acrylic paint set, a bargain bottle, and a free online tutorial.
2. Cozy Up at a Cat Café
If you're intent on getting out of the house for Valentine's Day but want to skip the nighttime crowds and inflated prices, head to one of our region's several cat cafés. You can enjoy a hot beverage and gourmet pastries while making a few new furry friends. Purrfection!
3. Cue Up a Classic Movie
If you have a streaming service, chances are you have access to a vast array of cinematic gems you've never seen. Golden-age romantic comedies that have been deemed "culturally, historically or aesthetically significant" include Trouble in Paradise (1932), Woman of the Year (1942), and Pillow Talk (1959). Pop some popcorn or craft a thematic signature cocktail – like a bourbon-based Trouble in Paradise.
4. Get Nostalgic at an Arcade
Play the games of your youth – whether you grew up with Skee-Ball, Space Invaders, or Dance Dance Revolution. It's a whole afternoon of fun for just a few handfuls of spare change.
5. Go Skating
No matter that you and your partner aren't exactly Salé and Pelletier out there on the ice. In fact, it's all the more fun if you have to cling to each other for support. Hot chocolate with those tiny marshmallows is essential aftercare.
6. Have an Indoor Picnic
Spread a blanket out on the living room floor – or better still, build a pillow fort with romantic lighting – and enjoy a spread of your favorite finger foods. Want something a little swankier than Cheetos? Try Medjool dates stuffed with goat cheese and wrapped in bacon. Yum.
7. Head Out on a Sunrise Hike
Making plans for the crack of dawn in the middle of February isn't for the faint of heart – but then again, neither is love. Just make sure to bundle up and bring a big thermos of coffee to share.
8. Indulge in a DIY Spa Night
This is a strictly BYOB – Bring Your Own Bathrobe – affair. Stream some tranquil waterfall sounds, light a scented candle, slice up a cucumber, and give each other massages. Having your feet wrapped in steaming-hot towels never fails to feel decadent, and it's free when you do it at home.
9. Make Each Other Old-School Valentines
Construction paper, scissors, and glue are all you need to hearken back to simpler times and tell your crush how you feel. If you're at a loss for words, get some inspiration from this collection of classic and contemporary love poems.
10. Plan a Romantic Treasure Hunt
This can be as simple or as expansive as you wish, taking you and your significant other all over the house or the city. Provide cutesy clues that allude to special memories or locations, like where you two first kissed. Leave letters at each spot that can be rearranged to spell out a secret message.
11. Recreate Your First Date
What did you eat? What music was playing? What shirt did you have on? The more details you can recall and duplicate, the more you and your sweetheart can revel in the shared memories of the moments that brought you together.
12. Take a Virtual Cooking Class
Learning a new skill can be rewarding – especially if it results in a scrumptious treat for two. Depending on your budget, you've got a range of options, from live Zoom classes taught by chefs around the world to free reruns of Julia Child (even learning how to poach an egg Julia's way can be a revelation).
13. Tour a Local Brewery or Winery
The proliferation of craft brewers, distillers, and vintners across our communities in recent years means that more adults can now enjoy the ultimate field trip experience – potent potables plus cool machines and other fascinating behind-the-scenes discoveries.
14. Build a Better Budget
Need help tracking your expenses and planning for the future? Here at American Heritage, we're committed to helping all our members achieve their financial goals. Spend the night discovering The Learning Center, your comprehensive financial education platform, with guided online learning, virtual and in-person seminars, and free financial counseling. Check it out today!