Ask the Experts: Careers and Employee Benefits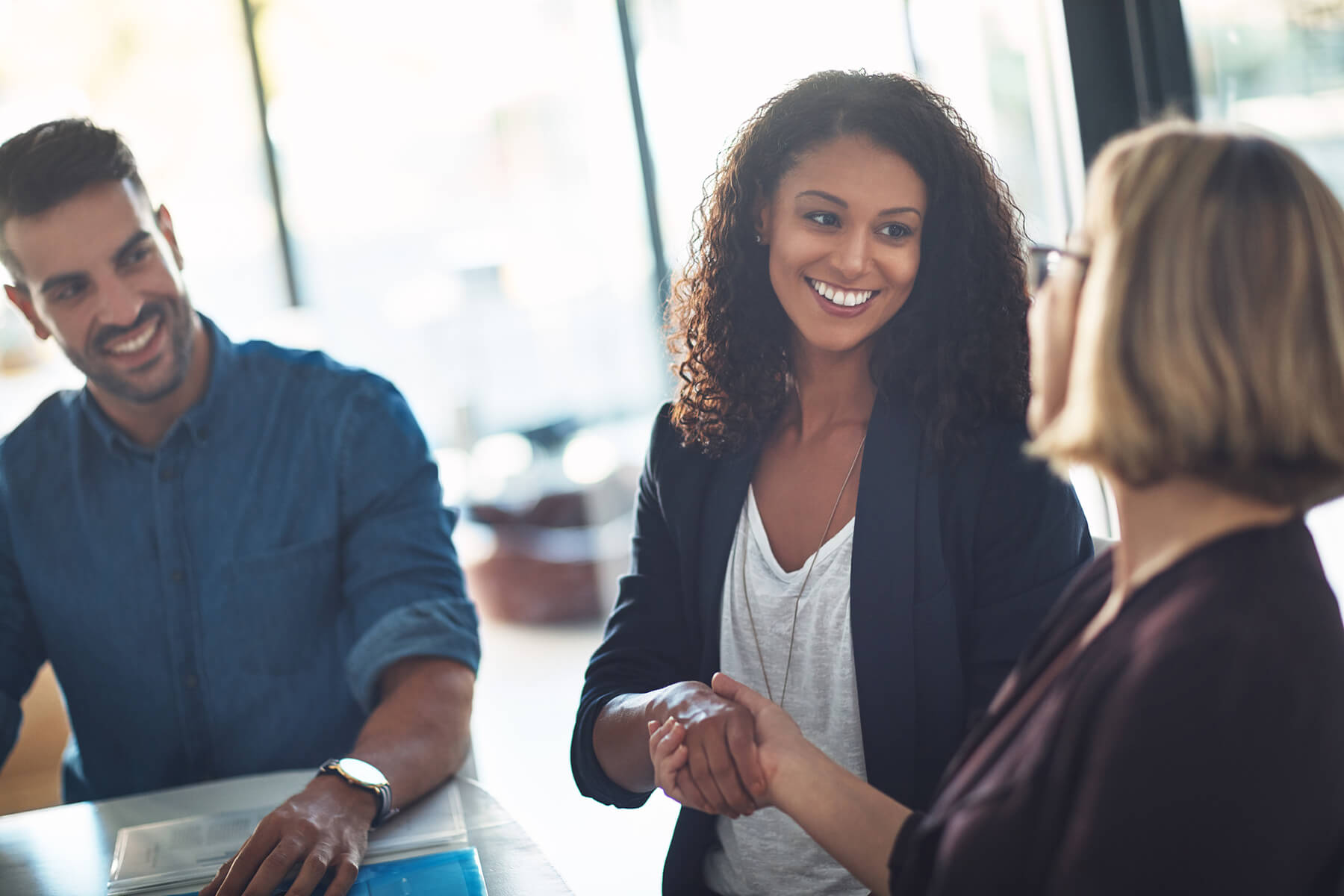 In this series, we take a look at the inner workings of the Credit Union and meet some of the champions who help our members in every facet of their financial lives. This month, we met up with expert Kristine Belser, who brings her diverse human resource management experience and ideas to the associates at American Heritage.
Kristine Belser
Senior Vice President of Human Resources
Has been with American Heritage since March 2021
Kristine has spent her career in a variety of organizations. She started her career in the early 1990s in manufacturing for the R&D division of FMC Corporation, a chemical products manufacturer. She then spent many years in progressive human resources management roles in healthcare prior to joining American Heritage. As a generalist, Kristine has done everything from recruiting and compensation to performance management, employee relations, organizational development, HR operations, training, employment law, and more. Kristine completed her undergrad in Business at Rosemont college and her MBA at LaSalle University. She completed much of her MBA during evening coursework, juggling working and raising young children. As a result, Kristine is a major proponent of continuing education in adulthood.
Between getting her Bachelor's and MBA, she became certified in the field of Human Resources, by both the Human Resources Certification Institute (HRCI) and the Society for Human Resource Management (SHRM). Kristine has been involved with SHRM and its Affiliates since 2005, having held various Board leadership roles, including President of the local SEPA SHRM chapter. She remains an active member of SHRM National, having been invited to join the SHRM Executive Network. Kristine was one of select panel of SHRM Members to participate in 2013 to help develop the question-and-answer items for the official SHRM certification exam.

How can someone make the most of their career?
Making the most of your career involves research about what you want to do. Investigate what your ideal career entails and whether it fits you. The most important things you can do to make the most of your career are A) learn everything that you can and B) find a mentor. Network with individuals in the same industry and field, who have done it and are doing it. No matter if your mentor is good or bad, there are lessons to be learned from them. There is also "access" and "opportunities" to be gained from mentors as well, including shadowing.
As for how to build the mentor relationship: there may be formal programs within your school or organization, but most relationships occur organically or naturally. Find folks who share similar interests, whether it be through joining a network or association in the field of your interest or attending meetings, functions, or events.
You may also find someone external, perhaps a friend or someone you know. Don't be afraid to ask for a few minutes of their time to answer questions. Ask to have lunch and spend five minutes to get answers to your questions. The more you develop the relationship, the more it will build. Most people enjoy sharing what they love about their careers and would love the opportunity to help someone realize their potential.
You don't want to force relationships. Mentorship must be a good fit. Put yourself out there. People want to talk.
What makes a candidate stand out? Resumes? Interview?
Beyond having the requisite skillset, someone who stands out is someone who has confidence and the ability to tell a story – especially in an interview – that can connect themselves to the job available. Whether that means connecting their skills to the job or connecting their values to the company, a strong dialogue shows what they can bring to the table.
Do you have any advice for someone who is just starting their career?
When starting your career, learn as much as you can and know the expectations of your organization. Know what it involves from you and know if you are willing and want to do it. What commitments are you willing to give to this career?
When you are still a student or just beginning a career, research as much as possible. Research the average salary, type of work, and how the industry works. Think about what it means to be in that world: the hours you would keep, the type of structure, the environment, and the risks.
Start building your education and certifications around it and know the timeframe for professional growth. Join clubs in school and speak to guidance or career counselors.
Why is retirement planning so important?
What do you want to be doing in your retirement and how will that be funded? Kristine has not met many people who want to be working (at least not full-time) in their golden years. Financial planning and being prepared for when you're not working is extremely critical, especially when young, as you have more time to save.
To accomplish this, retirement benefits are essential. Whether you want to pay off debt in your retirement years or have enough of a cushion to live comfortably, you need to be planning financially. At American Heritage, we can help with those goals directly with the Investment & Retirement Center and with our 401k retirement savings options.
What is the difference between being a good fit for a role versus a good fit for company culture?
Your fit for the role is your skillset or ability to do the job. Your fit for the organization is whether you share the same underlying core values and mission. You may not agree with every policy or process, but if you come from the same place, the same foundation, in terms of values, you will be able to contribute much more, and the organization will appreciate you in return.
Everyone comes from different cultures and backgrounds, but in the end we all share the similar values, such as family, charity, community.
What should a potential employee or applicant look for when job searching?
Ask yourself, "What am I looking for?"
Seek to understand the company's expectations so you're not surprised when you get there. For example, if you don't ask about the hours or starting salary, and later realize it doesn't meet your needs, then you've exhausted your time.
Be confident in your own expectations and compare that to what is being offered. Ask about hours, type of work, type of customers, salary and bonuses, childcare, insurance, and more to get the full picture. As a candidate, you are entitled to do this research.
Right now, it is a candidate-driven market, and more companies are paying attention to individual candidate needs as opposed to a one-size fits all approach. Now, individual candidates may not define things that are important them the same way, which is why it's important to ask. Each candidate has unique expectations and perceptions of a career as well as life balance.
Benefits, for example, may be different for different people, and these needs can change depending upon where you are in the phases of your life. American Heritage has options to suit your needs and you can fluctuate between benefit options with open enrollment as your phase of life or medical conditions change.
What should you do if you get rejected for a position?
1. Try, try again. Don't get discouraged and continue seeking roles – sometimes rejection is simply the company or the interviewer, and not about you, the candidate.
2. Always try to get feedback. A lot of people are hesitant to give feedback, but you should at least ask. Some things you want to know are, "What was I lacking that another candidate brought to the table?" "What can I improve upon?" "What could I have said or done differently in the interview?"
3. Review or prepare your interview with an unbiased party. Talk through your interview questions and answers and get someone to give you feedback.
The reason for rejection could be something simple as someone else having one more credential or maybe they smiled when they walked through the door.
Lastly, be honest with yourself. Just because you may have worked in a similar field before doesn't mean you're qualified. Be able to ask yourself tough questions like, "Was I really qualified for that role?" "Did I really answer the interviewer's questions in a way that would make them hire me?"
Be careful to look at what you do and understand what value that has. Introspection is key.
What should a new employee do in their first 3 months? 6 months? One year?
For the first three to six months, aim to be a sponge. No matter what your previous experience is, you need to soak up as much as you can in the beginning. You need that time to understand philosophically what the company, department, or division is trying to accomplish. You aren't going to be able to contribute unless you know what's needed from you. Of course, don't expect to always be doing the same things as you did before.
In the first six months to a year, start applying that knowledge that you gained. See how you can combine the knowledge and skills you gained in this time with what you already had. This is where you will start making bigger contributions.
How would you describe the employee culture at American Heritage?
Kristine has thought a lot about American Heritage's culture since she's been here because it is instantly ingrained. When you can feel and embrace a culture that strongly, that's part of what defines the culture. She would describe the environment as warm, supportive, family-oriented, and extremely collaborative. Associates work with each other and help each other to develop ideas and initiatives. Another way she would describe the culture is fun, community driven, charitable, and member-focused. The organization participates in so many activities and events both internally and externally. There is never a dull day.
Ultimately, she feels that the culture inside reflects the external member culture: community involvement, charity, and people helping people. How we give to our associates is like how we give to our members. Family embodies community embodies collaboration, and this is applied throughout the entire credit union and credit union service organizations (CUSOs.)
What workplace or employee factors keep American Heritage's employees engaged?
Making sure that people are having fun and collaborating promotes engagement. The result of interactive programs is a benefit, as associates remember and enjoy it. Our community and company events make us different. We even maintain connection with individuals working remotely.
What philosophies does American Heritage use regarding employee wellness?
Health and wellness go hand-in-hand with a satisfied associate. Like in the psychological theory Maslow's Hierarchy of Needs, we must satisfy basic needs like safety and security before we can get to higher concepts like self-actualization. Our wellness programs include programs like Take the Stairs Day, weight management support, free flu shots, biometrics screenings, and more. These efforts encompass the value we place on employee health. In addition to that, our PTO package speaks volumes about how we feel about making sure employees take appropriate time off and breaks to disconnect from work. We offer an employee assistance plan to provide another resource for employee well-being.
Kristine is proud of the progress of the Diversity Equity & Inclusion efforts at the credit union and looks forward to facilitating future events. Besides creating a council and committee, as well as a strategic plan to guide our future efforts, American Heritage also hosts a series of activities and events each month to celebrate and create awareness around different cultures and backgrounds. The success of the program is measured not only through the engagement and participation of associates, but also its value is expressed through the culture. More directly, we have measured its value through our minority representation. In the last year, we've increased our minority representation in the credit union by 7%.
What makes working for American Heritage different?
Kristine felt a connection immediately with her coworkers and staff. The support that everyone so willingly gave was incredible and felt, to her, like a family. One thing that stood out to her was how the CEO meets everyone in orientation. At most companies, associates don't all get to know their CEO personally. However, at American Heritage, every single new employee gets to know the CEO, providing a unique experience.
If you would like to become the newest associate at American Heritage Credit Union, please visit our Careers page to view our current available positions and explore possibilities!