Things to Do in the Philly Area this Fall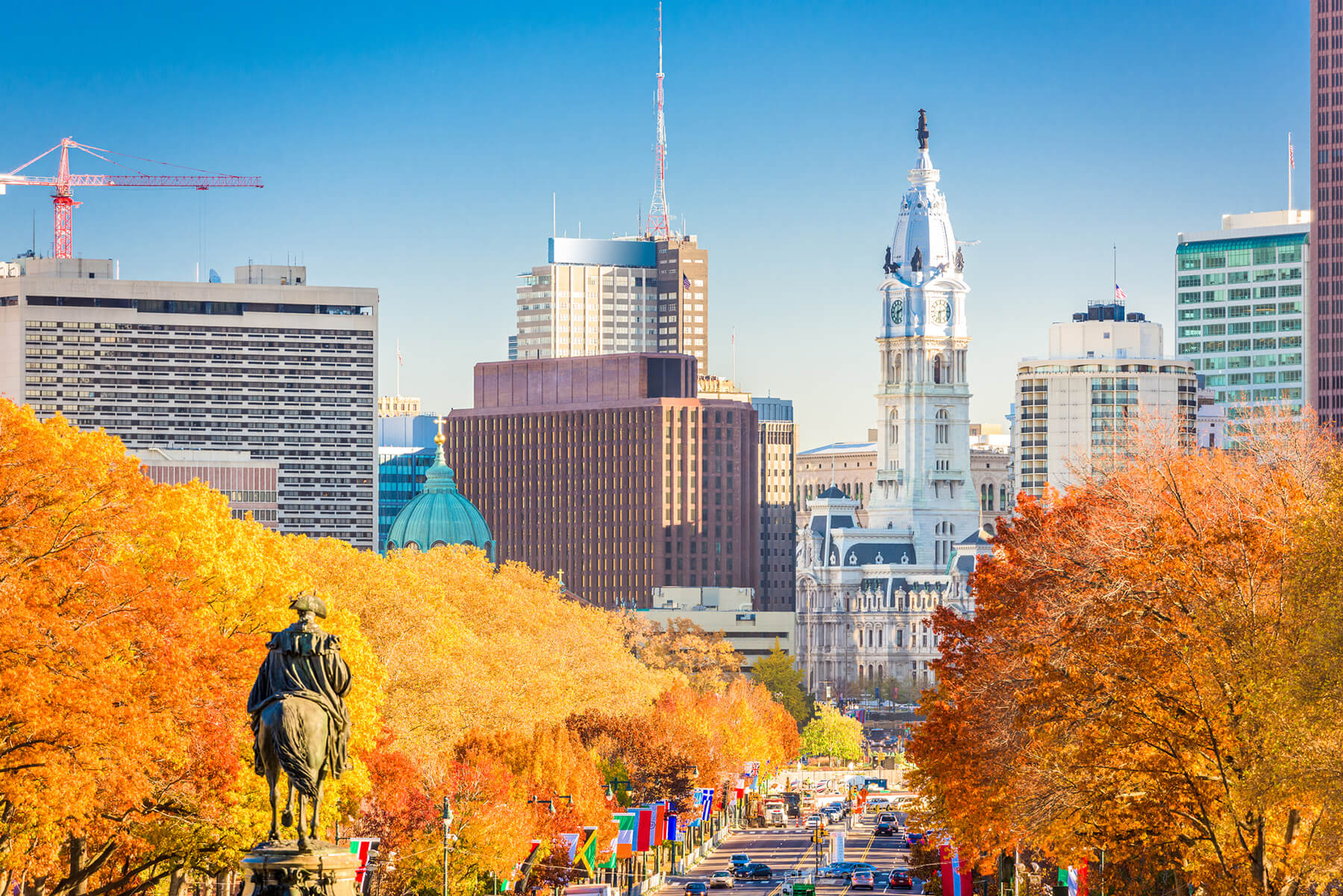 From September 22nd through December 21st, it is officially fall! Make up for lost time this autumn by partaking in the season's best outdoor activities, festivals, and events.
Many events have reopened with new features after taking the last year to adapt to new safety requirements or controlled crowds. Be sure to visit the website of anything that catches your eye to purchase tickets in advance or secure your timeslot.
There are activities for everyone, so continue reading to find your perfect autumn adventure.
For nature lovers:
Longwood Gardens, located in Chester County, is known for its beautiful seasonal foliage and specialized events. Make sure to visit the following fall festivities before the Gardens transition into the holiday season:
Festival of Fountains (through September 26, 2021)
Autumn's Colors (October 2 – November 14, 2021)
Chrysanthemum Festival (October 16 – November 14, 2021)
The Garden Railway at Morris Arboretum (through October 11, 2021) is included with admission to the garden. Enjoy the model trains as they explore loops, bridges, and tunnels across a quarter-mile track. The display uses entirely natural materials, like bark, seeds, stones, and dried flowers to create the perfect miniature landscape.
A local area classic, Peddler's Village in Bucks County offers an ideal fall experience with its Scarecrows in the Village scarecrow competition. Through October 30, 2021, visitors can view over 100 scarecrows and vote for their favorite. While you're there, enjoy other fall-themed workshops, live entertainment, and delicious specials.
If you can't get enough of the fall harvest theme, Shady Brook Farm's Fall Fest provides fun for the whole family in the form of pumpkin, apple, and sunflower picking. Through October 31, 2021, take your friends and loved ones for some bonfires, food, and wagon rides through scenic farmland.
For entertainment-seekers:
The fifth-annual Philly Music Fest takes place October 6-10, 2021, where a diverse group of Philadelphia-based bands in a range of genres perform at five local venues.
Celebrate Hispanic Heritage Month and experience some of the city's finest cuisine with Dine Latino Restaurant Week from October 11-15, 2021. This restaurant week is an initiative from the Greater Philadelphia Hispanic Chamber of Commerce to support Latino-owned restaurants affected by the pandemic. Visit their website for a list of participating restaurants and more details.
Philadelphia Open Studio Tours (POST) is an annual tradition where artists and community spaces open for free to the public to make these spaces more accessible. Each day in mid-to-late October, a different part of the city opens its doors, so check POST's schedule to see when your local workshops and galleries are participating, virtually or in-person.
The Philadelphia Film Festival hosts its 11-day event to showcase independent and foreign films. The festival, which is celebrating its 30th year, showcases over 100 films, ranging from short films, feature-length, animated, and more in venues around the city. From October 20-31, 2021, take some time to relax and watch something new!
For sports fans:
American Heritage partners with professional Philadelphia sports teams like the Phillies, Flyers, and 76ers to bring you exclusive member experiences! Tickets purchased through American Heritage may come with special perks in addition to their discounted price, so make sure to get yours before they're all gone.
Looking for more sports this fall? Check out the Philadelphia Eagles or Philadelphia Union websites and get your game on.
Soccer lovers can also check out the Philadelphia Soccer 2026 Pitch at the Independence Visitor Center, where families can participate in interactive challenges and add their support for the city to host future matches. This event ends October 31, 2021, so make sure to pledge your support to bring more soccer to the City of Brotherly Love!
If you'd like to get involved, join the Blue Cross Broad Street Run held on October 10, 2021. This annual 10-mile course runs from North Philadelphia to the Philadelphia Navy Yard and highlights many of the city's most famous landmarks along the way. Spectators can line the streets on either side to cheer on the runners.