Ask the Experts: The Kids-N-Hope Foundation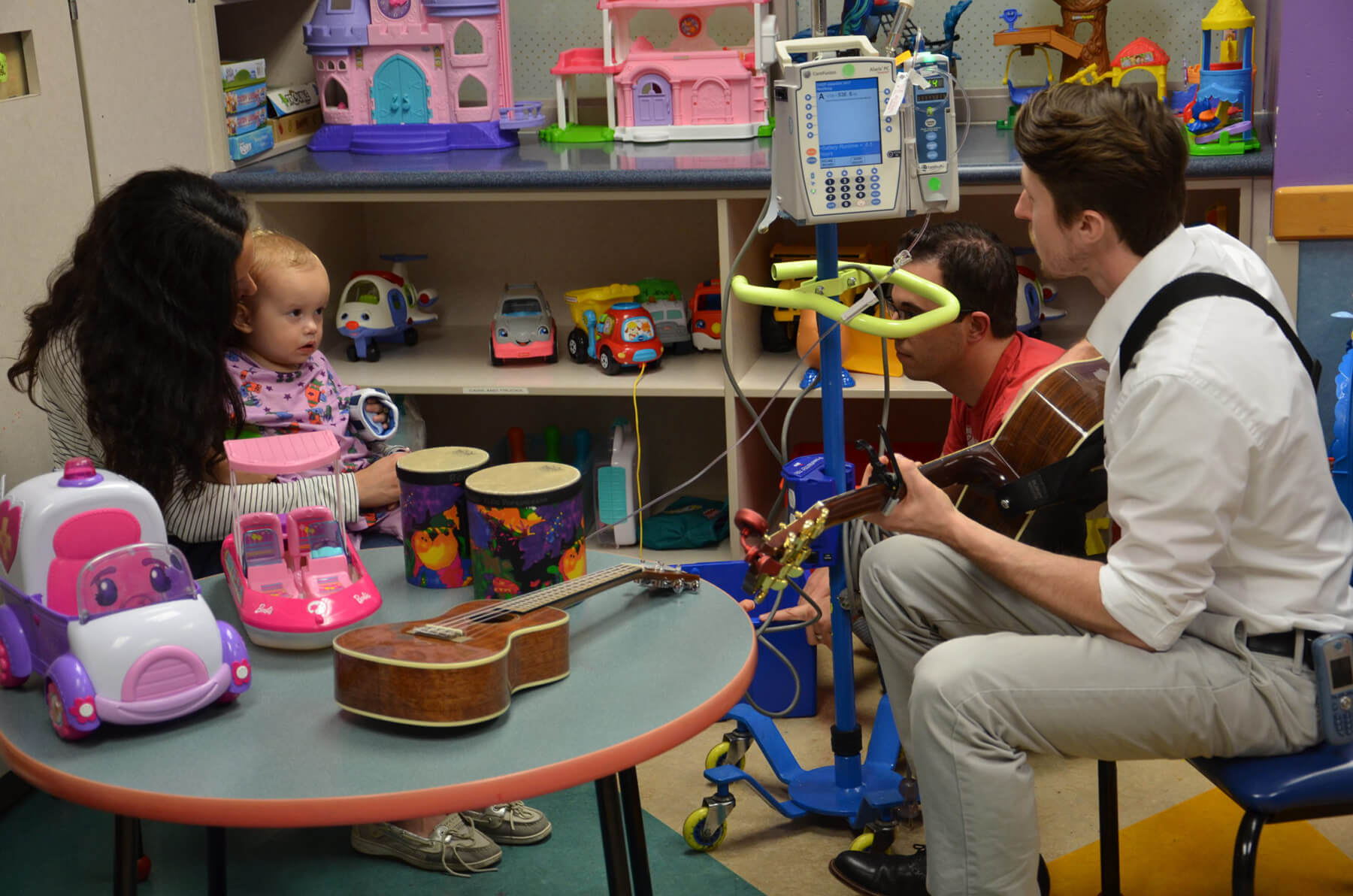 In this new series, we take a look at the inner workings of the Credit Union and meet some of the champions who help our members in every facet of their financial lives. This month, we met up with experts Dorian Smith and Gina Pelbano, two leaders of the Kids-N-Hope Foundation's success, responsible for the creation and facilitation of fundraising events.
Dorian Smith
Senior Vice President of Business Development
Has been with American Heritage for over 20 years

Dorian has been a part of the American Heritage family for more than 20 years, serving in various capacities including member, advisory board member, supervisory committee, board member, and employee since June 2016. In addition to his duties as SVP of Business Development, he was also appointed Executive Director of the Kids-N-Hope Foundation, and the organization has raised $1.2M since 2016.


Gina Pelbano

Coordinator of Community Outreach and Kids-N-Hope

Has been with American Heritage for 5 years

Gina spends her time split between the Kids-N-Hope Foundation and doing community outreach. Her primary duties include planning events including the bikeathon, car show, Member Appreciation Day, craft show, anniversary concert, Golf Classic, involvement with the Kids-N-Hope Board of Directors, Young Professionals Board of Directors, and everything in between.
What is the history of the Kids-N-Hope Foundation?
In 1996, American Heritage Credit Union became the first credit union in the country to form its own charitable organization when it began the Kids-N-Hope Foundation. After American Heritage President and CEO Bruce Foulke visited the Children's Seashore House of the Children's Hospital of Philadelphia, he was inspired to help the program and was instrumental in the Credit Union's efforts to establish the Kids-N-Hope Foundation to support the hospital's needs. The first ray of hope that the Kids-N-Hope Foundation bestowed upon the Children's Hospital of Philadelphia was a Music Therapy Program.
What is your favorite part of working with Kids-N-Hope?
Gina Pelbano has always had a passion for planning, specifically event planning, and likes to coordinate. While there is a lot involved in making sure everything goes smoothly, seeing the success of the event is her favorite part. The goals for Kids-N-Hope align with her personal goals, where she does similar fundraising events with family and friends.
Dorian Smith says, "I enjoy working to ensure that the mission of the Kids-N-Hope Foundation is fulfilled, providing music therapy for children. My favorite part is organizing and executing our fundraising events. Our large annual events include our car show, Gelatin Olympics, and Golf Classic." His career over the past 25 years has focused on relationship building, fundraising, and business development and he finds it a pleasure to support the Kids-N-Hope Foundation.
What challenges has the Kids-N-Hope Foundation faced in the last year?
One of the most difficult parts of the pandemic was raising funds for the Children's Hospital of Philadelphia and other local hospitals, as in-person events make up a large percentage of donations. The $350,000 goal was created based upon expected fundraising from events, new American Heritage account contributions, employee contributions, event tickets, and others throughout the year. Due to the pandemic and canceling events, the team reduced their goal to $256,000 dollars.
Events including Member Appreciation Day, the Car Show, the Craft Show, Gelatin Olympics, and Grand Illumination were either canceled or modified. In their place there needed to be new events that were virtual and safe. Fortunately, the Virtual Walk, bikeathon, and magic show were huge success. Thanks to the team's adaptability and appealing new events, the Kids-N-Hope Foundation ended hitting its original $350,000 goal. A special thanks goes out to sponsors donated a little more to help the Foundation during such challenging times.

What new events have been created?
When everything shut down and transitioned to working from home, the team had to research different fundraising concepts. Gina had been familiar with virtual walks from other charity events she had participated in, which led to the Walkathon, 25 Miles in My Shoes. Dorian came up with the Labor of Love Virtual Ride or Stride event for Labor Day. Other events, like the magic show hosted by John Dorenbos, came through connections like the NFL Alumni Association, a Workplace Partner.
For the 25th anniversary year of the Kids-N-Hope Foundation, all events are going to tie in to the big celebration! Check out the Kids-N-Hope Foundation's upcoming events!
Who does the Kids-N-Hope Foundation support?
The Kids-N-Hope Foundation raised $350,000 in 2020 and contributed $265,000 to support the music therapy program at Children's Hospital of Philadelphia. The Kids-N-Hope Foundation also provides support for the following organizations: Doylestown Health Foundation, Grand View Health Foundation, Jefferson Health Northeast Foundation, Philadelphia Ronald McDonald House, St. Mary Medical Center Foundation, Lower Bucks Hospital, Providence Center, KenCrest, Lutheran Settlement House, CORA Services, Catholic Community Services, Carson Valley, Public Health Management Corp, and Special People in the Northeast (SPIN).
For the following questions, Dorian Smith, Senior Vice President of Business Development provided his personal insight:
Where do you see the Foundation in the next 10 years/at the 35th anniversary?
"The foundation will continue to grow over the next 10 years, and we will eclipse the $4 Million dollar milestone before 2031. I envision expanding our reach to support many other hospitals and non-profit organizations through music therapy."
How did it feel to reach the $2 million donation milestone?
"$2 million dollars is a huge achievement, and I was very proud to be a part of that. As a small foundation, that is a serious accomplishment that many never reach, and I was thrilled to contribute to the success of the foundation."
What do charity organizations like Kids-N-Hope do for the community, and what role do they play in our healthcare ecosystem?
"Organizations like the Kids-N-Hope Foundation exist to support organizations with providing added services to help children transition through some of the worst situations in their lives. These sponsored services are provided to children and families at no cost and the mental benefit is priceless."
How can people support the Kids-N-Hope Foundation?

Cash Gift:
Are you interested in partnering with us as we work to provide funding to support children's health and life services? Donate now!
Or you may mail donations to:
Kids-N-Hope Foundation
2060 Red Lion Road
Philadelphia, PA 19115
Amazon Smile:
Amazon will donate a percentage of the price of your eligible smile.amazon.com purchases to the charity of your choice at no cost to you. Click here to log in to Amazon and support Kids-N-Hope — and remember to always start shopping at smile.amazon.com.
On the Amazon App:
1. Open the Amazon app on your phone
2. Select the main menu (=) & tap on "AmazonSmile" within Programs & Features
3. Select "Kids N Hope Foundation Inc" as your charity
4. Follow the on-screen instructions to activate AmazonSmile in the mobile app
In Kind Gift:
In Kind donations are appreciated for events that are held to raise money for the Kids-N-Hope Foundation.
If you would like to donate a new item or service for our events, please call 215-969-2938 or email KidsNHope@AMHFCU.org.
Memorials and Honorariums:
Would you like to support us in memory of a loved one or in honor of a special occasion? Please include the family contact name and address (for memorials) or the individuals name and address (for honorary gifts). We'll notify the family or individual of your gift, but we won't reveal the amount.
Matching Gifts:
Many companies encourage employees to make charitable contributions by matching their donations for a designated amount. Ask your Human Resources Department if your company offers this generous benefit.

A Penny a Purchase:
For every purchase made with an American Heritage credit or debit card, we will donate $0.01. With our 300,000 members, these transactions add up and translate to a lot of donations to the Kids-N-Hope Foundation.
Follow the Kids-N-Hope Foundation!
Website | Facebook | Instagram | YouTube | LinkedIn