What the Second Stimulus Package Means for Americans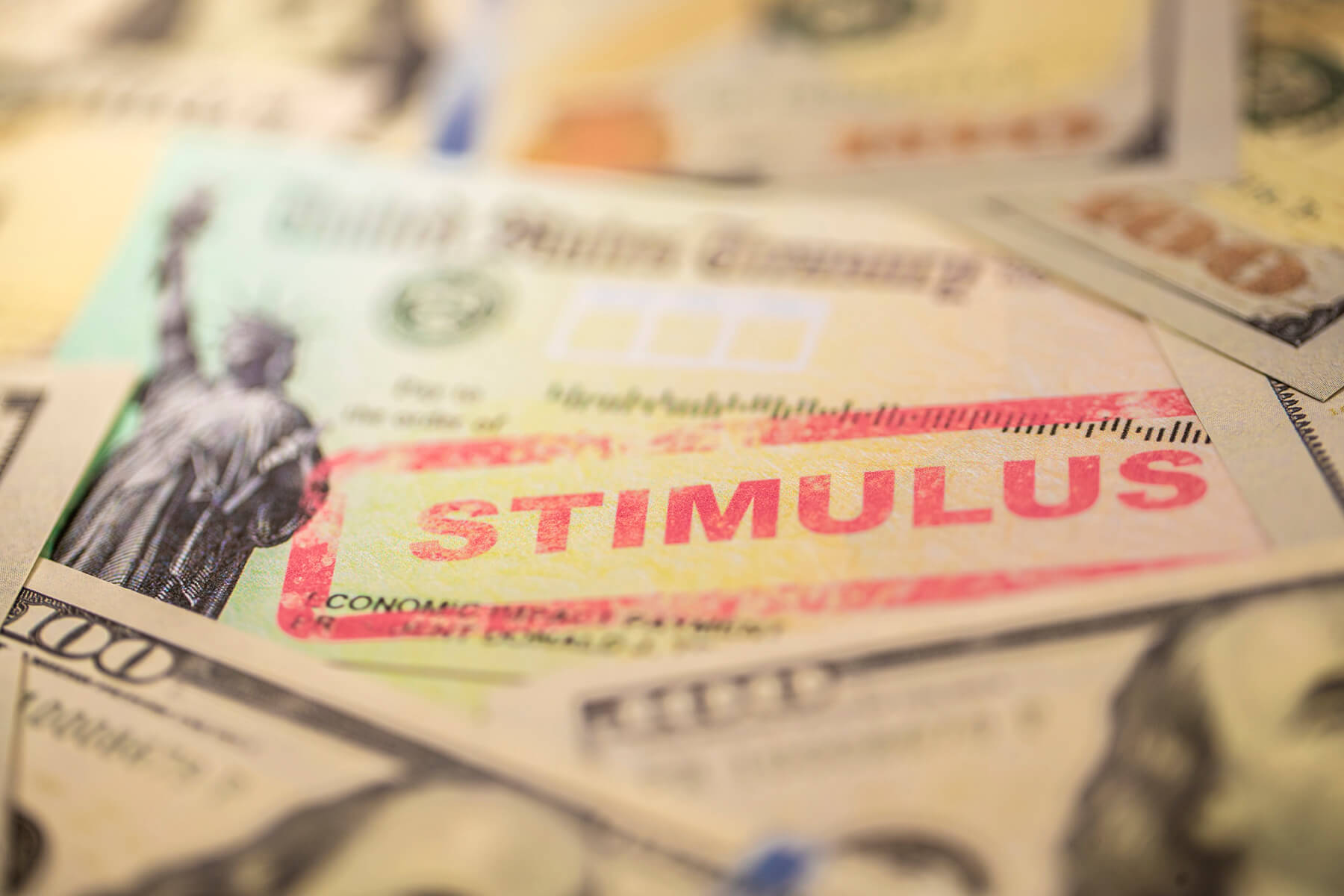 For nearly ten months, Americans have been feeling the effects of a lockdown designed to slow the spread of COVID-19. Unfortunately, the livelihoods of many were impacted by these lockdowns as small businesses, hospitality, live entertainment, and other industries closed their doors. Payment Protection Program Loans and unemployment benefits helped shoulder some of the burden, but many Americans were and are still struggling.
On March 25, 2020, the Senate passed the first stimulus package, $2 trillion in aid designed to help citizens and businesses impacted by the crisis. The stimulus package included a $1,200 check for individuals making under $75,000 and an additional $500 per dependent child. Unemployment benefits were extended and bolstered to help support those who lost their jobs. For some workers, this roughly equaled a complete wage replacement.
After many months of talks, a new $908 billion coronavirus relief bill was passed by Congress on December 21, 2020. As it is currently reported, this new bill includes a smaller stimulus check of $600 per individual ($1,200 for married filing jointly) and an additional $600 per dependent child. The eligibility requirements are the same as the original relief bill, where individuals earning up to $75,000 and married couples earning up to $150,000 will receive the entire payment. The payment will be reduced by $5 for every $100 of income earned above these thresholds.

However, unlike the original CARES Act bill, payments will be phased out for single people earning over $87,000 or married couples earning over $174,000. March's bill phased out at over $99,000 for individuals and over $198,000 for couples.

The new bill contains $25 billion in rent relief and an eviction moratorium to the end of January, but this does not cover the total amount that Americans owe. 90% of these designated funds will be used on rent payments, arrears, utility bills, and other services on the local level. According to one Census Bureau survey, 9 million renters reported that they were behind on rent. Moody's Analytics, a risk management analysis group, estimates 12 million Americans will owe nearly $6,000 in utilities and back rent by the beginning of the new year.
For homeowners, the CARES Act mortgage forbearance program has been extended through January 31st. This program, as well as the foreclosure/eviction moratorium window, were originally set to expire on December 31st. Forbearance allows you to defer mortgage payments up to one year, so if you requested forbearance in March 2020 when it was announced, you may want to begin discussing post-forbearance options with your lender.
Many individuals and families are simply unable to prepare for prolonged situations like these. For specific information about how you can help or be helped during this time, please consult your local shelters, food banks, schools, small businesses, and other underrepresented communities. Personal financial education can also help guide future planning and decision-making as well.
American Heritage remains dedicated to those who are struggling from the effects of the coronavirus pandemic and lockdown. For the latest updates, please visit our COVID-19 response page.