What is a Home Equity Loan?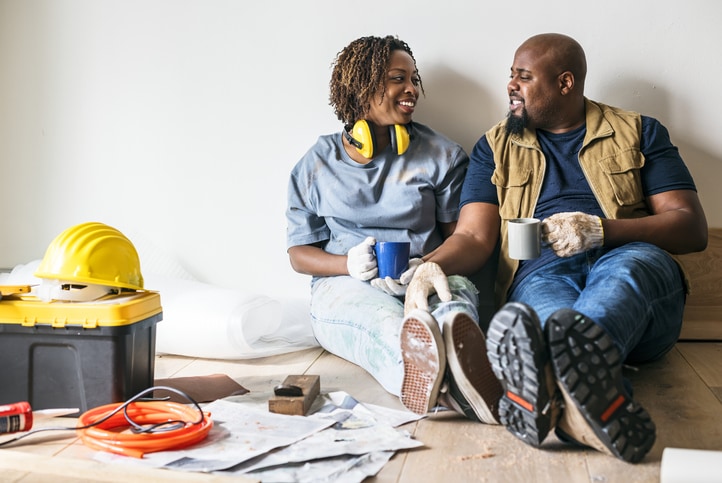 From home renovations to high interest debts, you may find yourself at a juncture where you're in need of cash. If you can relate and are a homeowner, the following options may be worth exploring as you weigh your financial decisions:
Home equity loan
Home equity line of credit (HELOC)
As part of a 2-part blog series, and in an effort to help our members better understand both options, our team is reviewing the differences between a home equity loan and a home equity line of credit—both of which are potential options for those wanting to borrow on their home's equity.
To get started, let's review the following brief overview that explains what is a home equity loan—including how to use it, the benefits, and how to a secure a home equity loan.
What is a Home Equity Loan?
A home equity loan, also commonly referred to as a second mortgage, is a loan that allows you to borrow from the equity you have invested in your home. As a refresher, "Your equity is the difference between how much your home is worth and how much you still owe on your mortgage" (Bankrate).
A home equity loan gives you a single lump sum of money you can use however you choose. For example, a home equity loan is perfect to pay off large bills like student loans, consolidate high-interest debts, or finance a big event like a wedding or dream vacation. Added bonus: You get a low fixed-rate and an affordable monthly payment that will never increase.
How Can I Use a Home Equity Loan?
Based on your needs and priorities, where you apply the funds from your home equity loan can vary. Below are some examples of how the money from home equity loan may be allocated:
Home Renovations
Student Loans
Pay of Credit Card Debt
It's important to note that while there are advantages of using a home equity loan (most notably the low interest rates), homeowners should be cautious, ask smart questions and weigh all options before securing a home equity loan.
For example, according to Bankrate, while a "home equity loan can be a good way to fund a college education because the interest rate might be lower than the rate on a student loan"—but be careful not to default on the home equity loan, because "defaulting on a student loan will only hurt your credit, but if you default on a home equity loan, you could lose your house."
What are the Benefits of a Home Equity Loan?
For borrowers, the benefits of a home equity loan can be broken into the following categories:
Low Interest Rates: Perhaps one of the best benefits of a home equity loan are the interest rates, which are most often at a fixed rate, meaning that the interest rate will not fluctuate. In addition, "home equity loans usually have lower interest rates than credit cards and other types of unsecured debt, because your home acts as collateral for the loan, meaning lenders take on less risk and are more willing to offer lower interest rates. (S. News)
Large Access to Cash: With a home equity loan, you are able to tap into the money that you have already invested in your home—an amount that can range depending on the amount and frequency of your monthly payments. With that said, it's important to remember that "the actual amount of the loan also depends on your income, credit history, and the market value of your home" (Federal Trade Commission).
How Do I Secure a Home Equity Loan?
Before you apply for a home equity loan, there are three things you should do: determine how much equity you have in your home, know your credit score, and "look at your debt-to-income ratio" (Bankrate). Below are examples of what is offered when it comes to a home equity loan from a financial institution like American Heritage Credit Union:
Loan amounts from $5,000 to $1,500,000
Terms up to 20 years
Borrow up to 95% of your home's value
Fixed monthly payments
If you're interested in learning more about securing a home equity loan or home equity line of credit, don't hesitate to apply today!