Get Your Money in Shape With These New Year's Resolutions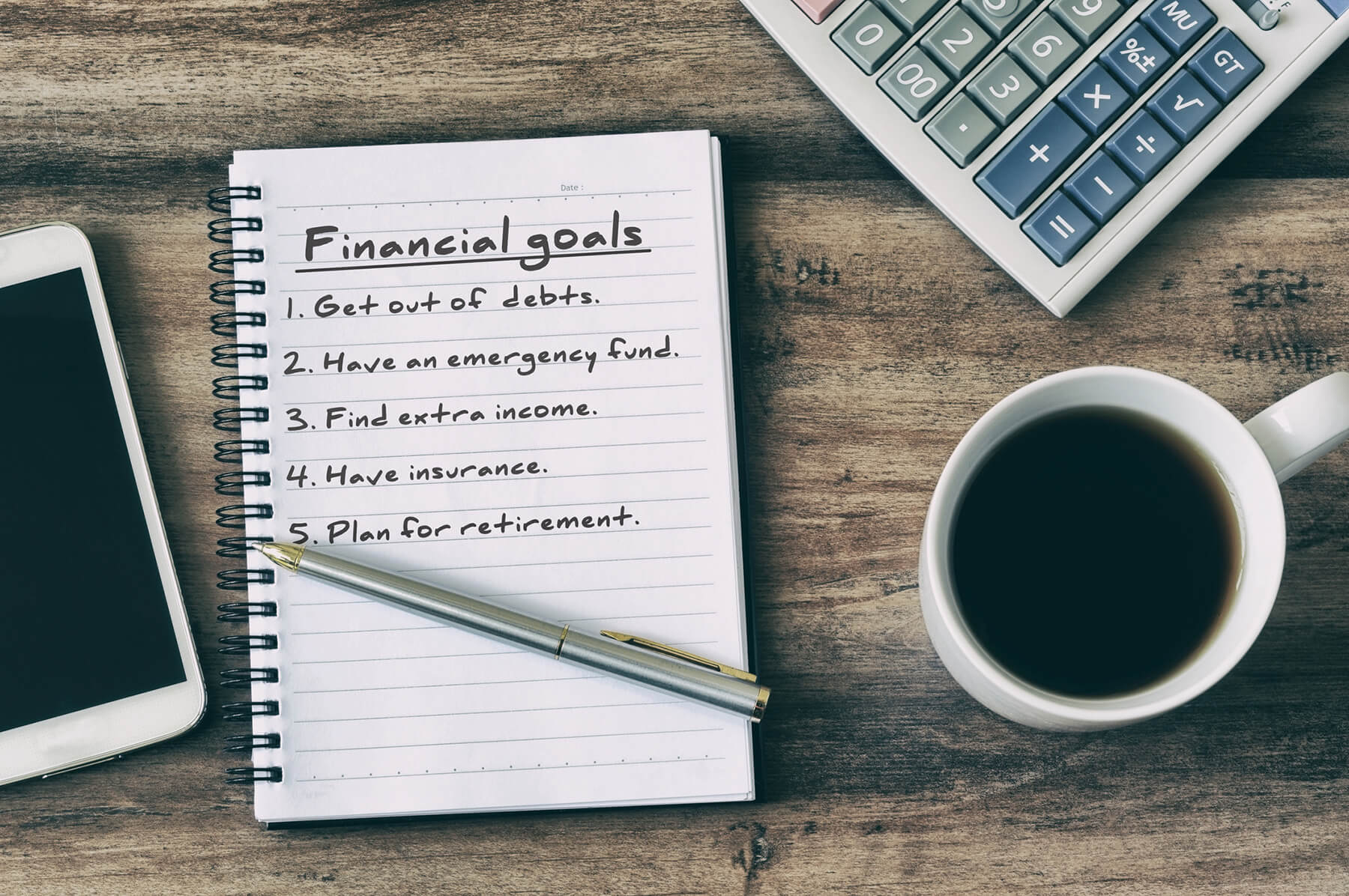 As we begin a new year, many of us will take some time for self-reflection and to form one or two New Year's resolutions. In many cases, these will involve financial goals.

Unfortunately, whether your resolution involves eating healthier or saving more money, it can be tough to keep it going past January. Often, that's because well-intentioned goals aren't followed up with a clear, realistic plan.

We want to help. Here are nine personal finance moves that could have a big impact on your financial wellness in the coming year – and suggestions to help keep your financial resolutions on track throughout the year.
1. Create Specific Money Goals
First things first. You need to be specific about what you want to accomplish. Some examples of goals are:
Reduce debt by 50%.
Save an extra $1,000.
Lower your monthly bills by $100.
Improve your credit score by 30 points.
Start maxing out your retirement plan contributions.
Everyone's situation is different, so you'll need to tailor your goals to your needs and finances.
2. Organize Your Bills
Take stock of all your monthly expenses like credit card bills, rent or mortgage bills, utilities, insurance, and subscription services. If you struggle with late payments (either due to cash flow issues or forgetfulness), set up automatic payments directly from your checking account, scheduling payments to coincide with your payday to ensure funds are available.
Taking a bird's-eye view of your recurring expenses is a great way to get a sense of areas where you can cut spending, such as by canceling an unneeded service or switching to a lower-priced service (such as a different level of insurance coverage or lower-tier streaming service).
3. Create a Budget
Too few people take the time to create a personal budget, which is simply a spending plan to help people live within their means and ensure they're setting aside money for savings. Fortunately, there are lots of timesaving tools that make the budgeting process easier. Here at American Heritage, we offer My Money Manager, a financial management tool within our Online Teller and mobile app that lets you track your accounts and spending, create expense categories, set savings goals, and more. You can also use third-party apps to create easy budgets that pull information directly from your accounts.
4. Make Saving Fun
One of the reasons that we fail to save is that we treat saving like a chore. Make it a game instead, such as by taking the 52-week money challenge. Commit to saving $1 the first week of the year and add a dollar to the total each week. On the last week of the year, you'll be setting aside $52, and you will have saved $1,378!
5. Consolidate Debt
Once you have a budget, try to set aside more money each month to pay off your credit cards and other high-interest debt. One way to control your high-interest debt is to consolidate it and pay it off at a lower rate. You can do this either through a credit card balance transfer to a low-interest card or by paying off balances with a fixed-rate personal loan. If you have sufficient home equity, a home equity loan or home equity line of credit could be a great way to consolidate high-interest debt and save money on interest.
6. Review Your Portfolio
Are your investments and retirement savings on track? See if it's time to make adjustments. If you're feeling overly exposed to stock market volatility, consider adding more stability to your portfolio by putting money into a low-risk Certificate or IRA Certificate. It may be a good idea to talk to a financial advisor for guidance to help you reach your long-term goals.
7. Keep Your Finances Secure
Identity theft is on the rise. To protect yourself, take the time to set up online and mobile tools that help keep your accounts secure. At American Heritage, members can set up eAlerts to get real-time messages about their account activity, and they can use Card Controls to manage and help protect their debit card right through our Online Teller.
8. Automate Everything
We often fail to save money and pay bills because we get distracted, forget due dates, or convince ourselves that we already paid. One way to avoid these issues is to automate your bill payment as much as possible. You can usually do this through your vendor or by using Bill Payer when using Online Teller on your computer. You can also set up automatic transfers from checking to savings – helping you save each month without having to think about it.
9. Get More From Your Financial Institution
If you have accounts and loans at multiple financial institutions, you're not alone. But the hassle of traveling to multiple branches or logging in to different online banking platforms is completely avoidable if you can find a financial partner with all the financial products you need.
Here at American Heritage, our team works hard to provide everything our members need, all under one roof – from competitive accounts to low-rate loans, credit cards, and a full array of other financial solutions for each stage of life. So if you're looking for more from your financial partner, get to know us a little better in 2021.