Scams to Be Aware of for Holiday 2020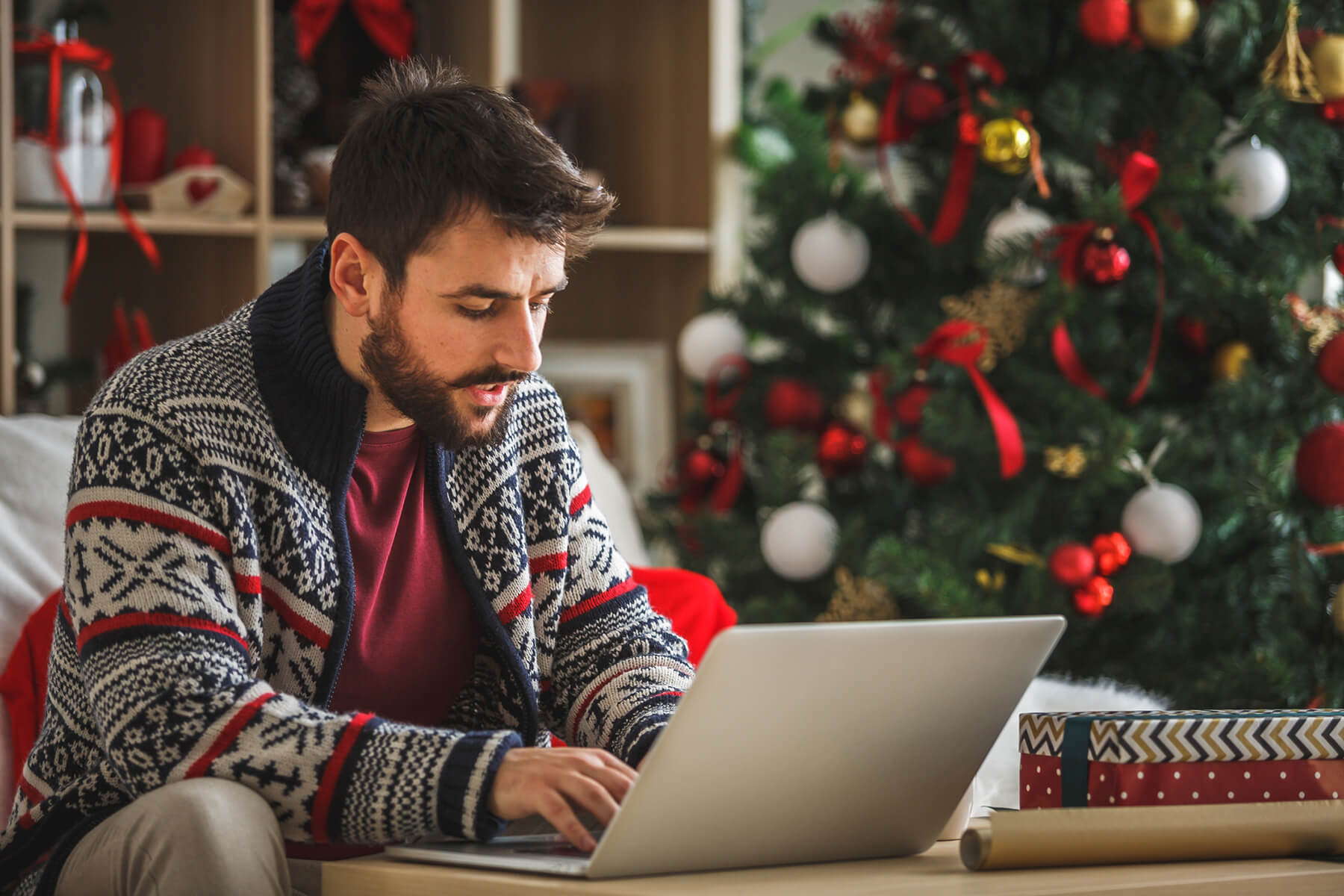 'Tis the season to be careful. Amidst the holiday deals, package deliveries, and charity donations, danger lurks. No one wants to ruin their holiday cheer with a headache and a disputed credit card charge, but a little caution goes a long way. Due to current world circumstances, many are choosing to do the bulk of their shopping online this year. While avoiding the crowd can keep you safe in one way, you still need to protect yourself on the web. Here are some common scams you can expect to see this holiday:
Copycat Delivery Notifications
With the prevalence of online shopping, orders from various websites may be making their way to you at all different times and dates. Most carriers like FedEx or UPS provide optional email or SMS message delivery alerts that track your package. However, scammers can imitate this format and send phishing texts that appear to be totally legitimate tracking information. By including a link that requests personal login details, these fake notifications can steal the information provided and use it to log into your other accounts. To avoid this happening to you, be aware of which delivery notifications you've signed up for and delete any suspicious messages you receive. Your package will still arrive without these notifications.
Fake Refunds
Similar to the delivery notification scam, you may receive messages or emails from senders posing as PayPal, Amazon, or other big companies that millions use. The message will say that you have funds waiting to be claimed because of a refund, price mismatch, or other mistake on the company's part, and that you need to click a link or confirm credit card information to receive your payment. If you ever receive one of these messages and are unsure of its authenticity, don't click or respond. Instead, call the company that appears to be sending the message and speak with a live employee.
Coupon Codes
Many retailers advertise official holiday coupon codes on their homepages or via email sign-up, but to save even more, users turn to search engines. Searching a store's name and "coupon code" brings up hundreds of aggregate sites claiming to have $10 or even 50% off codes. Though some of these codes may be legitimate, these websites bury the codes under multiple clicks, and the results of this range from annoying to dangerous. Some sites use fake codes to drive traffic and collect ad revenue while a user is on the site. Others may list affiliate links which, while not harmful to the user, generate stealthy profit for the site. Finally, some sites may include virus links or other malicious code behind a "Click for Coupon" button.
Scalped Electronics or Prank Listings
When consumers are desperate to get that hot holiday item, they sometimes turn to resellers that post these products at a high markup. What's worse, some scammers will create purposefully misleading listings that only include a photo or empty box. When buying any item from a peer-to-peer selling platform, make sure to verify that the item is 100% correctly listed. For in-person exchanges, meet in a well-lit public area to ensure the transaction goes according to plan.
Free Products or Giveaway Scams
One of the most classic scams in the book starts with, "Congratulations, you've won!" You likely receive a dozen of these each week into your spam inbox, with misspellings or from contests you know you've never entered. Keep track of any contests or giveaways you enter, when and how the winner will be contacted, and who is running the contest. Similar to these fake giveaways are too-good-to-be-true deals that promise free electronics or other expensive luxury items for little to no perceived cost. Winning feels good, and these scammers capitalize on that emotion to trick users. Tricks include providing personal information, clicking a risky link, or worst of all – sending "shipping costs" to the contest runner to receive your prize.
Virtual Holiday Cards
It's not unusual to hear from bygone relatives and acquaintances this time of year, especially through holiday cards. Virtual e-Cards are a quick and free way for people to send humorous season's greetings to large groups and are typically seen as harmless fun. Unfortunately, cyber criminals take advantage of this and send malicious email attachments or viruses disguised as one of these emails. This tactic is also known to occur in the workplace, so be extra careful of any unexpected or strange activity entering your inbox.
Fraudulent Charities
Criminals prey on the generosity of others around the holidays. When making donations, vet each organization thoroughly and look at personal pages or crowdfunding links with a discerning eye. If you aren't sure about the charity's validity or even the reliability of their payment portal, go with your gut. There are plenty of known, trustworthy charities for a wide range of causes that you can donate to stress-free.
Other Ways to Stay Safe Online
One of the easiest ways to protect yourself is by being aware of what enters your email inbox. Follow these simple rules for email safety for best results:
Don't open email attachments that you aren't expecting
Don't open, reply, or forward suspicious emails
Don't click links that lead to unknown sites
Don't provide personal or financial information over email
Don't share passwords
Don't mass-forward emails
Lastly, follow the FTC's guide for avoiding and reporting scams to make the web a safer place.