6 Ways to Make the Most of Your Retirement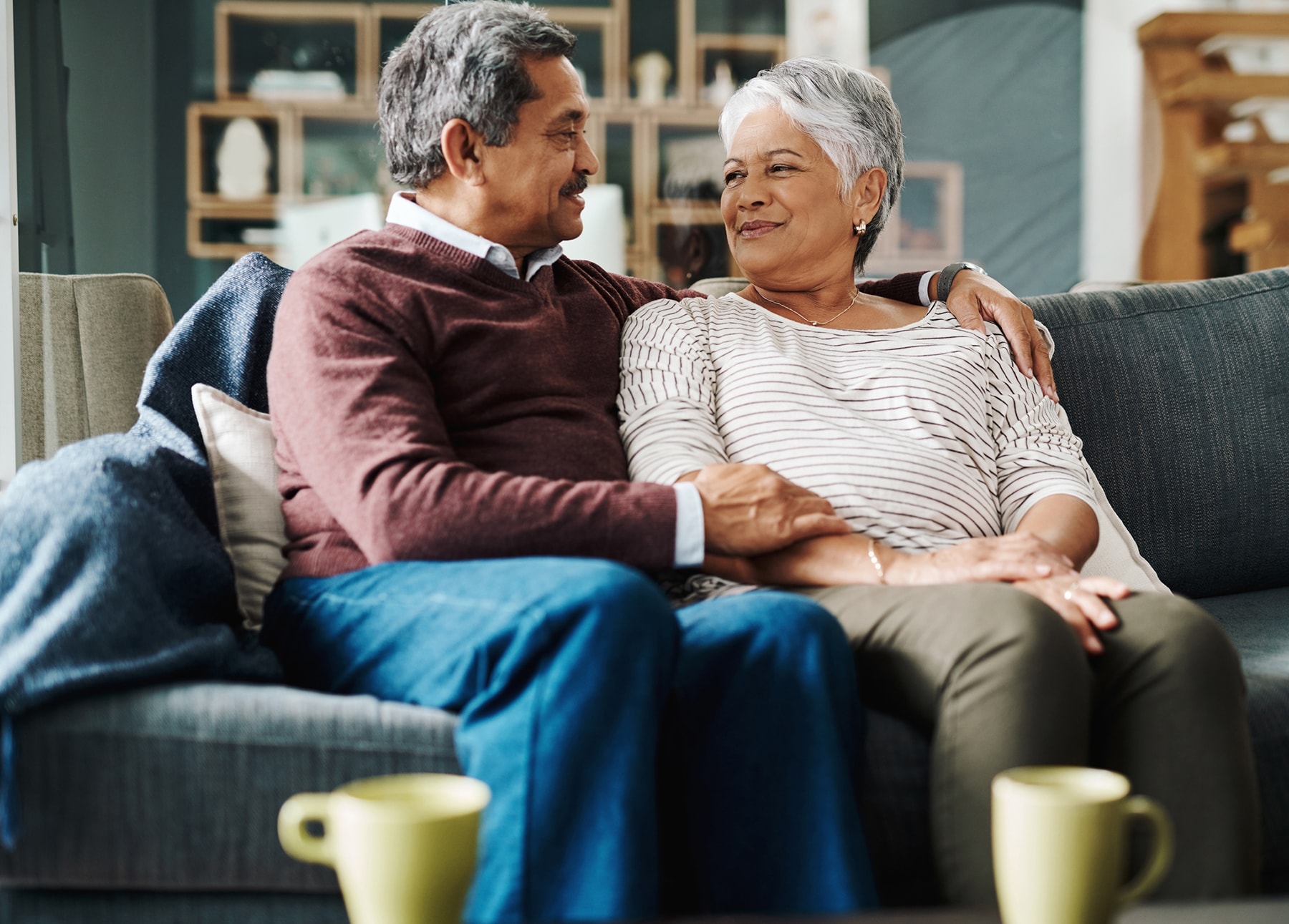 You want to enjoy your retirement. You've earned it! So, the last thing you want to do is worry about your finances. If you're recently retired or soon will be, you want to make sure your money will last, especially during these uncertain times. Here are six keys to saving money and simplifying your finances in retirement.
1. Create a Retirement Budget
Create a retirement budget plan that's tailored to the realities of retirement and changing financial circumstances.
Income
Unlike before, when your job was likely your sole source of income, your retirement may be funded through a combination of income sources, such as Social Security benefits, retirement plan distributions, withdrawals from savings, or wages from a part-time job. To make the most of this income and support a comfortable lifestyle, it's important to understand how much income you should expect and plan around the timing for payments and/or withdrawals, taking into account the required minimum distributions (RMDs) for IRAs or 401(k)s.
Expenses
There are four primary expenses to consider when creating a monthly retirement budget.
Essential spending: Food, clothing, housing, utilities, transportation, cell phone plans, and healthcare.
Nonessential monthly expenses: Monthly bills such as cable TV, gym memberships, or other subscriptions.
Required non-monthly expenses: Annual or irregular expenses such as property taxes, insurance premiums, auto registration, car repairs, out-of-pocket medical expenses, etc. For the purposes of your budget, you may want to break these down into monthly payments.
Entertainment and travel: Nonessential expenses like these add greatly to your quality of life, but you'll want to determine in advance how much you can afford each month.
Take advantage of online tools to review your finances, determine your monthly expenses, and create a realistic budget that aligns with your income.
2. Downsize Your Home
For many homeowners in retirement, having a large house isn't the blessing it once was. Large properties require a lot of upkeep and may be harder to navigate than someplace cozier. In retirement, many people choose to sell their family home and downsize to a smaller residence and more affordable neighborhood. If the home you sell is worth more than the one you buy, you can pocket the difference, and your ongoing savings on utility bills, maintenance costs, and property taxes can add greatly to your long-term savings.
Looking to downsize to a smaller home? Our local team at First Heritage Realty Alliance is ready to help. Learn how our homebuying and financing options can make your retirement move extra rewarding.
3. Simplify & Secure Your Finances
Here are some ways to make managing your finances faster, easier, and safer, so you can focus on enjoying your retirement.
Pay Bills Online
Paying bills used to be a hassle. But with Online Bill Payer from American Heritage, you can save time and postage by paying monthly bills online from your American Heritage account. Best of all, you can schedule payments in advance or set up automatic bill payments to ensure your bills are paid on time every month.
Plus, new Bill Payer users will receive $10 for paying 5 bills totaling at least $75 using the service!*
Use Direct Deposit
If you receive Social Security or a pension, have these funds deposited directly to your account. Doing this will ensure that your money arrives faster and will keep it safe from loss or theft.
Stay Secure
Scams and fraud are increasingly common, and many of these crimes target people in retirement. Be proactive about protecting your finances by learning ways to guard against fraud and identity theft. It's a good idea to monitor your accounts for unfamiliar transactions. American Heritage members can sign up for eAlerts through Online Teller for real-time account updates via text or email.
Simplify Your Banking Relationships
Do you have multiple accounts at different financial institutions? Consider consolidating your banking at one trusted financial institution. This makes it easier to monitor and manage all your accounts in one place, and you'll know where to turn for new financial needs.
Safeguard Your Nest Egg
Here at American Heritage, we offer lots of great ways for members in retirement to safeguard their savings, including competitive, federally insured Certificates and IRA Certificates that let you earn great dividends while protecting your money from stock market volatility.
4. Consolidate Debt
No one wants to enter retirement with a lot of high-interest debt left to pay off. If you have high-interest, unsecured loan or credit card debt, look into options for consolidating this debt into one loan or transferring credit card balances to a lower-rate card. See if debt consolidation is right for you.
5. Cut Costs
Based on your assessment of your monthly expenses when making a budget (see #1), see if there are any opportunities to lower your monthly spending, such as:
Ordering out less and cooking more low-cost recipes at home.
Reviewing your current insurance policies to make sure you're not paying for too much coverage.
Upgrading to more energy-efficient appliances to help lower your gas and electric bills.
Changing your cell phone or cable service to a lower-cost plan or canceling subscriptions or services you don't need.
6. Work with a Trusted Advisor
As you enter retirement, juggling different investment accounts and financial priorities can get complicated. The experienced financial advisors at American Heritage's Investment & Retirement Center (IRC) are here to help with your planning and retirement needs.