4 Ways to Keep Your Savings Protected & Growing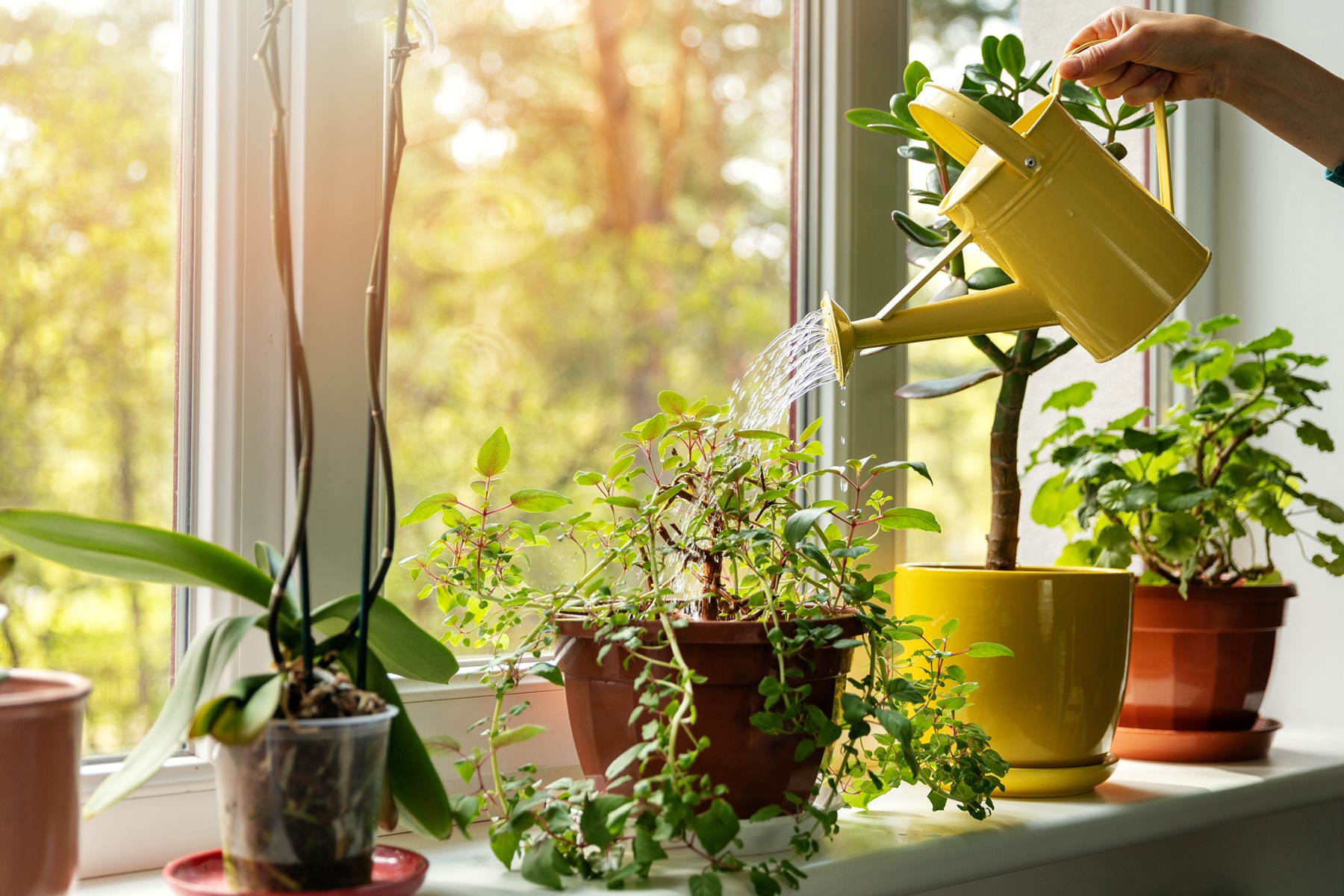 You've worked hard to build up your savings. So you want to make sure they're protected – and steadily growing – during today's economic uncertainty. But right now, it may seem harder to grow your savings, especially when you want to avoid the risks that come with a volatile stock market.
Keeping your funds protected in a federally insured financial institution is a smart way to avoid market risk. And, with the right account, you can still earn a great rate. Here's how.
CHOOSING THE RIGHT ACCOUNT
You have a lot more options than just a standard savings account. To find the account that's right for you, consider:
How much you've saved so far
What you're saving for – such as emergency needs, the down payment on a home, or your retirement
Whether you'll need easy access to your cash
When considering an account, look at its annual percentage yield (APY), which is the amount of compound interest it pays in a year, as well as limitations that affect access to funds. Also, see if there are requirements or restrictions that affect your ability to earn a high APY or avoid a monthly fee.
ACCOUNTS THAT PAY HIGHER DIVIDENDS
If you're looking for a high-interest savings account, here are some options that may earn significantly more than a traditional savings account while providing the same level of protection.
Money Market Accounts (MMAs)
A money market account can help you earn a higher rate while giving you the flexibility to withdraw funds as needed.
APY: Higher than most regular savings accounts. Here at American Heritage, our money market options have tiered rates that help you earn more with higher balances.
Access to funds: Like traditional savings accounts, money market accounts make it easier to access your cash with no penalty. By law, most savings and money market accounts have a limit of six electronic withdrawals (such as account transfers) per month. If you need to access funds frequently, it's best to rely on a checking account.
Requirements or restrictions: Money market accounts usually require a minimum balance, such as $2,000, to avoid a monthly fee. Also, you'll need to keep higher balances to earn the best rates.
MMAs aren't ideal for people who are just starting to save. But if you already have thousands of dollars in savings, they offer a great way to earn higher dividends.
High-Yield Savings Accounts
Looking for easy access and a higher yield? This may be the account for you.
APY: Higher than many money market accounts.
Access to funds: This will depend on the account. Here at American Heritage, our High-Yield Savings Account lets you earn a special rate but still make one penalty-free withdrawal per month.*
Requirements or restrictions: Most high-yield options require you to maintain a minimum balance to earn the best rate or avoid a monthly fee.
Certificates
A certificate is the credit union equivalent of a bank certificate of deposit (or CD). This option lets you earn a higher rate when you commit to holding your funds in the account for a set length of time (the term may be as short as a few months or as long as 5+ years).
APY: The longer your term, the more you'll typically earn. Most certificates lock in your rate for the entire term, so you can count on steady earnings.
Access to funds: Traditional certificates require you to leave your entire deposit in the certificate until it matures.
Requirements or restrictions: A penalty usually applies if you withdraw funds before the term is up. Also, if you'd like to keep your money growing, you can leave the funds in the certificate and it will automatically renew with a new term (based on the guidelines of your financial institution).
If you're comfortable setting your money aside for a while, your patience will be rewarded with higher dividends. And unlike other high-yield accounts, you may not need a high starting balance. Here at American Heritage, you can open one of our certificates with just $500.
IRA Certificates
Another option is an IRA certificate, which offers the benefits of a regular certificate along with the potential tax advantages of a Traditional or Roth IRA. It's a low-risk alternative to other investment options that will keep your nest egg protected as you approach retirement.
KEEP YOUR MONEY CLOSE
Your local credit union is a great place to grow your savings. Why? Because credit unions like American Heritage are member-owned and not-for-profit, which gives us the freedom to pay highly competitive rates on a variety of accounts.
Like at a bank, your deposits are federally insured. But unlike many large national banks, American Heritage keeps your deposits close to home. When you save with us, you help support the prosperity of our community through loans to local families and businesses.
Compare our many savings options to see what's right for you and open your account online. And, if you have any questions, our team is happy to help.
---
*Annual Percentage Yield (APY): APY for balances $10,000 and greater. Maximum deposit amount $1,000,000. Limit one High Yield Savings Account per member. $10,000 minimum opening deposit. $10 monthly service fee is waived if the daily balance is $10,000 or more. Account holder may withdraw funds once per monthly statement cycle via check, transfer or withdrawal, $25 fee for each additional withdrawal per statement cycle. Fees may reduce earnings. Rates and fees accurate as of 3/27/2020 and are subject to change.