Should You Refinance Your Home? Consider These 4 Factors.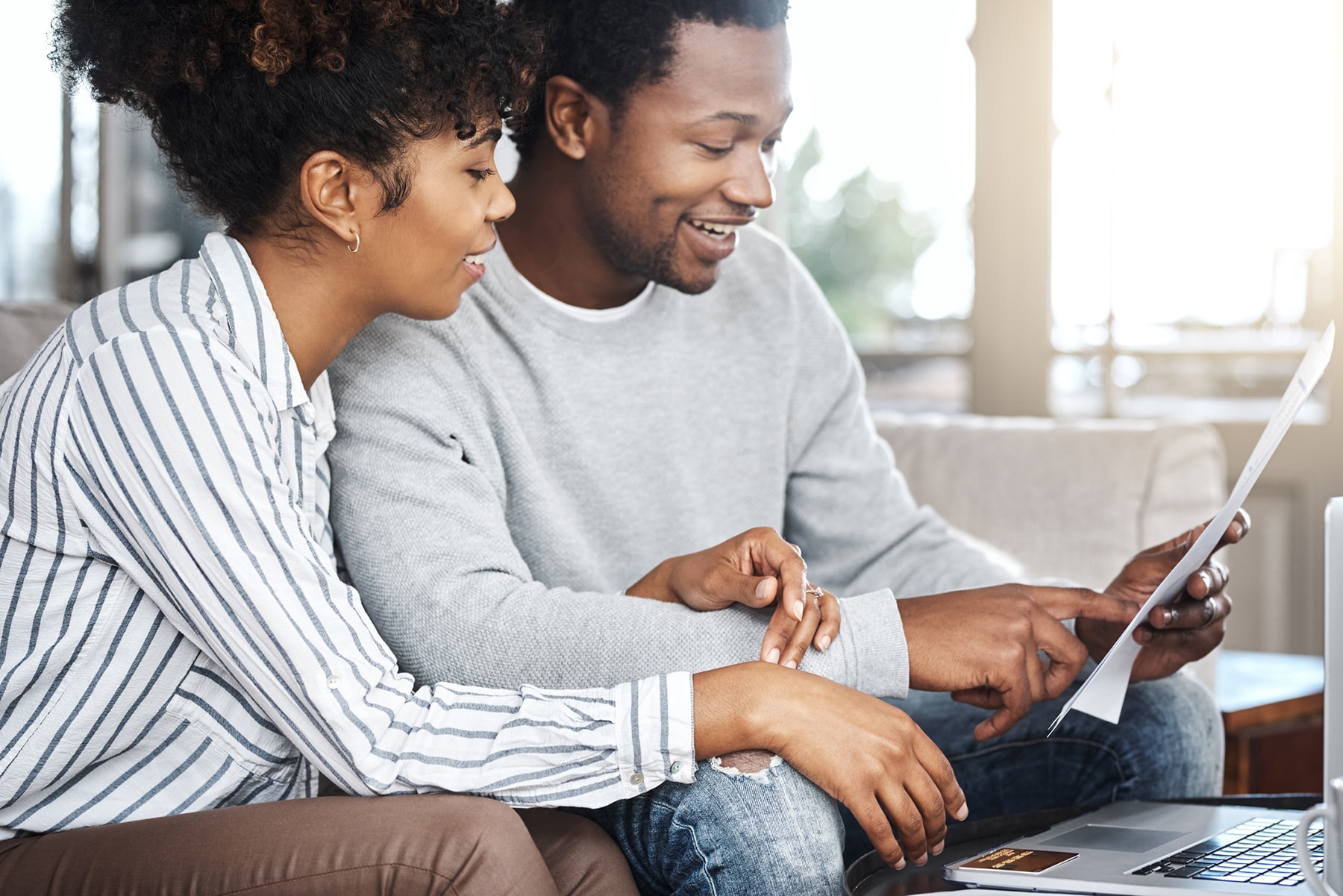 05.07.20
Right now, you're probably looking for ways to boost your financial security, such as by lowering your bills or building up your savings. You're not alone. Many homeowners are doing exactly that by refinancing their home to take advantage of today's low mortgage rates.

To see if refinancing is right for you, it's important to understand why people choose to refinance and what makes someone a good candidate for a refinance mortgage. Ask yourself the following questions:
1. HOW CAN I BENEFIT FROM REFINANCING?
Mortgage refinancing is a process that allows homeowners to pay off their current mortgage with a new loan, which can help them switch to an interest rate, term, and other features that better fit their finances and goals.
Lower Your Monthly Mortgage Payment
Your ability to lower your mortgage expenses depends on a variety of factors. You may be able to save money if any of these factors applies to you:
You got your mortgage at a time when interest rates were higher.
Your finances and credit have improved since you got your mortgage.
You have an adjustable-rate mortgage and your initial fixed-rate period is coming to an end.
You have a shorter mortgage term (such as 15 years, rather than 30).
You bought your home with down payment below 20% and are paying for private mortgage insurance (PMI).
Refinancing to a rate that's lower – even if it's only by a fraction of a percentage point – could help you save thousands over the life of your loan. And a big rate reduction could significantly lower your monthly payment, freeing up more of your cash for other needs.

If you currently have an adjustable-rate mortgage (ARM), switching to a fixed-rate loan could keep your interest payments low. And some homeowners also choose to extend their repayment term, which helps them pay less each month (though they may pay more money in interest over time).
Own Your Home Sooner
Refinancing can also help you own your home sooner by switching to a shorter term. While your monthly payments will be higher – because you're paying off the same amount of principal in fewer payments – this option could lower your overall mortgage interest by thousands of dollars.
For those who can afford higher payments, it's a good option, especially if you're nearing retirement. Owning your home free and clear is a great way to reduce your expenses in retirement.
2. AM I A GOOD CANDIDATE FOR REFINANCING?
To see if you can benefit from refinancing, consider these factors:
Home Equity
Your equity is how much of the mortgage you've already paid off (the percentage of the home's value that you already "own"). Refinancing is best for people who've been paying off their mortgage for a while and have substantial equity, such as 20% or more.
PMI
The cost of private mortgage insurance can inflate your payments, which is why some homeowners use refinancing to remove their PMI requirement. This additional insurance is typically required for conventional mortgages when the borrower has less than 20% equity in their home. If home prices in your neighborhood have gone up quickly, your increased home value may push your equity over that 20% threshold – allowing you to remove the PMI requirement when you refinance.
Also, if you have a government-backed mortgage such as an FHA loan, refinancing to a conventional mortgage could let you remove the extra expense of mortgage insurance.
Credit & Finances
Your credit score and income influence how low your rate is. If your finances have improved since you bought your home, you may qualify for a lower mortgage rate.
Not sure what your credit score is? American Heritage members can check their FICO® Score for free through online banking, and you can take these steps to improve your credit score.
Long-Term Plans
A mortgage refinance may come with upfront costs as high as a few thousand dollars. If you're planning to stay in your home long-term, the savings from a lower-rate refinance mortgage should help you recoup your out-of-pocket expenses. However, if you're planning to sell your home in the next few years, or are close to paying off your place, you may not save money through refinancing.
3. DO I NEED ACCESS TO CASH?
If you need additional funds, cash-out refinancing may be an option. If you qualify, this lets you pay off your current mortgage with a new loan that's larger than your outstanding mortgage balance.
You can then use the extra funds to pay off high-interest debt, invest in home renovations, or just about anything else. While this increases the amount you owe on your mortgage, the interest rate on a cash-out refinance is typically much lower than for other forms of financing, such as unsecured loans or credit cards.
4. WHERE CAN I FIND THE BEST MORTGAGE REFINANCE RATES?
One of the best options for mortgage refinancing is your local credit union. As a not-for-profit financial cooperative, American Heritage passes along much of our earnings directly to members in the form of lower rates and other money-saving benefits. Plus, our local mortgage team helps make your refinancing process a breeze.
Plus, for a limited time, if you are simply looking to lower your payment on your existing mortgage, you can refinance it through American Heritage and pay No Closing Costs*! Our No Closing Cost offer includes fixed rates as low as 3.375% APR** for a 10-year fixed mortgage and 3.99% APR** for a 30-year fixed mortgage. These rates and the No Closing Cost offer are valid for applications received by May 31, 2020, so apply today!
See our low mortgage refinance rates and apply online, or call our mortgage team with any questions.
---
*The No Closing Cost Mortgage Refinance offer applies to loans with a completed application date between January 1, 2020 through May 31, 2020. We reserve the right to modify this offer without prior notice. The following No Closing Cost Interest Rates and payment samples are based on a $200,000 conventional loan and a $510,400 jumbo loan, a 95% Loan-to-Value, a minimum 660 or better FICO score, and a Debt-to-Income ratio no higher than 45% - 30-year conventional 3.99% ($954 monthly payment); 20-year conventional 3.75% ($1,186 monthly payment); 15-year conventional 3.50% ($1,430 monthly payment); 10-year conventional 3.375% ($1,966.03 monthly payment); 30-year jumbo 4.125% ($2,474 monthly payment); 15-year jumbo 3.75% ($3,712 monthly payment). If you do not meet the stated criteria, other mortgage refinance programs may be available to you. Mortgage loan approvals are subject to credit approval and program guidelines. Not all loan programs are available in all states for all loan amounts. Each tax situation is unique, consult a tax and/or legal advisor for advice and information concerning your particular situation. Your rates may vary based on LTV, credit scores or loan amount. Loan rates are posted daily at AmericanHeritageCU.org and subject to change without prior notice. The mortgage loan payment obligations will be greater if taxes, homeowners insurance, or private mortgage insurance are included. The No Closing Cost Mortgage Refinance option: a) the borrower pays no closing costs, however taxes may need to be escrowed and property insurance is required; b) there is no cash out available; c) offer is only available for primary and secondary residences and does not include rental or investment properties. Choosing an origination fee option will increase the final APR. Other restrictions may apply, please contact an American Heritage Credit Union lender at 215-969-0777 for details. This credit union is federally insured by NCUA. Equal Housing Lender. Membership Eligibility Required.
**Annual Percentage Rate. Mortgages rates for investment properties are higher. Please Contact a Mortgage Representative at 215-969-2823 for the interest rates and fees for investment properties and for loans less than $50,000 or more than $453,100.