Prepare Your Car for Winter in 10 Steps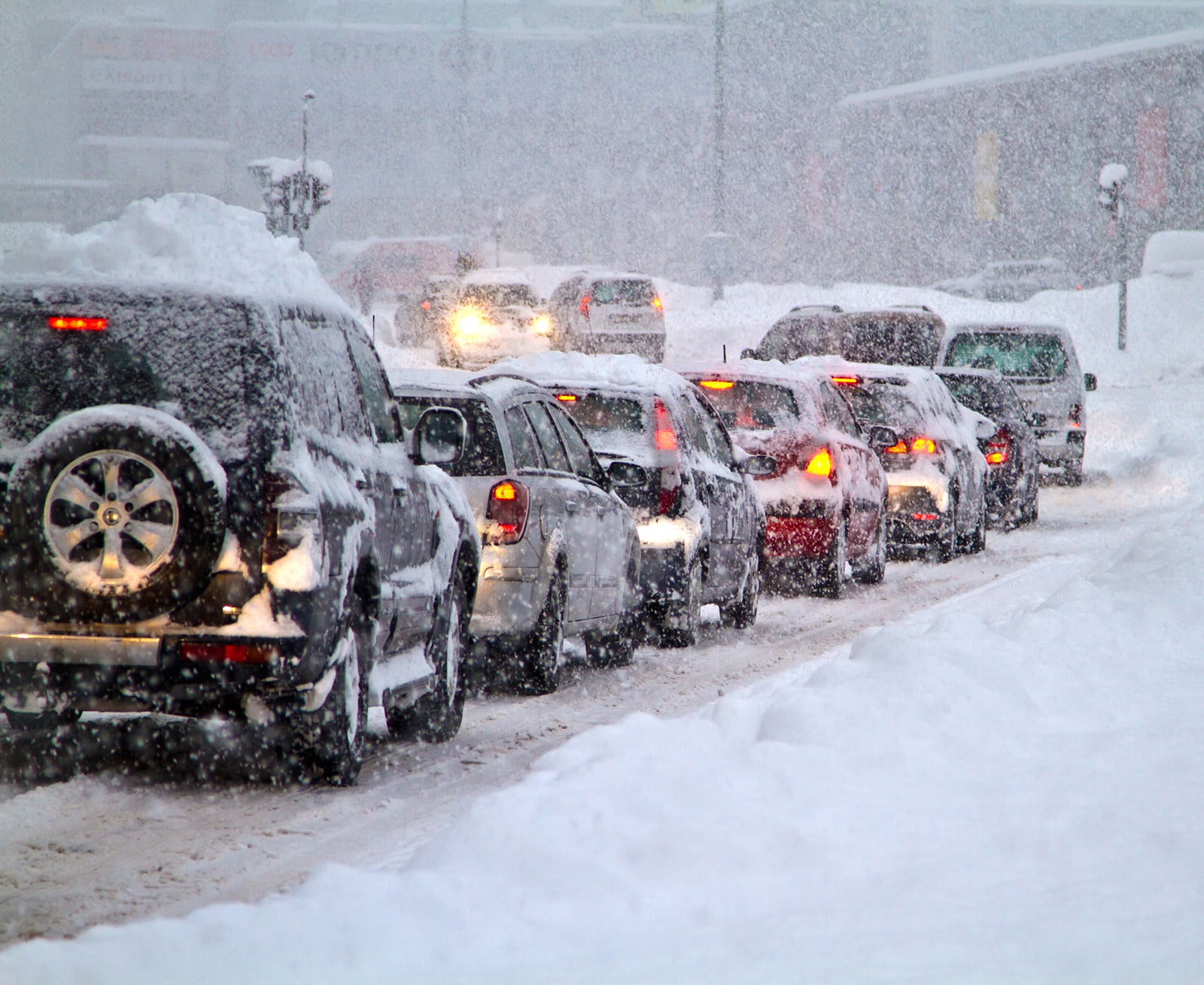 Don't get stuck in the snow this season! It's important to get your vehicle ready for heavy weather as soon as temperatures start to drop, since you never know when the next storm will hit. Not sure where to start? Use these ten steps as a checklist towards safer winter driving.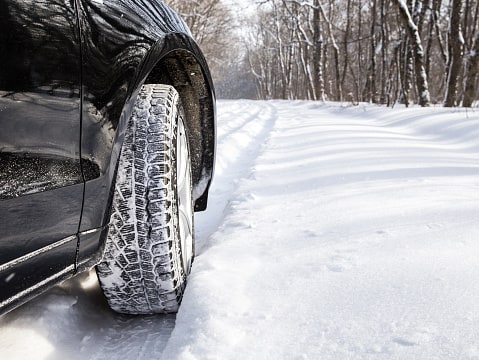 1. Check your tires
Whether you choose to switch to winter tires or maintain your regular tires, proper tire care will lead to smoother driving in any conditions. Measure the tread depth and air pressure throughout the season, as well as before any predicted storms or longer trips. In case of an emergency, keep a spare in the trunk and a roadside assistance number on hand.
2. Replace windshield wipers
Your windshield wipers will be your first line of protection when it starts to rain or snow. If you notice they've begun to squeak or miss sections of glass, replace them with newer or winter-specific blades. Over time, dirt and precipitation will build up on your windshield, so don't forget to refill wiper fluid when necessary. You may even want to consider using de-icing wiper fluid to help keep this precipitation from freezing on your windshield!
3. Check antifreeze levels
Antifreeze, as its name suggests, prevents the engine from freezing in the cold. However, antifreeze is also responsible for cooling the engine and providing heat inside the main cabin. Monitoring your car's antifreeze level is a simple way to stay safe and warm in winter.
4. Test and maintain brake pads and fluid
Slippery wet and icy roads are treacherous to begin with, so don't put yourself at risk by neglecting to test and maintain your brakes during dangerous conditions. When roads are slick, remember to tap your brakes and leave plenty of follow room. If your car begins to slide, gently ease off the accelerator and don't slam the brakes.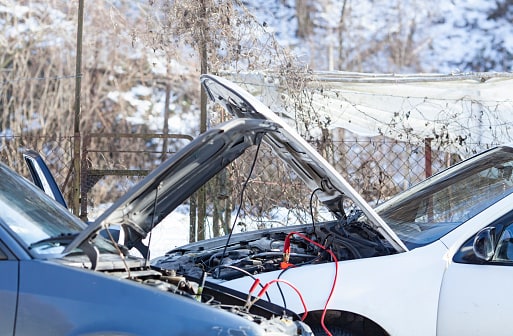 5. Check battery
Like many other batteries, car batteries are affected by the cold weather and can lose strength in freezing temperatures. If your battery is several years old, replace it or get it checked out. Of course, always keep jumper cables and gloves in the car, just in case you or fellow motorists need a boost.
6. Maintain the heater and defroster
No one wants to sit in a cold car while waiting for it to warm up. If you notice that your car takes longer than usual to get warm, ask your mechanic to check your thermostat or coolant and consider flushing your heater.
7. Make sure headlights are clean and working
Debris like mud, slush, and salt can build up on headlights while driving through puddles or past other cars. While it may seem obvious, don't forget to clear your headlights along with the rest of your car before navigating winter weather.
8. Keep the gas tank at least half full
In cold weather, the condensation in the empty part of your gas tank can freeze. These icy blockages can cause sluggish start ups and even lead to corrosion in the engine.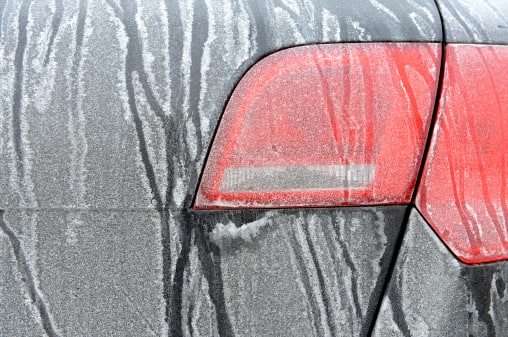 9. Protect your car against winter wear
Snow, ice, sleet, mud, and salt can all do a number on your vehicle. Remember to rinse your car off on warmer days to prevent salt buildup from ruining your paint and consider a fresh coat of wax. Protect your car's interior with winter floor mats and vacuum periodically.
10. Pack a winter survival kit in the trunk
Hopefully you'll never need one, but keeping an emergency survival kit in the car can be a literal lifesaver in the event of a breakdown or unexpected storm. Make sure to include blankets, a manual crank flashlight, water, nonperishable food items, road flares, a warm change of clothing, a first aid kit, and other essentials in case you have to wait out bad weather. It might be helpful to keep a clean towel handy in your car as well, to absorb any snow or moisture that may creep in when you open your doors.
With these tips in mind, stay safe and prepared this winter! Not sure your current vehicle will survive the season or looking for something better suited for rough conditions? We can help you find your next new or used vehicle.