Looking for a great rewards card? Read this first.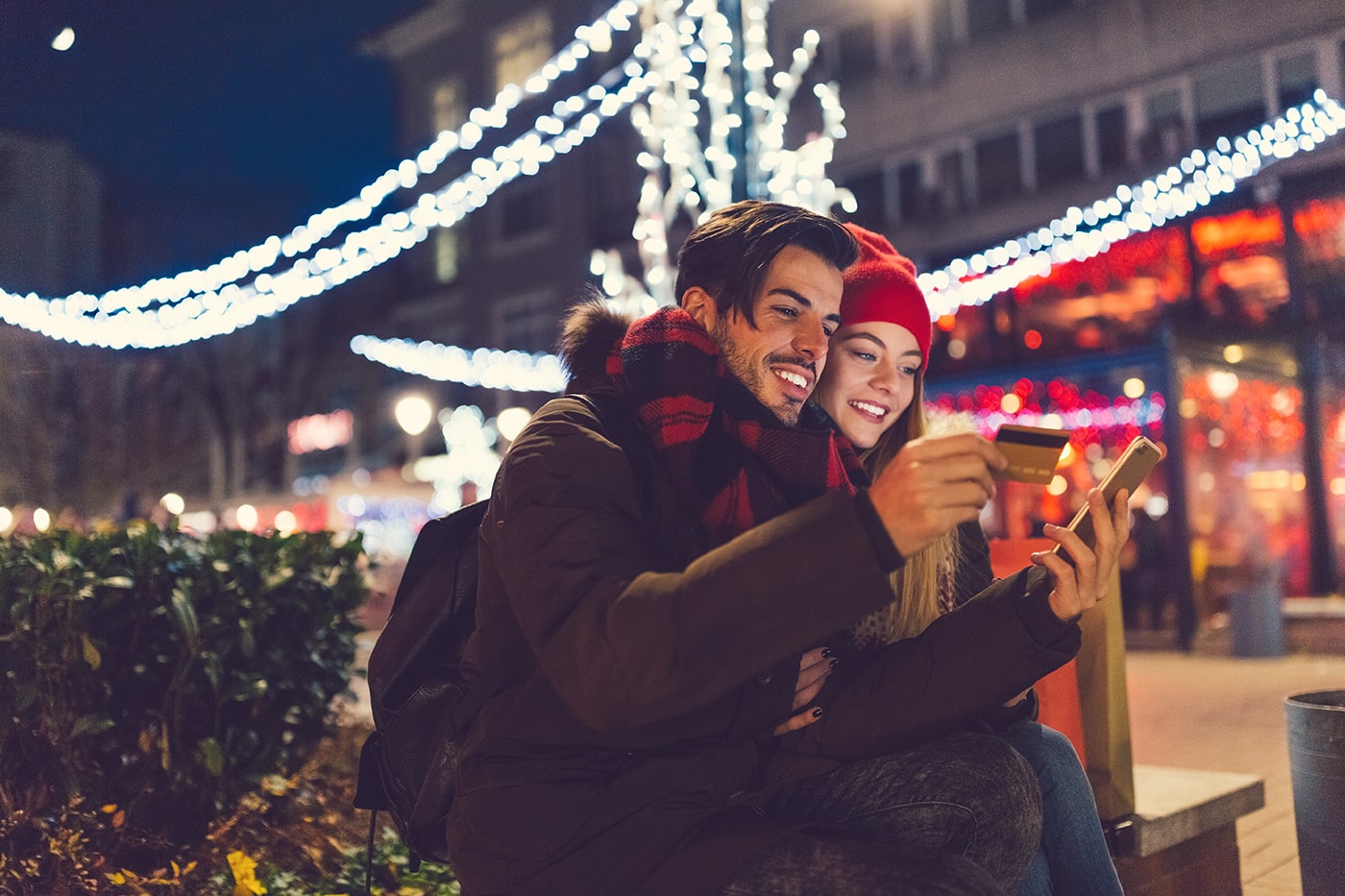 Think about everything you buy each month. Now, imagine if each dollar you spent helped you earn something you really want – like an awesome vacation, designer handbag, or more money in your pocket. In addition to the convenience and security they provide, debit and credit cards may let you earn valuable rewards like these. But there are some important facts you should know in order to choose the card that's best for you.
WHAT YOU SHOULD KNOW ABOUT REWARDS PROGRAMS
Rewards programs are big business, and there's a dizzying array of rewards cards to choose from. Here are six things to consider:
1. You've Got Options
Make sure you're getting the rewards you want. You'll find a wide array of rewards options, from cash back and merchandise to gift cards and airline miles. And, just as there are many types of rewards, there are many ways to earn them. Some cards offer bonus points when you make purchases at a specific store or service (like an airline), or offer bigger rewards in certain merchant categories (such as fuel, dining, or groceries).
2. Credit Card APRs and Fees Vary
If you're stacking up credit card rewards, but also paying a high annual fee or making interest payments on revolving debt, you're probably paying more than you're earning. Before selecting a credit card, see if there's an annual fee and what kind of APR it will carry. Credit card rates are variable, which means they may go up and down based on the prime rate (your credit score also affects how high your APR is).
The best card for you will depend on what type of credit card user you are. If you're earning bigger rewards or other perks, paying an annual fee for a premium credit card could be worth it. But for most of us, the ideal rewards credit card has no annual fee and a competitive rate.
3. Restrictions May Apply
When shopping for a rewards card, find out if there are limits on rewards point category bonuses, or if points expire. Restrictions like these will especially affect you if you're trying to save up points for a big-ticket item. Of course, if you're using your card to earn cash back, there's no reason to put off redeeming rewards frequently.

Be aware that some rewards programs also have restrictions on earning or redeeming rewards. Travel cards may have blackout dates when you can't cash in airline miles (usually holidays), and some cards that offer bonus points on certain purchase categories may rotate these categories seasonally. Be sure to read the fine print.
4. Some Cards Have Sign-up Bonuses
Common introductory credit card offers include double points for the first 90 days or a cash bonus if you spend a certain amount. These bonuses can be a great way to earn extra rewards, but make sure the card you choose offers long-term value – not just an attractive introductory offer.
5. Rewards Never Justify Overspending
Carrying a high-interest credit card balance gets expensive fast. Don't let the quest for points cause you to spend beyond your means.
6. Some Debit Cards Also Have Rewards
While debit rewards programs are relatively rare these days, this option lets you earn rewards points while paying directly from your checking account, which can help you stick to a budget and avoid financing charges. The ScoreCard® Rewards program from American Heritage makes it easy to earn a variety of great rewards – like merchandise, travel, and gift cards – while enjoying the simplicity of debit card purchases.
FINDING THE RIGHT CARD
What's the right rewards card for you? Ask yourself these questions to find out:
How Is My Credit?
If you want a rewards credit card, especially one with a competitive rate and the best credit card perks, you'll need a great credit score. While credit requirements vary, this score typically starts around 690, although you may find rewards cards for those with only fair credit (but beware a high APR). If your credit might be an issue, a rewards debit card may be a better option for you.
Will I Pay Off My Balance Each Month?
Rewards credit cards tend to carry higher APRs. If you carry a balance from month to month, the interest you pay may cancel out the benefits of any rewards you earn. If you'll sometimes need to carry a credit card balance, skip the travel or cash-back card and look for a low-rate option instead.
Don't worry: Here at American Heritage, even our low-APR credit cards let you earn rewards with our ScoreCard® Rewards program.
Do I Spend a Lot on Certain Things?
For a card that matches your spending habits, look for bonus points on things you frequently buy. Have a long commute to work? Get a card offering bonus rewards on gas. Love to dine out? Look for bonus points on restaurants.
Do I Travel Frequently?
If you've got wanderlust or travel for business, a co-branded card from an airline or hotel chain can help you get extra rewards for airfare or lodging. As with store credit cards, one of these may be a good backup to your day-to-day credit card, letting you earn special rewards on purchases from a specific business.
GET REWARDED WITH YOUR LOCAL CREDIT UNION
Here at American Heritage, you'll find especially low credit card rates and stellar rewards through our Cash Reward Mastercard® and ScoreCard® Rewards program. Best of all, you'll have a card that's backed by a member-owned financial institution that's been serving our communities for decades. Take a look at our options and special offers.