5 Budget-Friendly Benefits of Online Grocery Shopping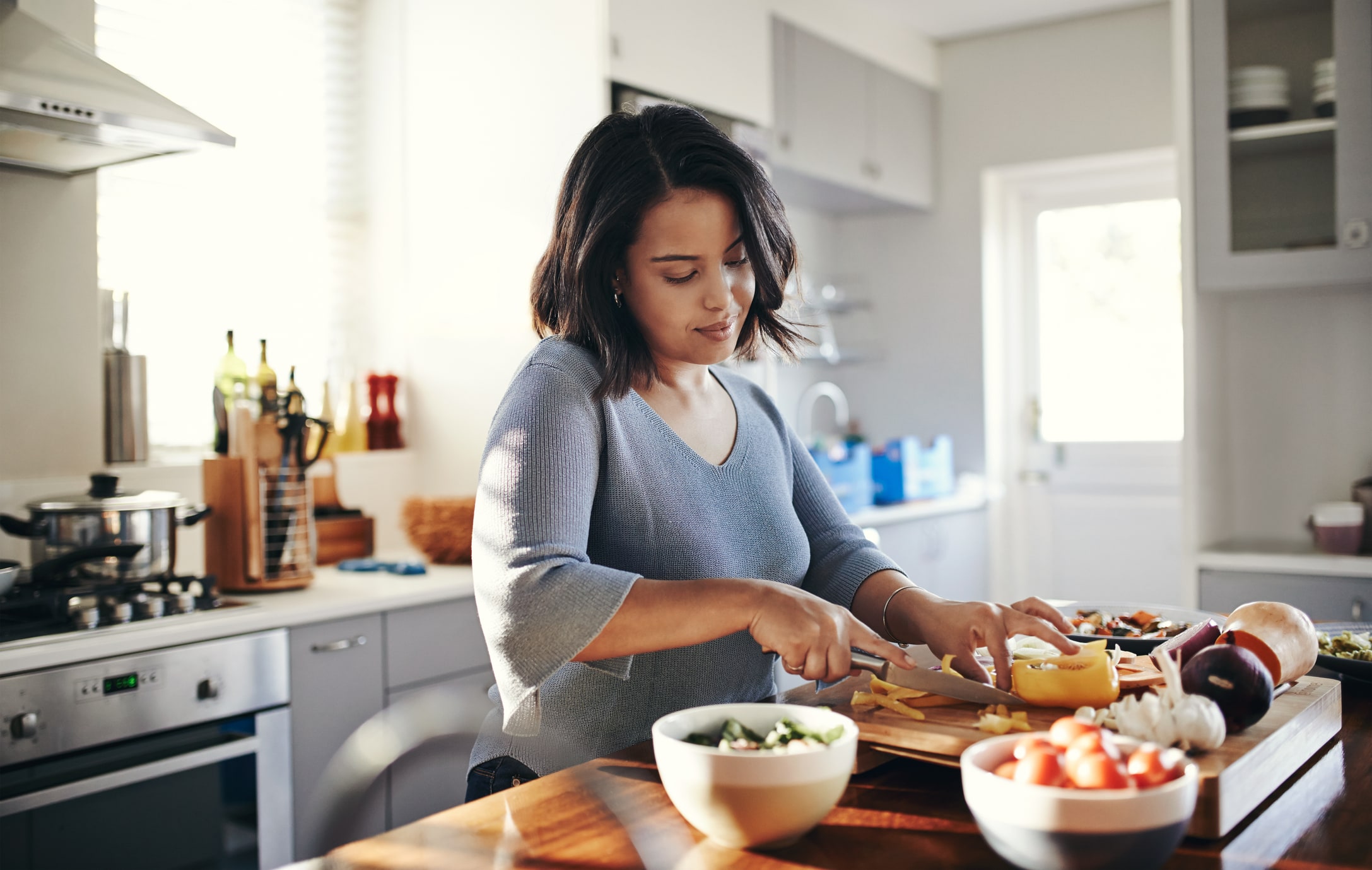 It's the season of pumpkin spice, Thanksgiving feasts – and big grocery bills. If you're looking to make the most of your time with family and friends, while saving money on food, shopping for groceries online could be your solution.
Today, many grocery and discount stores have their own online ordering and pickup/delivery systems, or they work with online shopping services like Peapod and Instacart. Plus, businesses like Amazon and FreshDirect skip the grocery store altogether to get food orders directly from the warehouse to your front door.
Last year, a record 93 million people bought their groceries from the comfort of home. It's easy to see why: For a nominal fee, you can save time and gas money, plan your grocery order better, and be less likely to forget that one thing you really needed.
STRETCH YOUR GROCERY BUDGET
Many shoppers don't realize that online grocery shopping offers good opportunities to save on their food bill. Whether you're hosting this year's Thanksgiving dinner or simply doing your weekly grocery run, here are five budget-friendly advantages to buying groceries online.
1. Save on Impulse Purchases
Impulse buys are big business for retailers. These items are placed strategically at the ends of aisles and right at checkout. If you're hungry, you won't be able to resist that candy bar or package of cookies. Your kids won't either.
While online grocery services may also recommend items to you, you'll probably find it easier to stick to your shopping list online.
2. Keep a Running Total of Your Bill
Your online cart updates as you add items, which makes it easier to create a budget. Plus, if you're over budget and need to remove items from your cart, it's simple to remove stuff you don't really need (like junk food) — a win for your wallet and your health. Using cash or checking accounts to be mindful of your spending in the now can help prevent a "buy now, pay later" mentality that can encourage overspending.
3. Plan Meals Better
Monitoring your sales total also makes meal-planning more affordable. You can swap out recipes that use pricier ingredients for meals that cost less to make. It's also easier to remove items from your order than physically return products to their shelves.
4. Compare Prices & Find Deals
Should you buy the 14-ounce can of cranberry sauce for $1.49, or the 20-ounce can for $1.89? Many apps make it easier to find the best deal on each item by letting you compare similar products, sometimes even by unit price, or find coupons or offers to help lower your cost. These online tools offer a fast, simple way to avoid overpaying, which could save you hundreds of dollars over time.
5. Learn About Sales Sooner
A grocery store's app or website will list that week's sale items, making it easier to plan your order (and this week's dinner recipes) around discounted products and ingredients.
MORE WAYS TO SAVE
Whether you're shopping online or heading to the store, saving more on groceries depends on these two things: organization and planning. These money saving tips can help:
Start with a meal plan. Whether you're shopping for the week or a Thanksgiving meal, gather your recipes for inspiration (and ingredients!) before you head to the store or shop online.
Stuck for ideas? Check the website of your favorite grocery store for suggested recipes and easy access to all the ingredients you'll need. The store gets to pitch their products, and you find a recipe your family will love. It's a win-win.
Raid your pantry first. Chances are, you already have something you were about to buy.
Purchase in bulk. Many discount clubs and sites like Amazon make it easy to save big on foods that you often purchase.
Budget for food in your emergency fund. While your fund should be calculated to cover the cost of several months of housing, budgeting for monthly food costs and other unexpected expenses creates a more secure safety net.
WE'LL SWEETEN THE DEAL
As you shop for Thanksgiving, take advantage of an American Heritage credit or debit card to make each purchase more rewarding. Our Independence Debit Card and Platinum credit cards let you earn great rewards on everyday purchases through our ScoreCard® Rewards program.

Don't feel like cooking for Thanksgiving? No problem. Our members can earn 2% cash back at restaurants with our Cash Reward Mastercard®.