Choosing the Right Travel Credit Card to Fit Your Needs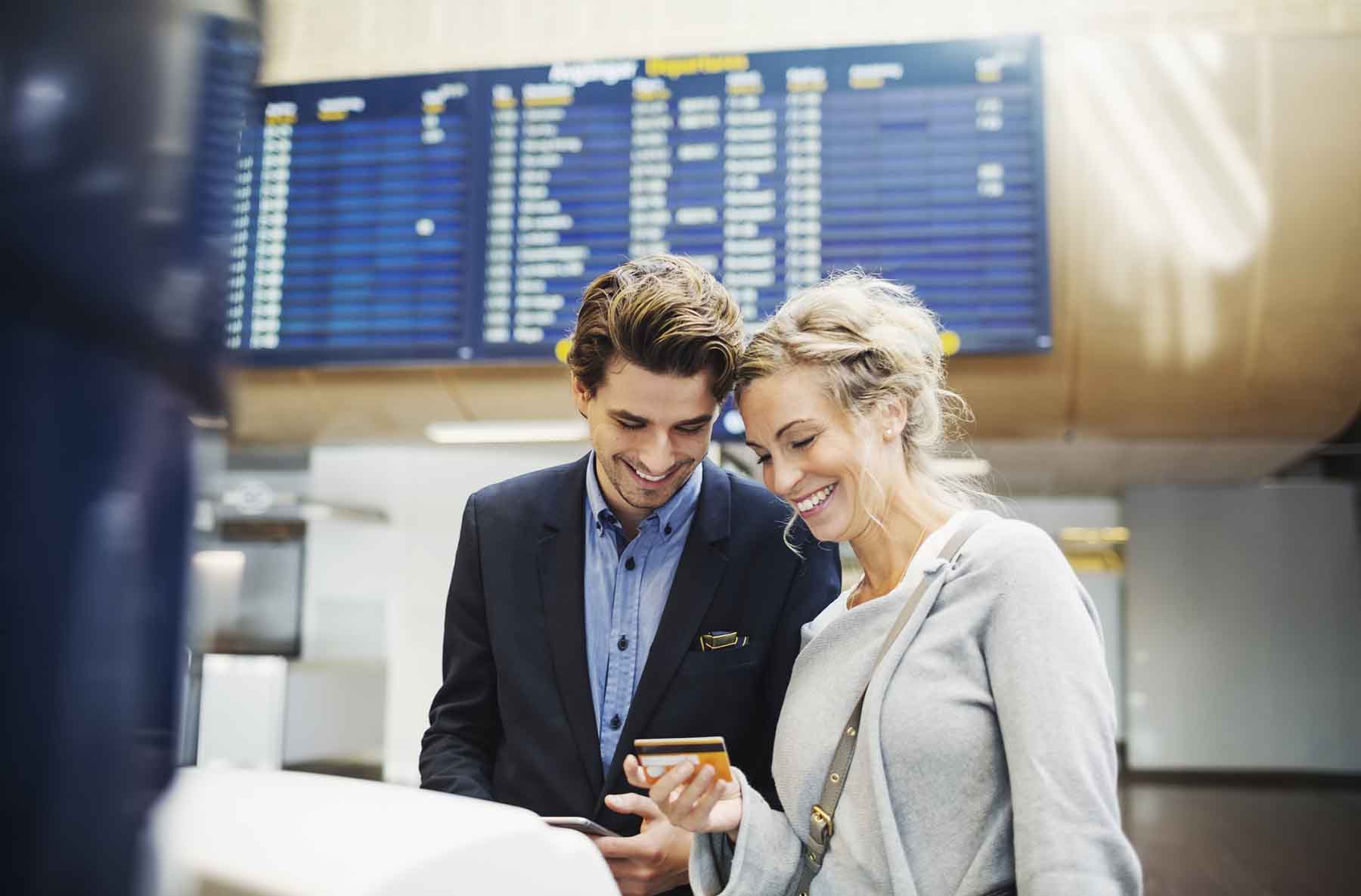 Traveling can bring excitement, new experiences, and can even help you recharge and reduce stress. But to travel, you'll need to pay for your trip and expenses that come with it. Travel credit cards are a great option for those looking to earn and redeem points, cash back, and receive valuable perks to help ease travel costs. With many options available to travelers, it's hard to know which card is your best option. We've created a guide to help you determine which type of card best suits your spending habits, travel needs, and expectations.
Points and Rewards
With each travel credit card comes different welcome offers, bonus points, and reward redemption programs. It's important to understand what kind of spender you are to get the best bang for your buck. You should also ask yourself: What type of rewards do you want to redeem? What will you redeem them for?
If you plan to turn your earned miles or points into a variety of redeemable travel options, look for a general travel rewards card. These cards allow you to use your rewards to purchase travel arrangements through partner brands or pay down the overall balance on your card. You have the flexibility to book through various brands to find the best deal instead of limiting yourself to one carrier.
If you are loyal to a certain airline or hotel company, choose an airline- or hotel-specific rewards card to redeem travel arrangements through one carrier. Your rewards will give you access to brand loyalty perks, discounts, and benefits that a general travel credit card would not.
If you want to earn cash back to use however you see fit, choose a general cash back credit card. With various cash back offers, you can choose a card that rewards certain spending habits. American Heritage offers a Cash Reward Mastercard ® that is ideal for everyday spending and gives up to 3% back on essential purchases such as fuel, and up to 2% on other travel-related expenses such as hotels and restaurants.
Some standard and low-rate credit cards also offer rewards programs like ScoreCard® Rewards. American Heritage Platinum Mastercards® and Independence Debit Card make it easy to earn a variety of great rewards—like merchandise, travel, and gift cards—while enjoying low rates or easy payments through your checking account.
Welcome Bonuses
Most travel credit cards offer cardholders welcome bonuses and signup offers to maximize their spending power within the first few months of opening their card. These bonuses can be used to help pay down the total cost of your trip, but be aware of the minimum sending requirement and offer period. Minimum spending requirements can range from $500 to over $15,000 and must be met typically between a three-to-six-month period. Try to calculate what you would already spend in the offer period or upcoming big purchases to decide the best bonus option for you.
Applying early is also important to allow time for a bonus to be credited to your account prior to your planned redemption period. Applying for your credit card around five to seven months in advance of when you plan to redeem will help ensure the bonus can be posted to your account in time to use it.
Perks and Benefits
Along with earning rewards, travel credit cards also feature additional perks and travel benefits to help cover travel expenses and offset a card's annual fee. Some benefits worth looking for when choosing a card include:
Travel insurance and coverage (trip cancelation, car rental, luggage delay, etc.)
Access to airport lounges, priority boarding, free baggage, and more
Hotel and resort credits
Airport lounge access
Credits for Global Entry and TSA PreCheck applications
Anniversary bonus points
Discounts to partner brands and early access to events, tickets, and more.
Fees and Limitations
Some card benefits can be worth the annual fee if you expect to pay more than the fee as a part of your travel expenses. For cards with annual fees under $100, many of the basic benefits and perks can offset the cost. For cards with annual fees over $100, really consider if the savings and rewards you'll earn each year can justify the yearly payment you will make to access those benefits. When in doubt, know that there are plenty of travel cards with no annual fees that still offer valuable rewards.
If you plan to use your travel card outside of the U.S., be aware of foreign transaction fees, which can increase the cost of your purchase by an average of three percent with no additional value to you. If you tend to spend more on global travel, finding a travel card that covers these fees can save you more in the long run, even with an annual fee.
For airline or hotel rewards cards, cardholders should be mindful of blackout dates and limited availability. Blackout dates are time periods when your travel rewards, discounts, and perks are not applicable, usually around major holidays and events. Though some cards claim they offer no blackout dates, limited availability on flight seating and hotel rooms can still restrict your booking and can even increase the amount of points needed to redeem these deals. Do your research before booking these travel plans to get the best deal for your rewards.
Getting Approved
To help improve your chance of qualifying for a travel rewards card, look to pay down your current credit card debt. This will not only help to improve your credit score and chances of being approved, but it will help you better manage your finances overall. Comparing different travel credit cards' eligibility and requirements to find where your current financial standing fits best will also help to ensure you won't be denied.

The right travel credit card is not a one size fits all. Your unique spending habits, expectations, and travel plans will help you determine which card best suits you. See if your bank or credit union credit card offers specific rewards for travel-related expenses, such as fuel, airlines and hotels. Happy traveling!