Start the New Year Fresh with a Credit Card Balance Transfer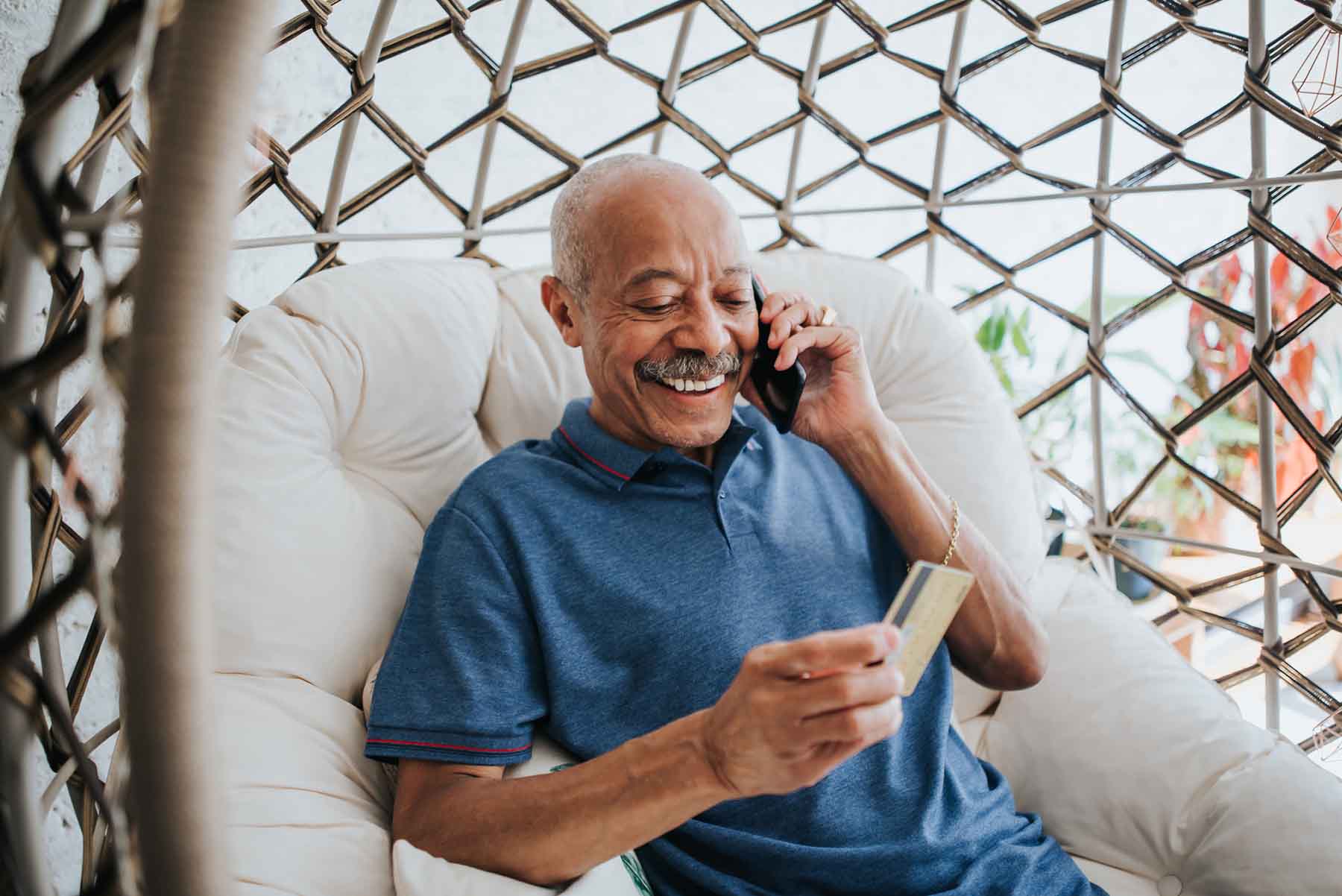 Between the rising cost of gas and groceries, holiday expenses, and unexpected bills, chances are your credit card balance may be a little higher than you'd like. Luckily, there's a simple solution to help you lower your monthly payments and pay off your credit card debt faster: transferring your current balance to a low- or no- interest credit card. Here's how a credit card balance transfer can help you get a fresh start and give your budget some breathing room in the new year.
What Is a Balance Transfer?
With a credit card balance transfer, you transfer your existing high-interest-rate credit card debt to a card with a lower interest rate. You can choose to transfer your balance to another credit card that you already have or apply for a new credit card with a low introductory rate. You can request a balance transfer online or by phone or, alternatively, use convenience checks to initiate the transfer.
When to Consider a Balance Transfer
The best way to avoid paying credit card interest is to pay off your balance in full every month. If that's not possible, a credit card balance transfer might make sense for you.
If your current credit card charges a high-interest rate and you're unable to pay off your balance, paying only the minimum amount each month makes it hard to chip away at your balance. The monthly interest expense on a high-interest-rate card can make it hard to get out of debt, especially if you keep using your card to make new purchases.
Benefits of a Balance Transfer
A credit card balance transfer can help you reduce your interest rate, lower your monthly payment, and pay off your debt faster.
Let's say you currently have a credit card with a $10,000 balance and an interest rate of 18%. That means you're paying $150 each month in interest alone! If you transfer your balance to a card that offers 0% intro APR for 12 months, you'd save $150 on your monthly interest expense, for a total of $1,800 per year. You could use the money you're saving on interest to pay down your principal and get out of debt faster.
Who Qualifies for a Balance Transfer
You'll need a better-than-average credit score to take advantage of a balance transfer offer. Typically, a score of 690 or higher will qualify you for a credit card with an introductory rate as low as 0% APR. If you're an American Heritage member, you can check your credit score for free using Online Teller. Check out these tips to improve your credit score.
Things to Consider Before Transferring Your Balance
You may have to pay a fee to transfer your balance – usually between 3% and 5% of the balance. If you're transferring a $10,000 balance with a 3% fee, that means it'll cost you $300 to make the transfer. However, the money you'll save in your overall interest payments will usually offset the nominal balance transfer fee you incur. Some credit cards, like American Heritage's Platinum Preferred Mastercard, have no balance transfer fees, which can help you save even more.
Also, the low introductory rate is valid only during the promotional period, which will depend on the individual card offer. After the promotional period expires, your balance will be subject to the card's regular interest rate. If you're thinking about transferring your balance, create a plan to pay off your debt before the higher rate kicks in. Divide your balance by the number of months you'll receive the promo rate to calculate the amount you'll need to pay each month.
This calculator can help you estimate how long it will take to pay off your credit card balance based on your interest rate and the amount of the monthly payment you plan to make.
Things to Keep in Mind
Be aware of the terms and conditions of the credit card offer. Depending on the specific details of the balance transfer offer you use, the lower interest rate might not apply to new purchases. New charges may be subject to the card's regular interest rate, which is likely to be higher than the promotional rate for balance transfers.
Whether or not you have to pay interest on new transactions, it's important to remember that if you continue using the card to make purchases, your balance will keep going up – which will increase your minimum monthly payment and may offset the amount of interest you'd save.
More for Our Members
As a not-for-profit financial cooperative, American Heritage Credit Union is committed to helping our members find the right tools to achieve their financial goals. All our convenient credit cards offer flexible purchasing power, competitive rates, and rewards for everyday spending. And through A Penny A Purchase Program, we'll donate to The Kids-N-Hope Foundation for every purchase you make using any of your American Heritage credit cards!