Product Spotlight: Platinum Preferred Mastercard®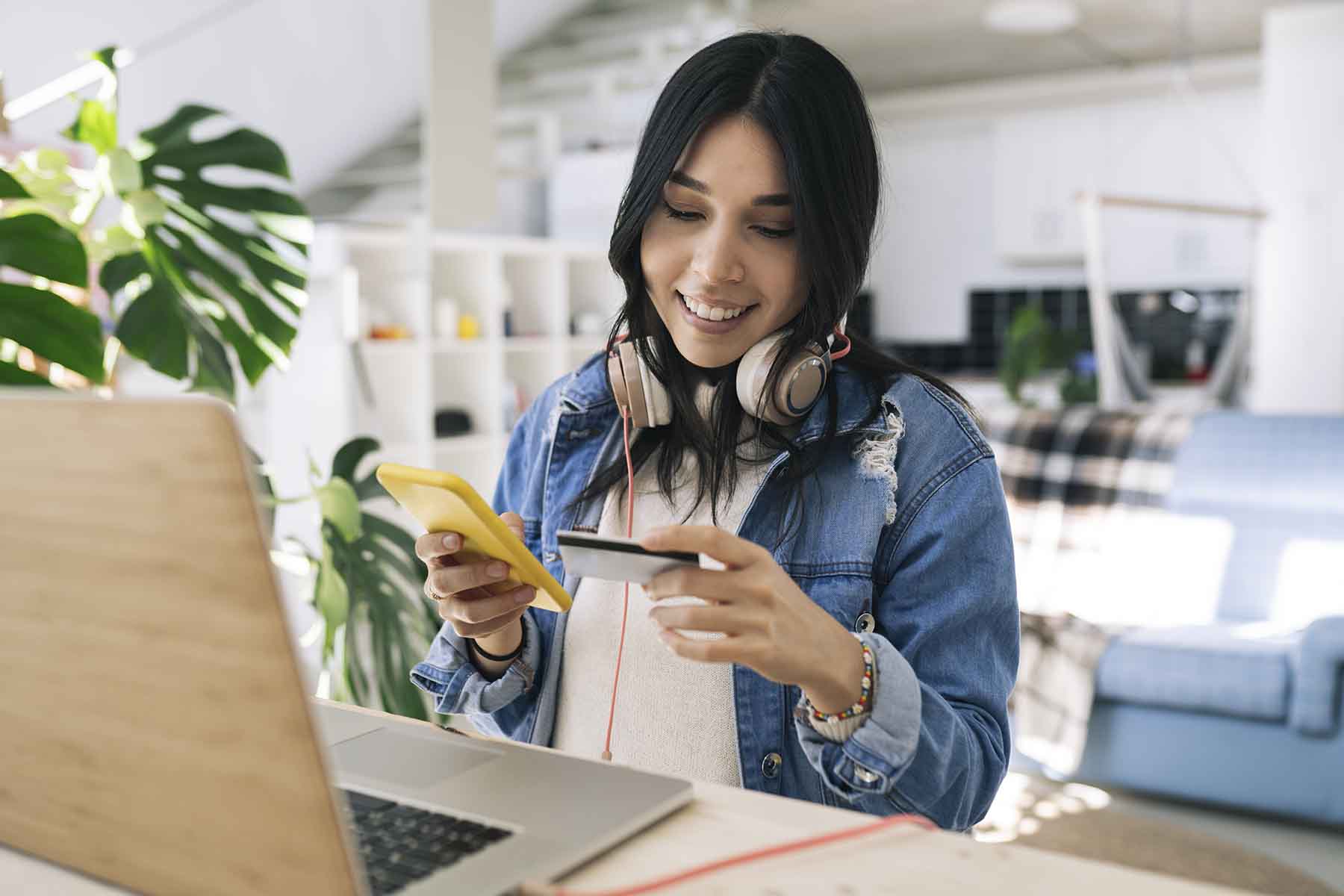 Credit cards are the most versatile product in your wallet and can be the ticket to a strong credit score and healthy financial habits. By mastering the most popular financial tool, you can demonstrate to lenders that you are a responsible borrower, ushering in new opportunities.
Shopping for a new card? Continue reading to see if the Platinum Preferred Mastercard® is a good fit for your banking habits.
Choosing the Right Card for Your Needs
Choosing between the hundreds of credit card options on the market can be overwhelming. There are credit union or bank-issued cards, retail cards, and even digital credit lines that don't have a physical card at all. One of the most basic attributes used to compare credit cards is the interest rate.
A low rate can make a world of difference when it comes to credit card purchases. For borrowers who carry a balance, such as from not paying in full each month or those who consolidated multiple debts, a card with a high rate can end up costing more than expected.
Calculating Interest Payments
Credit card interest rates, written as APR (Annual Percentage Rate), are calculated based on a yearly percentage, though the interest itself is charged each billing period. This means that the advertised APR is not applied in full each billing statement – for example, you won't be paying 18% APR on your monthly statement balance, but rather an annual percentage of that 18%.
Credit card interest calculations can be tricky. We've written an entire blog dedicated to explaining the math behind it. Read more here in " Here's How Credit Card Interest Is Calculated." If you'd prefer to leave the math to the pros, here is a handy calculator that determines how much interest you could pay with certain monthly payments or within a specified timeframe.
Credit Card Averages
The average APR for new credit card offers is 22.40%, according to LendingTree's tracker of approximately 200 popular credit cards across the United States. According to another of LendingTree's reports, the national average card debt among cardholders with unpaid balances was $6,569, which includes debt from both bank cards and retail credit cards.
American Heritage's Platinum Preferred Mastercard® offers a much lower than average 9.99% APR after any promotional introductory rates, meaning you'll pay less in interest over time. For conscientious consumers looking to save, the low rate offered by this card can help prevent unnecessary spending in interest payments.
If your financial goals include sticking to a budget, affordably financing a large purchase, consolidating expensive debt, or performing a balance transfer or cash advances, this may be the card for you. Many other cards, in addition to having a higher rate, also charge costly fees for some of these actions. For a full list of our card's competitive rates and fees, click here.
Here is an example comparing the Platinum Preferred Mastercard® to the national average:
Balance
Monthly Payment

Total interest paid
at 9.99% APR

(American Heritage's Platinum Preferred Mastercard®) when balance is

paid off in 22 months

Total interest paid
at 22.40% APR

(U.S. average for new credit card offers) when balance is

paid off in 25 months

$2,000
$100
$178
$475
$5,000
$250
$445
$1,186
$10,000
$500
$889
$2,371
As shown above, in some circumstances, choosing a lower-rate credit card could save you thousands of dollars in interest, allow you to make lower monthly payments, and pay off debt faster. That means more money in your pocket to save or invest, and less paid to the lender.
Mastercard Network Benefits
American Heritage credit cards are Mastercard, meaning that with all of our cards, you have immediate access to the following premium benefits:
$1 Million Travel Accident Insurance
Mastercard Concierge Service, which includes 15% savings on airport meet and greet services at over 700 worldwide locations
Extended Warranties
Price Protection
Mastercard Identity Theft Resolution Services
Mastercard Lost and Stolen Card Reporting
Emergency Card Replacement
Emergency Cash Advance
Mastercard Zero Liability Policy
These benefits are provided through Mastercard® to American Heritage cardholders. To learn more about your Mastercard insurance and services benefits, visit MyCardBenefits or call 1.800.Mastercard (1.800.627.8372).
Earn ScoreCard® Rewards with Every Purchase
With each dollar spent on the Platinum Preferred Mastercard®, you earn 1 ScoreCard® Rewards Point. These points can be redeemed for gift cards, merchandise, tickets, charitable donations, and travel, giving you more for your money.
ScoreCard® Rewards offers a householding feature, so if you hold multiple cards that offer these rewards (such as an American Heritage Independence Debit Card), you can add the point balances together for even greater rewards.
Point balances can be viewed and redeemed on ScoreCardRewards.com.
Give to a Good Cause with Every Purchase
On each American Heritage Mastercard®, there is a heart symbol which represents the A Penny A Purchase program. American Heritage donates $.01 to The Kids-N-Hope Foundation for every purchase made using any American Heritage credit or debit card. Through this program, we were able to donate $296,771 to the Kids-N-Hope Foundation in 2021.
Get Your New Card Today
If the American Heritage Platinum Preferred Mastercard® sounds like a good fit for you, apply now online or visit your local branch. For those approved, we offer digital issuance, meaning that you can start using your American Heritage credit card before it even arrives in the mail.
If you would like to learn more about our current promotions and offers, click here.