What We're Thankful for This Year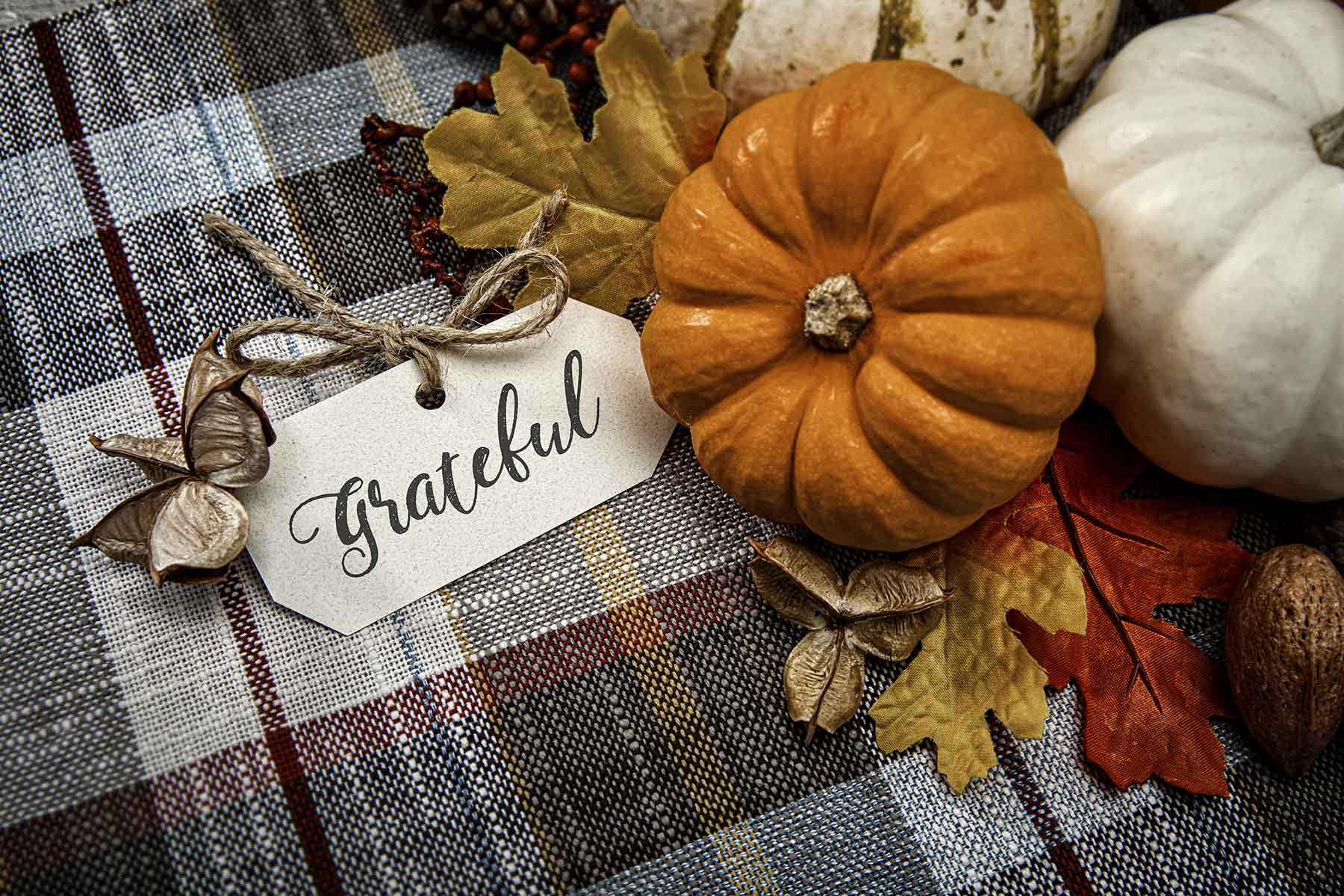 The brisk changing of the seasons and the upcoming Thanksgiving holiday gives us a chance to look back at the year and reflect on the things we're most grateful for. Here at American Heritage Credit Union, 2022 has brought us many new experiences, relationships, and opportunities to advance our mission in the communities we serve.
Here are some memorable highlights:
Meeting New Neighbors
This year, American Heritage Credit Union has been delighted to extend our reach with the opening of two new full-service banking locations in Abington Township, Pennsylvania, and Glendora, New Jersey. These new branches have allowed us to better serve the northern and southern fringes of Greater Philadelphia with all the latest conveniences, including Personal Automated Tellers® (PATs) and extended-hour drive-throughs. Having started out in 1948 with just one office in the Hunting Park section of Philadelphia, we're so pleased to be sustaining that tradition of service across 35 neighborhood branches.
Deepening Community Connections
Community involvement is central to who we are. In 2022, we were fortunate to partner with several wonderful organizations to deliver vital services and foster meaningful relationships throughout our region. Since 1996, our Kids-N-Hope Foundation has enabled us to make a difference in the lives of local children and build camaraderie through fundraising events like the Rhapsody and Rhythm Walk-A-Thon. This year, we also distributed canned goods to various local food banks, provided meals and companionship to seniors with Caring for Friends, and hosted Adopt-A-Highway cleanups in Philadelphia and Lansdale.
Expanding Our Horizons
As part of a worldwide credit union movement, we believe in banking locally and thinking globally. In 2022, we were called to provide counsel and aid to civilians in Ukraine. Shortly following the invasion of Ukraine, our CEO, Bruce K. Foulke, traveled to Eastern Europe to meet with local credit union leaders. As a result of those conversations, Foulke initiated a fundraising effort to purchase five ambulances, now being used to transport injured Ukrainians to Polish hospitals. This experience has shown us that every opportunity to serve is a gift.
Welcoming Folks Home
This year, American Heritage was able to help a record number of families achieve their dream of homeownership – both through our own programs and our partnership with Habitat for Humanity. All year long, our First Front Door Program, First-Time Homebuyer Credit, and Realty Services provided eligible members up to $5,750 in grants and credits. In May, we joined forces with Habitat for Humanity Philadelphia to help a local family secure a brand-new home. It's always a great day when we can give deserving families the keys to a better life.
Growing Our Family
2022 was a year of milestones in the enlargement of American Heritage's extended family – our members, our employees (who are also members), and our workplace partners across the Delaware Valley. This year, we were very excited to welcome our 250,000th member. In addition to many internal promotions, we celebrated the addition of 194 external hires, who represent a 10% increase in diversity over last year. We also onboarded nine new local Workplace Partners who can now add our great membership perks and financial wellness resources to their employee benefit packages.
Sharing Good Times
Community banking is serious business – so we're always thankful for the occasions when we can have some fun and get to know our members and neighbors on a personal level. We got to see lots of new and familiar faces at our 18th Annual Car Show and Member Appreciation Day in May. Attendees enjoyed craft vendors, food trucks, axe throwing, and live music in addition to hundreds of classic, muscle, and modern show cars. Many members came back out for our Cornhole Tournament in September and Bingo Event in November.
Honoring Our Heritage
Headquartered in the birthplace of our nation, history is everywhere. We are thrilled when we get the chance to help residents engage with those enduring stories more deeply. We had a real blast sponsoring Presidents' Day Weekend at the Museum of the American Revolution, where we got to learn more about George Washington's life and leadership through a series of interactive experiences. We were also truly honored to enable the Museum's acquisition of an original printing of an important open letter by Phillis Wheatley, the very first published African-American poet.
Above all, this Thanksgiving season, we're feeling grateful for all of our members. Thank you for being part of the American Heritage family – and have a safe and happy holiday!