How to Buy a Home in a Hot Real Estate Market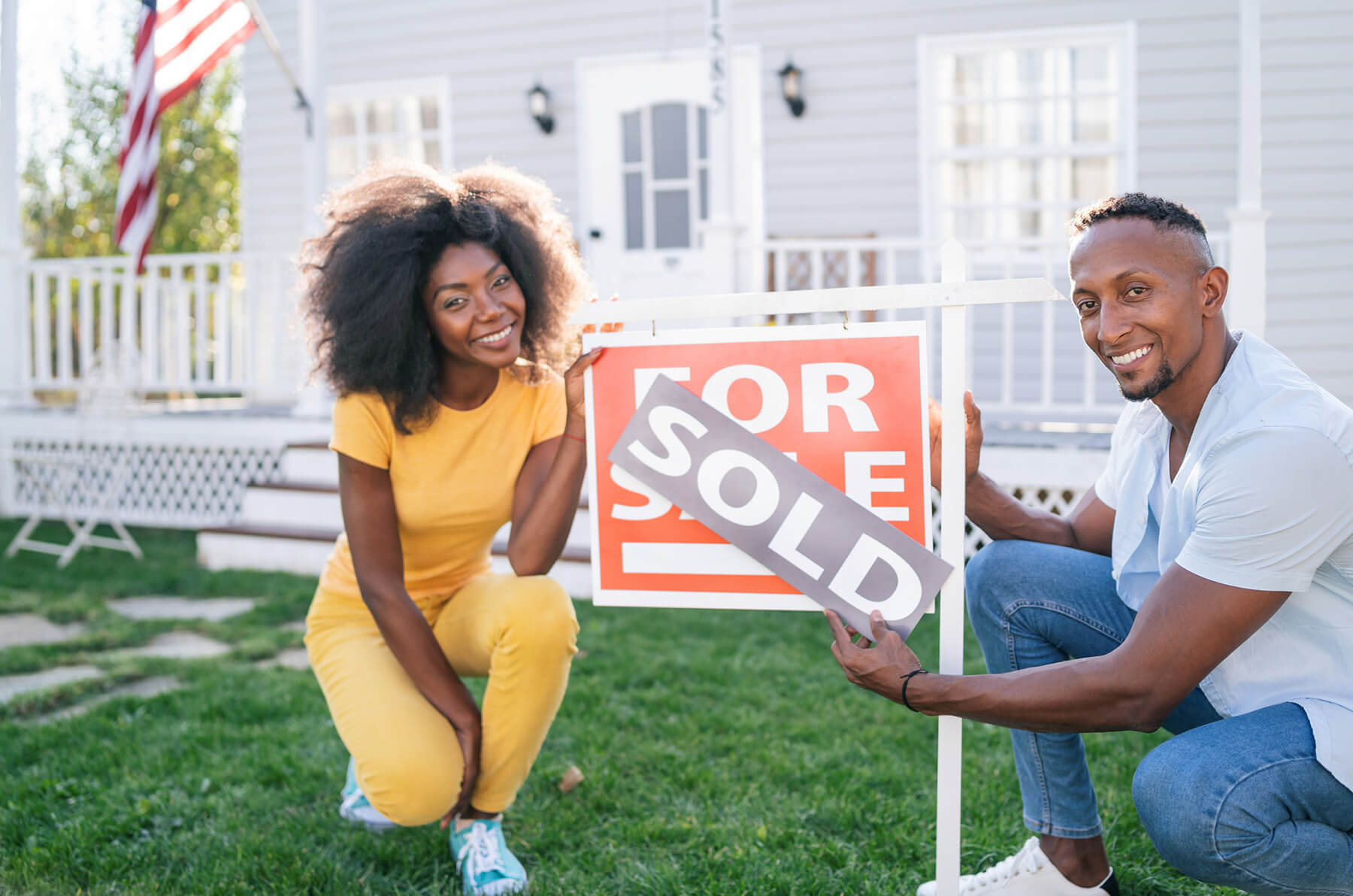 A hot real estate market can pose a real challenge for hopeful buyers – especially for those looking to buy their first home. But that doesn't mean you can't find a place you love and get your offer accepted. It just takes a combination of patience and fortitude, plus a little homebuying know-how.
Not sure where to start? Read on for some smart steps to follow.
What Makes a Real Estate Market 'Hot'?
Whether you call it overheated, lightning-fast, or a seller's market, it's basically a case of supply and demand.
For several years now, in most parts of the country, the number of interested homebuyers has exceeded the number of willing sellers. The COVID-19 pandemic exacerbated this trend, with supply chain bottlenecks and labor shortages disrupting the construction of new homes.
The result? Fiercer competition among buyers over limited options, higher prices, and faster timelines between the moment the FOR SALE sign appears on the lawn and the moment the new buyer gets the keys.
1. Get a Knowledgeable Agent
To navigate this tricky market, it's vital to partner with an experienced buyer's agent who can give you guidance and advocate for your interests at every turn.
Look for a licensed Realtor® who understands the lay of the local land and has good relationships with listing agents in the area. Ask them point-blank, "How can you help me make my offer stand out?" And don't hesitate to ask for – and actually follow up on – references from recent clients.
Once you've found an agent you can rely on, be open and honest with them about your finances and your list of non-negotiables and nice-to-haves. This will allow them to find more potential matches and prepare a strong offer.
2. Get Preapproved
Working with a trusted mortgage lender to get preapproved for a home loan is an important early step – especially in a hot market.
Your lender will meet with you and review your credit, income, assets, and debts to determine approximately how much they would be able to lend you, and at what interest rate. While you can easily estimate how much house you can afford with our handy online Mortgage Qualifier Calculator, a preapproval letter will give you a more complete and accurate understanding of your budget.
What's more, that preapproval letter arms you for battle. It shows sellers that you're a serious prospect and that you'll be able to close the deal. In fact, these days, some sellers might not even let you see their property in person without one – so the sooner the better.
3. Lead with Your Best Offer
In a seller's market like this, there may not be time or wiggle room to negotiate on price. Sellers are more likely to receive and review several offers all at once, so don't expect to toss in a lowball bid and receive a counteroffer. Instead, be prepared to submit an offer for the full list price – or more – as quickly as possible to shut down competitive interest.
4. Show Them the Money
In most real estate transactions, when you sign a purchase offer, you submit earnest money – a refundable deposit to demonstrate your good faith in the transaction. In typical market conditions, earnest money deposits range from 1% to 3%, but in a truly sizzling market, a higher deposit could be the power move that sets your offer apart. Consult your budget and your agent and determine if this is a strategy worth pursuing.
5. Consider Noncash Concessions
You've surely heard the expression money talks, and it's undeniable that submitting the biggest offer with the biggest earnest money deposit gives you the best chance of getting heard over the clamor of other eager buyers. But even with a limited budget, there are other approaches to make a winning offer.
Purchase offers generally come with a list of contingencies – conditions that have to be met before the sale can be completed. The fewer contingencies you require, the stronger your negotiating position. Your agent can help you decide if certain typical contingencies are worth waiving. Some, like requiring a home inspection, are risky to skip altogether, but you might stipulate that you won't require the seller to cover minor repairs.
Another way to make your offer more enticing could be to provide a free or low-cost leaseback option. This gives the seller a little more flexibility to figure out their next move without holding up your closing.
Take the First Step
Whether you're a first-time homebuyer or an experienced homeowner, you can benefit from the local experts at First Heritage Realty Alliance — a full-service real estate firm owned and operated by the team you trust at American Heritage.
And when it comes to financing, we can offer services and rates that you won't find at conventional banks. Learn more about our comprehensive range of real estate solutions — including special programs for new homebuyers, healthcare professionals, and military veterans — and get in touch with our friendly team today!