7 Home Improvement Projects That Won't Break the Bank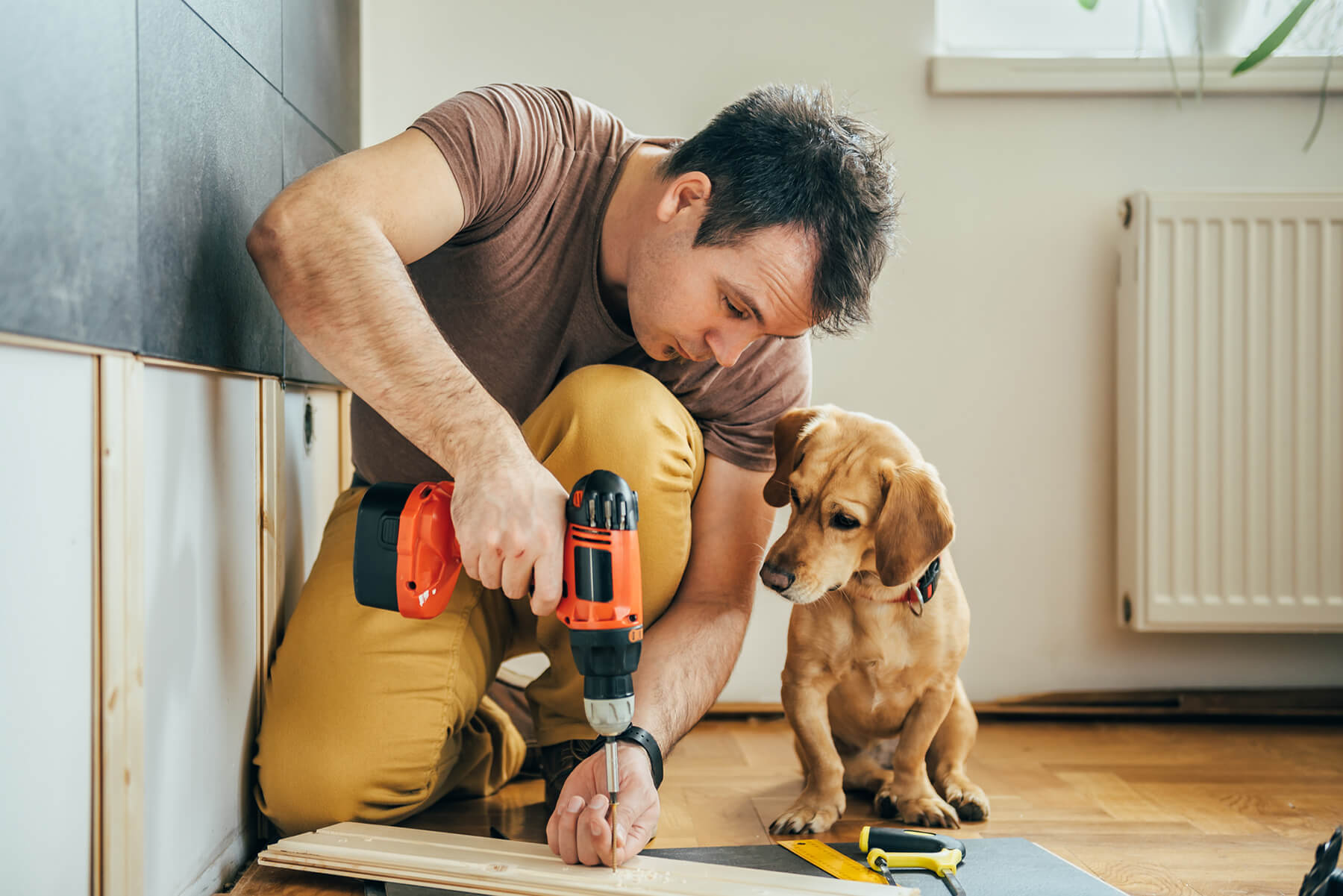 Your home is likely your biggest investment – and it's where you and your family should feel safe, comfortable, and connected. So, whether it's your forever home or you're planning to make a move in the near future, you might want to consider some home improvement projects that can deliver value, efficiency, and style.
Wondering where to start? Here are seven cost-effective home renovations to consider:
1. Windows
Replacing your windows can boost your home's beauty as well as its energy efficiency. Old double-hung windows can be a major source of heat and cool air loss, and modern vinyl windows with insulated panes will provide a strong barrier against airflow and can also reduce outside noise. And in addition to potential savings on your utility bills, you may also qualify for a federal tax credit if you install windows or skylights that are ENERGY STAR® certified.
2. A Deck
Building an outdoor deck can expand your living and entertaining space at much lower cost per square foot than most other additions. There are lots of different options to choose from when it comes to deck material, including cedarwood, vinyl, and even 100% recyclable rice husks. It's important to do some comparison shopping and find out what will stand up to our region's fluctuations in temperature and humidity as well as what type of maintenance will be needed.
3. A Kitchen
In any kitchen, ample storage is a must for quality of life and resale appeal. If you have an underutilized wall or corner, think about installing open shelves to keep frequently used cookware within reach. Converting your under-sink and under-counter shelves into drawers can make it easier to see and access kitchen utensils and pantry items. And if you could use an additional prep station but don't have floorspace to spare, a fold-down table can be an elegant solution.
4. A Garage
A new garage door might not sound like the most exciting home upgrade, but it can really enhance curb appeal – and, if your garage is attached to your house, a new door can also reduce your energy bills. Between these two factors, several studies have shown that replacing your garage doors and tracks is one of the highest return-on-investment home improvement projects you can do. One study showed that investing $3,470 on an upscale door can yield $3,411 at resale.
5. An Attic
If your attic is accessible via a stairway and has a ceiling height of at least seven feet, consider turning it into a finished spare bedroom, office, gym, playroom, or hobby room. Since it's often cheaper to renovate an existing space than to build an addition, an attic conversion can be a cost-effective way to increase your indoor square footage for whatever purpose you have in mind. Plus, if you install insulation, you could see immediate energy savings.
6. Floors
If your wall-to-wall carpets are looking worn-out, think about replacing them with quality hardwood or manufactured wood flooring. According to a recent study, homes with wood floors sold for 2.5% more than homes with other types of flooring. Meanwhile, you can enjoy its stylishness, durability, and ease of cleaning. If you're handy and have the right tools – including a rented dumpster for your old flooring materials – you could make this a DIY project and save on labor costs.
7. Molding
Crown molding can be the finishing touch that takes your interior spaces from run-of-the-mill to refined. It creates a pulled-together look and can camouflage cracks and imperfect taping jobs along your ceilings. It's also relatively easy to install. The trickiest part is mitering the corners so the wood pieces fit together nicely, but you may be able to get a home improvement store to do this step for you. Then, it's just a matter of nailing the lengths in place.
Put Your Dreams Into Action
When it comes to paying for your next home improvement project, large or small, American Heritage Credit Union gives you a wealth of smart borrowing options:
HELOCs
Your home is more than four walls and a roof to keep you safe. It can also be the source of flexible and affordable financing for multiple or ongoing renovation projects. Our Gold and Platinum Home Equity Lines of Credit (HELOCs) allow you to tap into the equity you've built and withdraw cash as needed over an extended period of time. You can borrow up to 95% of your home's value and choose between fixed-rate and adjustable-rate options.
Home Equity Loans
If you've got big plans and need a larger upfront lump sum to get them underway, one of our Fixed-Rate Home Equity Loans might be the perfect choice for you and your family. Loan amounts are available from $5,000 all the way up to $1,500,000, and a loan will provide you with consistent and manageable monthly payments.
Personal Loans and Credit Cards
If you haven't built enough home equity yet, American Heritage Credit Union also offers several options for Personal Loans and Credit Cards with interest rates that are, on average, 0.5% to 1% lower than commercial bank rates. Personal loans give you upfront cash that you can use for virtually any purpose, and you can take up to 120 months to repay the funds. Our Mastercard® credit cards come with great rewards, including cash back or rewards points.
With today's low interest rates and high property values, now could be the right time to secure the financing you need to create the home of your dreams. And when you're a member of American Heritage, you've got a trusted financial partner who's ready to lend a hand. Get in touch today!