Feeling Thankful? Here are 8 Ways To Give Back on Thanksgiving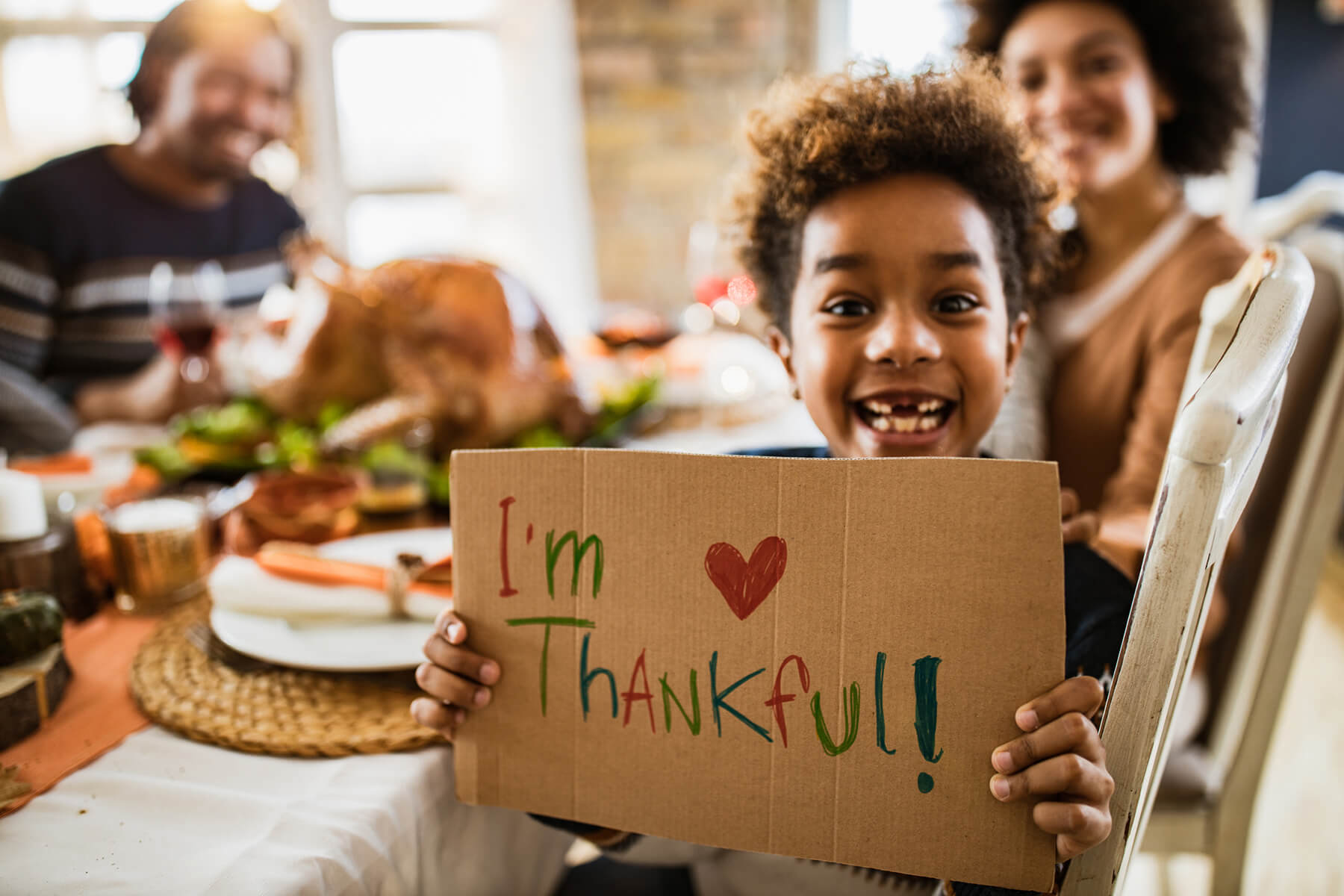 When you think of Thanksgiving, what do you think of first? Is it gathering with friends and family? Is it the food? Or is it your feelings of thankfulness for everything you have in your life?

Whatever you associate the holiday with, there are others in the community who may not get to experience the same joy around the holidays. But you can help change that by finding ways to give back to your community. Here are a few simple ways to give back on Thanksgiving and spread some holiday cheer.
1. Participate in a Food Drive
Food insecurity affects millions of people throughout the country, and it is a reality in many of our communities, where some families struggle to access nutritious meals. During the holidays, this disparity is even more pronounced.

You can easily give back by participating in a food drive. Host one in your neighborhood. Encourage your neighbors to donate nonperishable items and drop the donations off at a local food pantry. If you have kids, talk to their school about setting up a drop-off point for canned goods to further increase the amount of food you're able to collect.
2. Volunteer With a Food Bank
You can also volunteer your time with a local organization like Philabundance, which is working year-round to bring nutritious food to the people in our communities who need it most. Sign up to work at a distribution event, host a fundraiser, and raise awareness, or help the food collection team pick up and organize donations throughout the year.
3. Help Us Make a Difference for Local Children
At American Heritage, we're always looking for ways to give back and improve the lives of kids in the Delaware Valley. That's why we started the Kids-N-Hope Foundation in 1996. Since then, it has supported the music therapy program at the Children's Hospital of Philadelphia. Music therapy is a medical treatment that's proven to have positive benefits for the psychological, physical, cognitive, and social functioning of individuals with health or developmental needs.

To date, the organization has raised over $2 million and helped more than 6,000 local kids. Your support will help us keep going! You can donate directly to the foundation here.
4. Donate Your Credit Card Rewards
If you use your card frequently, rewards points can add up fast. Put them to the best use by donating unused points or cash rewards to a cause you care about. Check your rewards program's website to see how you can donate – some make it very easy to donate directly to major charities.

And don't forget: American Heritage will make a donation to Kids-N-Hope with each purchase you make on your American Heritage credit card or debit card.
5. Collect Warm Clothes
Winter clothing is expensive and many families in need struggle to provide their children with the winter coats they need to stay warm and comfortable during the holiday season. Consider donating to Operation Warm and help get new coats to the kids who need them in your community. Donate a new coat, provide a monetary donation, or volunteer your time to help get the coats to the families who need them.
6. Trim Your Budget, Give the Difference
Find ways to spend a little less on yourself, then donate the difference to a cause you care about. It's easier than you think! If you're planning a Thanksgiving get-together or just preparing for your next run to the store, here are some ways you can save money on groceries.
7. Run a Turkey Trot
Did you know the average American takes in between 3,000 and 4,500 calories from their Thanksgiving meal? Why not burn off some of those calories by participating in a Turkey Trot? In the Delaware Valley, you have tons of fun runs and races to choose from, and they typically donate at least a portion of their entry fees to charity. Most of these events are family-friendly and offer different length runs and walks, so you can bring the whole family and have fun together.
8. Take Part in GivingTuesday
You've heard of Black Friday, Cyber Monday, and Small Business Saturday. But don't forget about GivingTuesday, a worldwide movement that's focused on generosity. Learn more and find a local opportunity to participate in GivingTuesday 2021.
Giving Is a Team Effort
As part of a locally based financial institution, all of us here at American Heritage Credit Union believe in staying actively involved in our community – during the holidays and throughout the year. Learn more about our community involvement and find ways to get involved yourself.