Things to Do for Father's Day in Philadelphia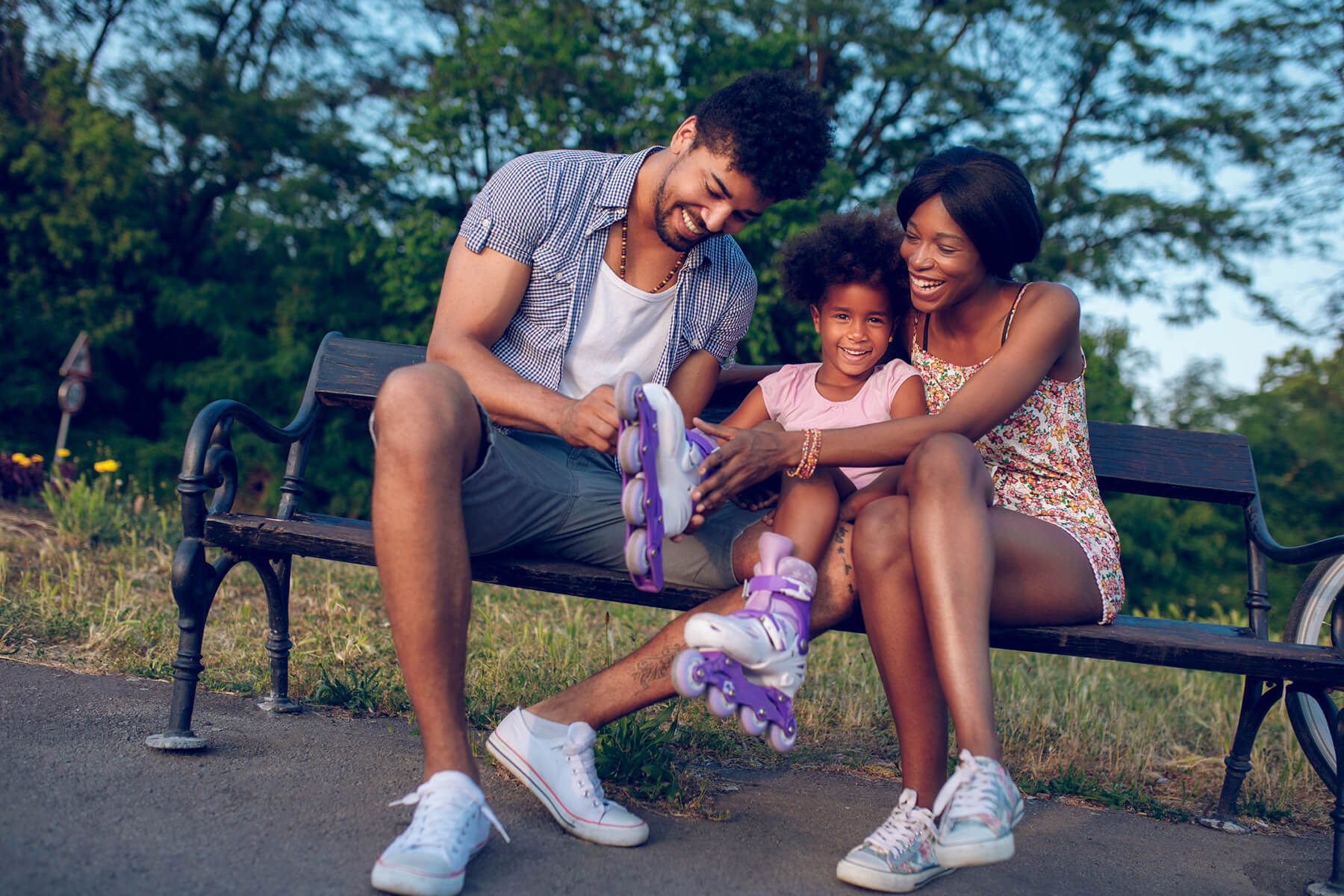 Dads, grandfathers, uncles, mentors, and all father-figures deserve a day to be honored. For the man who has everything, treat him to an experience, particularly now that concerts, shows, museums, and more are opening their doors once again. In case your Father's Day plans last year were put on hold from the pandemic, make your bookings now for a safer comeback summer.
For those in the Greater Philadelphia area, luckily June has a lot of happenings in the city. Don't forget to take advantage of Free Parking Saturdays when you buy attraction tickets at the Independence Visitor Center (through July 3, 2021)!
Blue Cross RiverRink Summerfest
(Open 7 Days a Week, May 7 through September 26, 2021, including holidays)
Enjoy this boardwalk-style Philadelphia Waterfront tradition that includes roller skating, games, rides, mini-golf, and food and drinks. Safety is top priority at the event and the site will be closely following the safety guidelines established by the City of Philadelphia and the Center for Disease Control and Prevention (CDC).
For updates on Blue Cross RiverRink's hours and weather-related closures, visit RiverRink.com or follow them on Facebook, Twitter, and Instagram.
Parks on Tap
(Hours and days are weather permitting)
Treat dad to a drink from the Parks on Tap traveling beer garden, held throughout various Philadelphia city parks. Enjoy scenic views and with a portion of all proceeds benefiting each park. Spend time at Fairmount Water Works along the Schuylkill River or Trails End on the Schuylkill River Trail.
A daily sign-in is necessary for this event, so don't forget to visit ParksOnTap.com before your visit!
Rittenhouse Square Park
Relax in the sun or have a picnic in this family-friendly park filled with beautiful greenery and statues. One of Center City's most popular outdoor hang outs, Rittenhouse Square is the ideal place for a casual day with the special father-figure in your life.
Visit FriendsOfRittenhouse.org to check for upcoming events for the public and members alike.
Chinatown Scavenger Hunt
(Through Saturday, July 3, 2021)
Discover historic Chinatown while earning points and earning prizes in this event held by the Philadelphia Chinatown Development Corporation. After you've finished, visit some local restaurants for great food and support small businesses while you're at it!
Participants must register at Franklin Square's Ticket Window during business hours to start the hunt.
Rothman Orthopaedics Roller Rink at Dilworth Park
(Through Sunday, July 11, 2021)
Take your loved one to the retro-inspired outdoor roller rink at Dilworth Park and skate in style. Skating can be booked one hour sessions, with skate rentals available if you don't have your own. Food and refreshments can be purchased by the Air Grille's pop-up beer garden.
Book your session online at RothmanRink.TicketSocket.com
Spruce Street Harbor Park
(Through Sunday, September 26, 2021)
This free seasonal park on Penn's Landing offers entertainment, scenic views, and recreational events day or night. The Independence Seaport Museum next door offers boat rentals, such as kayaks and rowboats, in 30-minute intervals. For small groups, book a hammock lounge and relax while overlooking the Delaware River.
Festival of Fountains at Longwood Gardens
(Through Sunday, September 26, 2021)
Don't miss the daily fountain performances in the Main Fountain Garden and Open Air Theatre, as well as the nighttime displays on Thursday, Friday, and Saturday evenings. Other evening events include Live Music in the Beer Garden on the same days as the nighttime displays.
Reservations to visit the garden can be made at LongwoodGardens.org.