4 Digital Services to Join This Earth Day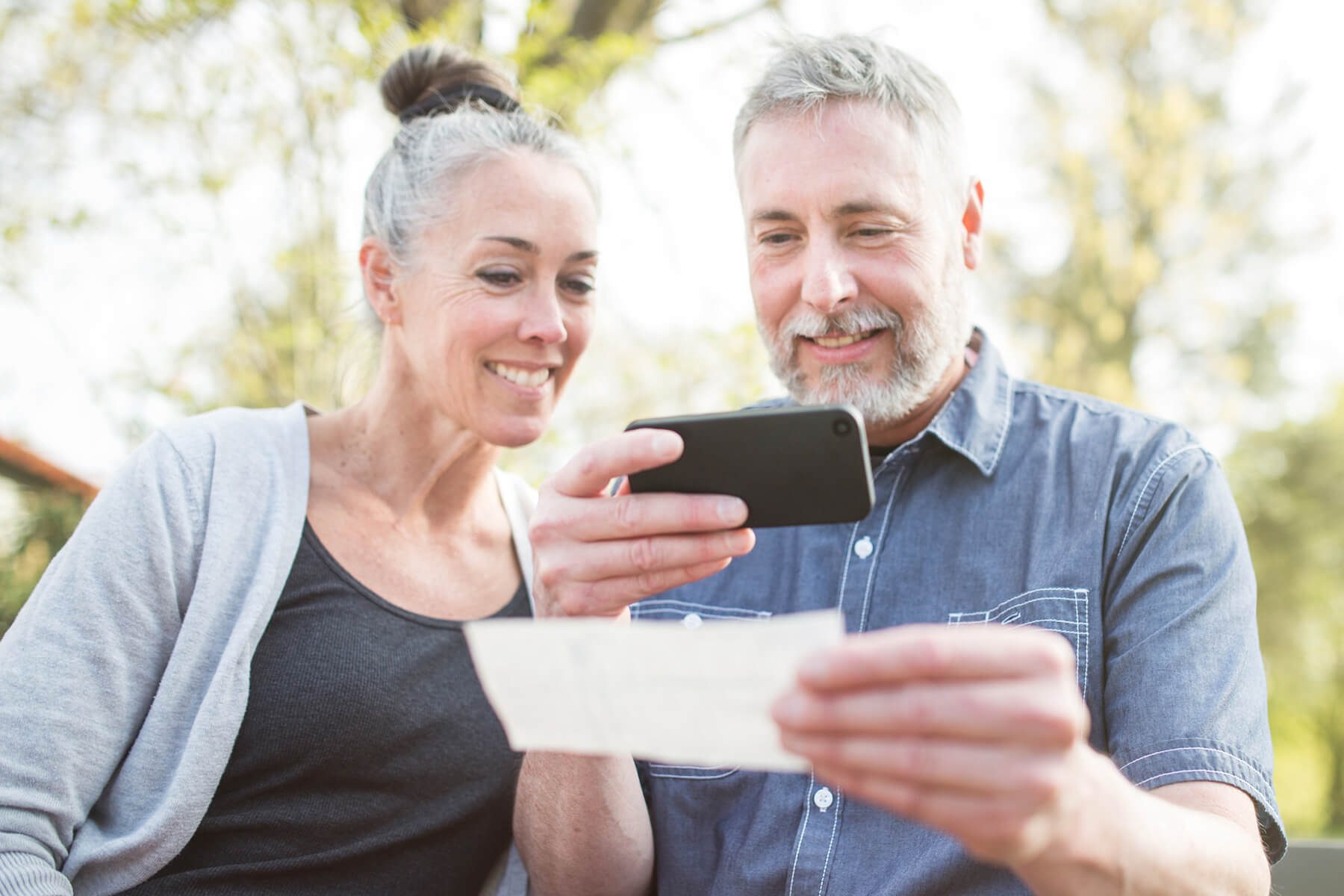 April 22nd is Earth Day. Caring for the planet is the responsibility of every individual and business, and we at American Heritage believing in doing our part. Our internal Green Team's initiatives, such as the Adopt-A-Highway program, provide employees the opportunity to better their local communities and workplace.
All of us can make a difference every day by choosing greener, electronic options. By reducing paper waste and mailing resources, you can help reduce your footprint and contribute to the good of the environment.
If you are looking for more ways to reduce waste, consider using these four digital services offered at American Heritage.
1. eStatements
Upgrade your paper files with eco-friendly recordkeeping. With eStatements, your monthly account activity statements will be available through Online Teller, rather than arriving by mail. Each month, you will receive an email notification letting you know your statement is ready to be viewed.

Safely view current and past statements within your online account for easy organization. Statements are still able to be printed as you need them, but you will no longer need to worry about filing or shredding old documents.
How to sign up for eStatements:
Log on to Online Teller
Click on Member Service Tab
Click "eStatements" option
Enter your email address
2. Bill Payer
Save time and postage by paying your bills using Bill Payer, found within Online Teller and the Mobile Teller App. Manage all your bills in one place and see upcoming payments, recent history, and more. Avoid late fees by scheduling payments in advance or setting up recurring payments, hassle-free.
How to sign up for Bill Payer:
Log on to Online Teller
Click on the Bill Payer Tab
Agree to the terms
Add a Payee
3. Quickpay
Don't let monthly bills get lost in the mail shuffle. Make your American Heritage loan payments quickly and easily through our online portal from an non-American Heritage account or debit card. Schedule both recurring and non-recurring electronic using your debit card or directly from another financial institution, no checkbook or branch visit required.
Click here to get started with QuickPay or click "Pay a Loan" in our website navigation.
4. Direct Deposit and eDeposit
Your physical paycheck can also be turned digital by setting up Direct Deposit. Save on fuel, too, by skipping a trip to the drive-thru or branch. To make the switch, provide your account details and American Heritage routing number (236082944) to your employer, who will set up your funds for Direct Deposit.

In addition to using Direct Deposit, you can also deposit individual checks into your account by using our free eDeposit service in right from your mobile phone or tablet. Simply open our app, select eDeposit, and follow the on-screen instructions to deposit your check in a few simple steps.
How to use eDeposit:
Log on to Mobile Teller ( iOS, Google Play)
Click on Deposit a Check in the menu
Follow the instructions on screen
Take photos and click Make Deposit