Honor the Dream on Martin Luther King Jr. Day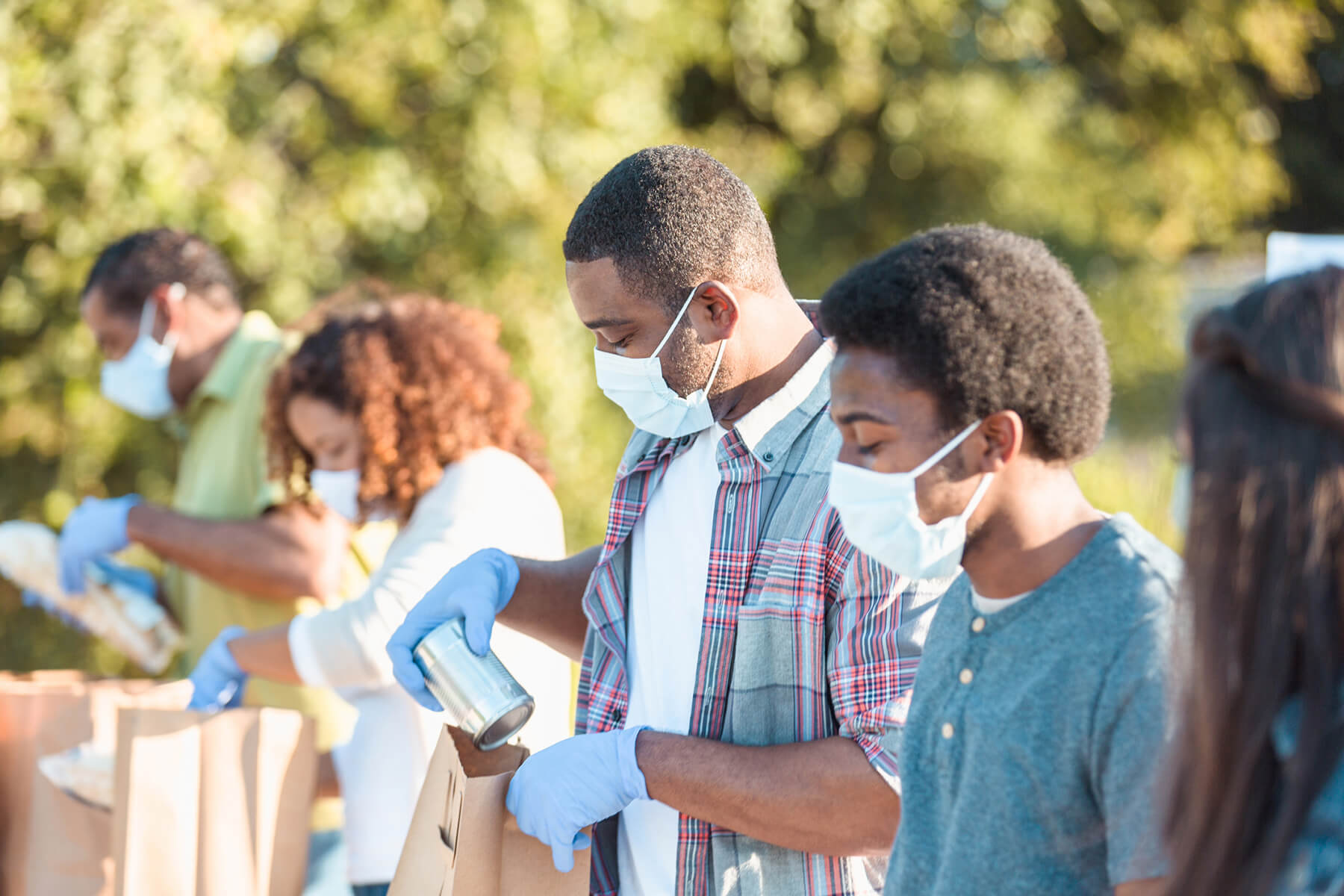 "Life's most persistent and urgent question is, 'What are you doing for others?'" – Martin Luther King Jr.
Martin Luther King Jr.'s legacy extends far beyond his famous "I Have a Dream" speech. Throughout his time as a civil rights leader, both his words and actions spoke to the importance of joining together as a community to overcome injustice and create a fairer, kinder society for everyone. In that spirit, Martin Luther King Jr. Day has become a national day of service, and the Greater Philadelphia Martin Luther King Day of Service is one of its largest annual events.

In these challenging times, the need to serve others is as great as ever. While we all need to take extra precautions to stay safe from COVID-19, there are still plenty of ways we can work together to serve our community. Here are seven ways to get involved for MLK Day 2021 and in the year ahead.
1. Join Local Efforts
Across the Greater Philadelphia region, there are multiple events and activities planned for MLK Day through Global Citizen, a local nonprofit focused on civic engagement. These include a wide range of community outreach meetings, community service opportunities, and educational programs. If you're looking for a broader range of volunteer opportunities, you can find more ways to help out on sites like VolunteerMatch.
2. Feed Others
Food insecurity is a growing problem in the U.S., and the challenges of COVID-19 – like increased unemployment and reduced access to public resources – have made a bad situation worse. Philabundance and other area food banks are stepping up to meet the challenge, bringing food to tens of thousands of people each week. You can help by volunteering to help sort and pack donated food and prepare it for distribution. Donations of food are always needed, but financial donations can especially make a difference. For instance, by purchasing food in bulk, Philabundance can turn each dollar donated into two meals for someone in need.
3. Support Environmental Justice
Caring for the environment isn't just about protecting coastlines and animals. Low-income neighborhoods and communities of color often face elevated levels of pollution and other environmental degradation. Take time to learn more about the connection between social and environmental justice, and consider partnering with local organizations like the Clean Air Council. You can also take steps to decrease the environmental impact of your home and lifestyle by finding ways to reduce your footprint.
4. Get Creative
There are lots of ways to serve while being creative, from crocheting blankets and scarves to writing letters and making holiday cards to brighten someone's day. Global Citizen has a growing list of volunteer opportunities that could put your talents to work, and you and your family can participate in many service and community events from the safety of home.
5. Donate Blood
There's a critical need for blood donations to support patients of all kinds. Right now, there's also a particular demand for donations of blood with COVID-19 antibodies from people who have fully recovered from a verified case of COVID. Check with the American Red Cross to make sure you're eligible to donate blood and sign up for a blood drive. If you can't donate, encourage your friends and family to do so, and consider volunteering at a blood drive in your area.
6. Open Your Wallet
From providing food and shelter to delivering healthcare and education, many local and national nonprofits bring invaluable services to underserved communities. These nonprofits depend on our financial support. If you have the money to spare, give generously to the causes you care about. Not sure where to start? Our Guide to Charitable Giving can help.
7. Be a Good Neighbor
Even if you can't participate in any official MLK Day events or service opportunities, there are plenty of informal ways you can give back, often right in your own neighborhood. For example, you can make meals to share with neighbors who are seniors or have health or mobility issues. See if you can lend a hand by running errands, doing yardwork, or helping in other socially distanced ways.

Here at American Heritage Credit Union, we know that great things are possible when a group of dedicated community members work together to achieve a shared goal. As a local not-for-profit credit union, American Heritage is actively involved in supporting essential organizations in our community through charitable giving and by volunteering our time and talents.
We encourage you to join us in our next community effort and to take part in some of the service opportunities we've talked about here. You won't regret it, and our community will be better off because of it