7 Ways to Give Back This Holiday Season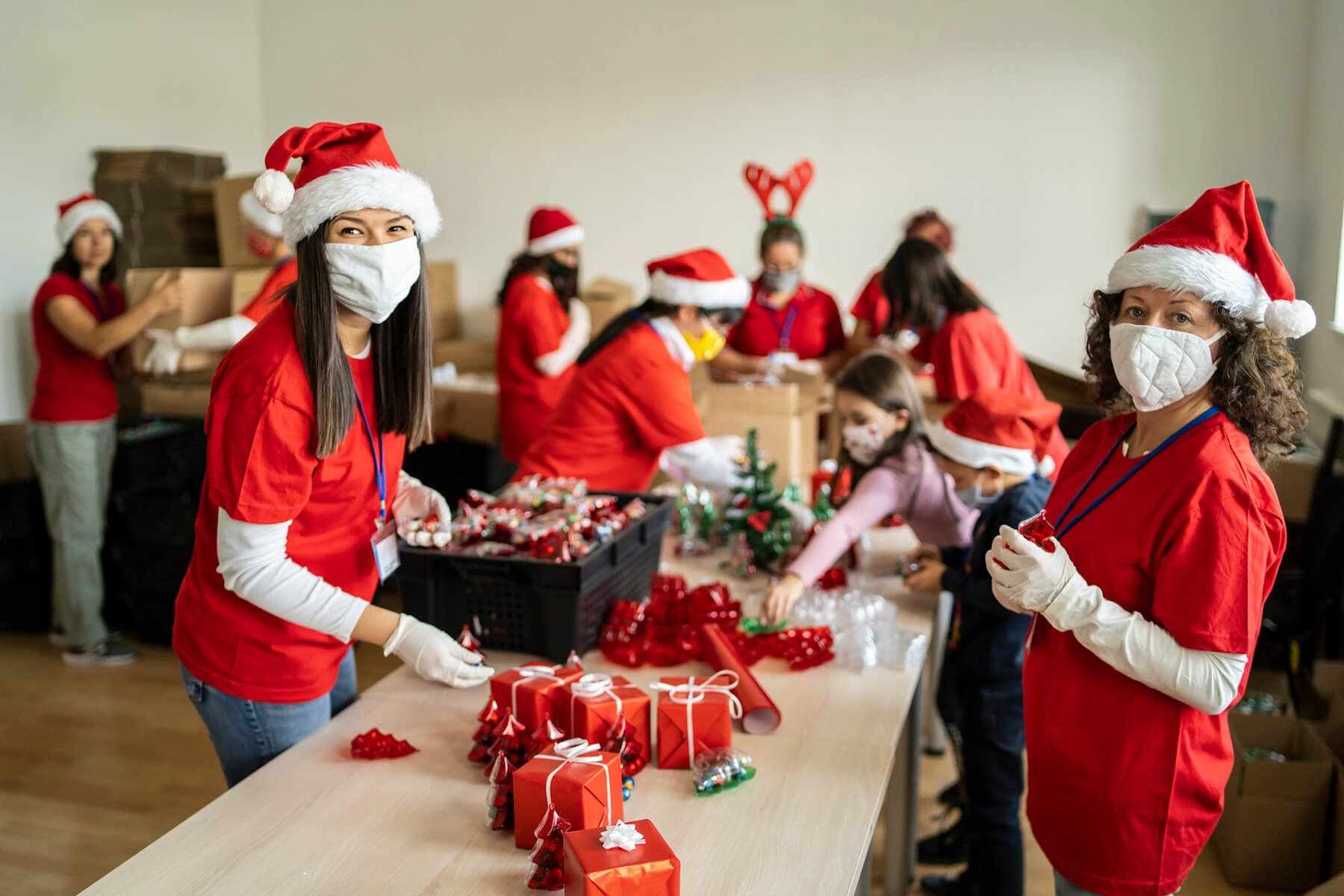 The spirit of giving is always alive and well during the holidays, and we know that's especially true this year. As so many people grapple with the hardships of COVID-19, many of us are looking for ways to lend a helping hand. But with new safety concerns, it can be a challenge to find ways to help others while safeguarding our own health. That's why we're sharing this list of seven ways you can make a difference in your community right now, without putting yourself at risk.
1. Volunteer Safely
From delivering nutritious meals to providing educational or emotional support, nonprofits in our area are working hard to serve people in need, and they have an ongoing demand for committed volunteers. While you may be reluctant to volunteer due to safety issues, keep in mind that many organizations have developed low-risk volunteer opportunities that don't involve direct contact with others. These include contactless meal delivery to seniors and providing online tutoring for students. If you're looking for ideas, VolunteerMatch is a good place to start.
2. Donate Blood
As agencies and nonprofits report critical blood shortages, taking time out of your schedule to donate is more important than ever. If you meet the qualifications and are feeling well, donating blood or platelets is a great way to help others. Also, the Red Cross is actively seeking blood plasma donations from people who've fully recovered from a verified COVID-19 diagnosis. To get started, visit the website of the American Red Cross or download the Red Cross app. Can't give blood yourself? Encourage friends to donate or volunteer to staff a blood drive in your area.
3. Give to Great Causes
Nonprofits need financial support as well as volunteers. If you're not sure where to donate, the city of Philadelphia has created a COVID-19 response fund, which distributes donations to local organizations that serve at-risk populations. Want to make it a group effort? Facebook and other social media platforms let you organize online fundraisers for different charities. Also, check out our how-to guide to charitable giving for tips to help make sure your donations have the greatest possible impact.
4. Clean Your Closets
Looking to declutter over the holidays? Go through your closets and look for clothes and other items to donate. Some local organizations like churches, civic organizations, and homeless shelters may accept coats and warm clothing. There's also a big demand for soap, shampoo, and other self-care products. If you have shelf-stable food items taking up space in your pantry, consider donating them to Philabundance or other local food banks.
5. Care for Furry Friends
As the weather gets colder, many cats and dogs will wind up in animal shelters. You can help by donating used towels, blankets, and supplies. Or consider adopting or fostering a four-legged friend. You can give them a forever home or give them a safe place to live until a forever home can be found, which helps reduce the burden on local animal shelters during colder months.
6. Buy Gifts for Charity
Especially during the holidays, many retailers will donate a portion of your purchase price for certain items to support a charity. For example:
Williams Sonoma is donating proceeds from certain purchases to No Kid Hungry and the Human Rights Campaign.
West Elm is donating to St. Jude Children's Research Hospital and the ASPCA.
Parachute is donating to Get Us PPE and Safe Place for Youth.
Gifts like these are a great way to make a bigger impact over the holidays, and your recipients will appreciate that your purchase for them is also helping someone else.
7. Support Local Businesses
Small businesses have been some of the hardest hit by the pandemic and depend on the holiday season to help them stay in business. Instead of only shopping at big-box or online stores or ordering from chain restaurants, try to give your local stores and restaurants your business. Even if they aren't open for in-store shopping or dining, many will ship online orders or provide curbside pickup. You can also support your favorite local businesses by buying gift cards to use later.
Making a Difference Locally
At American Heritage, we live by the credit union philosophy of "people helping people." Because we're based right here in the community we serve, we have a personal stake in supporting the strength of our community through volunteering, fundraising, and other forms of community involvement.

Back in April, our team stepped up to support our community by donating 50,000 personal protective equipment (PPE) face masks to hospitals throughout the region. With the support of our members, employees, and organizations we partner with, we also make regular donations to many other local, national, and international causes.

We encourage our members to learn more about American Heritage's work in our community and to consider pitching in to help with our community efforts in the coming year. After all, when it comes to serving the community, the more the merrier!