Managing Your Money in Difficult Times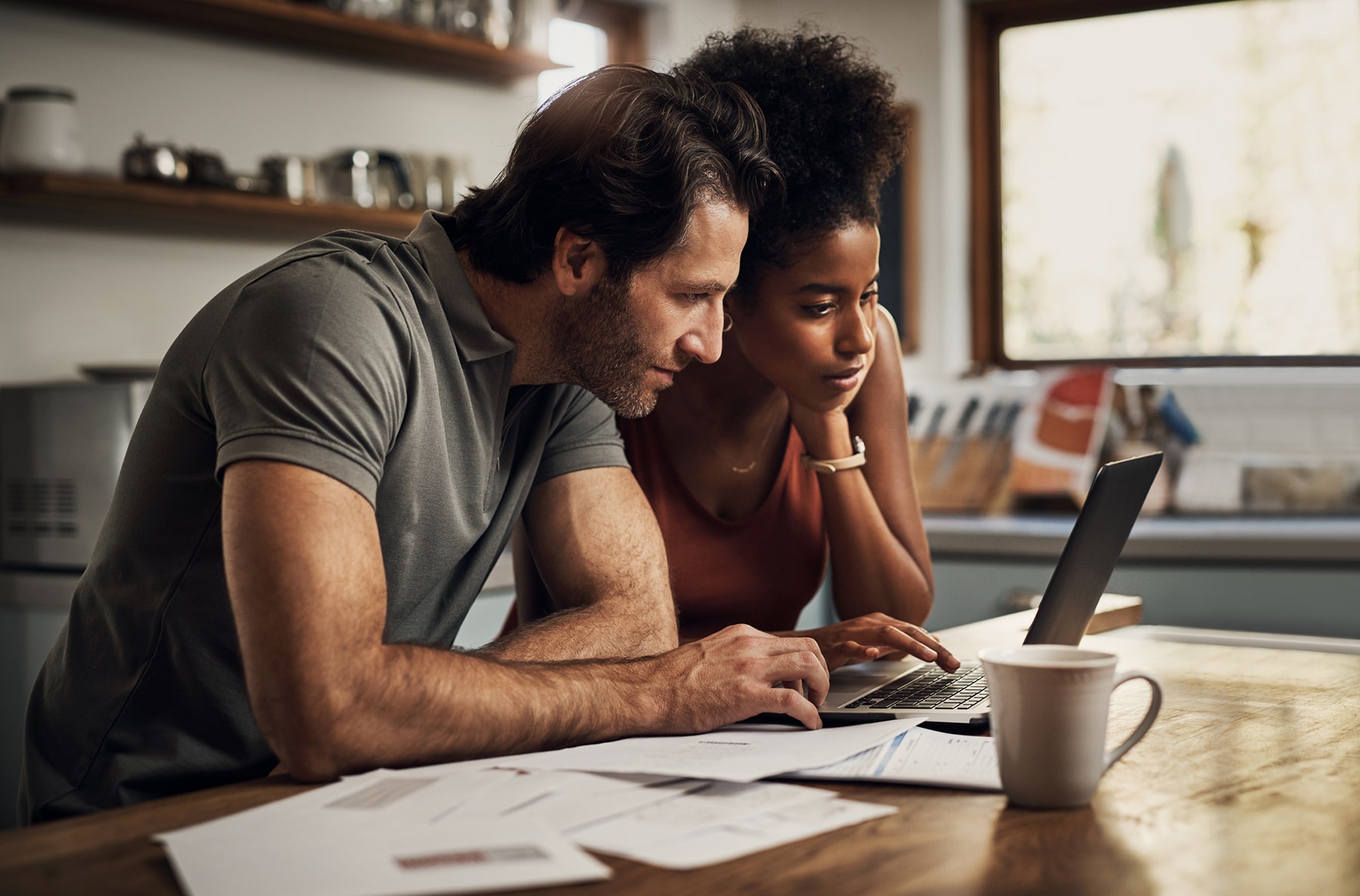 Things are different now, and new economic uncertainties and financial pressures are a reality for many people. We understand, and we want to help ease the financial stress you may be feeling.
Even in the face of an economic recession, there are some practical steps you can take now to help boost your financial security and feel better prepared for whatever tomorrow brings.
Keep Tabs on Your Cash
Even if you can't get to your credit union branch, it's easy to monitor and manage your finances using non-branch alternatives.
ATMs
Find a surcharge-free ATM to complete many common banking transactions: Get cash, check balances, and transfer funds to another account. Many ATMs are even equipped to accept deposits.
Online & Mobile Banking
Even if you're stuck at home, it's easy to monitor your account, pay bills, and handle other routine banking needs. Enroll in online banking and use your mobile banking app to securely check your balance, transfer funds, pay bills, and deposit checks.
Direct Deposit
If you're not receiving your paycheck by direct deposit, contact your employer or other income source to make the switch. Direct deposit sends your income electronically directly to your account, so you can avoid delays in getting paid or lost checks.
Find Ways to Cut Spending
Staying in control of your day-to-day spending is especially crucial in a challenging economy. Here's what you can do.
Set a Budget & Track Spending
With an effective budget, you can plan how much you'll spend on expenses like rent, groceries, and your phone bill. By estimating each of these monthly expenses, you can make sure you're not spending beyond your means and see, in advance, how much you can afford to save or spend on something fun.
Over time, it may be a good idea to update your budget to better fit your circumstances. You can do this by adding or removing spending categories or by adjusting spending limits for some expenses.
OK, you know that you need a budget, but how do you begin?
Download this free worksheet to serve as your budget planner, or, better yet, use American Heritage's My Money Manager tool in our Online Teller and mobile app.
Look for Ways to Save Money
As you set up your budget and track spending, you may be surprised to realize how much you're spending on non-essentials. If you're wondering how to save money fast, cutting down on these expenses can help:
Groceries: Save at the store by buying items in bulk, buying fewer prepared foods, and keeping your kitchen stocked with low-cost canned and dry ingredients (and finding recipes to put them to use).
Subscriptions: Cancel unnecessary recurring expenses like streaming services or magazine subscriptions.
Other monthly bills: Review your phone bill, car insurance coverage, and other monthly expenses to see if it's worth switching to a less expensive plan or provider.
Refinance Loans
One of the few positive side effects of recession and economic volatility is that interest rates on some loans may go down. This creates a unique opportunity to refinance your mortgage with a lower fixed rate, which can cut your monthly payment and long-term interest significantly.
And, if your car payments are taking a big chunk out of your budget, talk to your credit union about refinancing your auto loan with a lower rate.
Consolidate Debt
If you're currently chipping away at an unsecured loan or high-interest credit card balances, paying off this debt sooner will be a huge weight off your shoulders – and your finances.
Debt consolidation can help you save money by combining multiple loans and/or credit card balances into one, with one interest rate and one monthly payment. Look to your local credit union for a low-rate personal loan or balance transfer credit card to help you consolidate and save money.
Prepare for What-Ifs
Creating an emergency fund is a vital way to deal with unforeseen circumstances such as illnesses, job loss, unexpected home or car repairs, and other financial emergencies.
Some suggestions:
Use a separate savings account to help you avoid the temptation to tap your emergency savings unless it's an emergency.
Set up automatic transfers from checking to savings to ensure you're continually building up this fund.
Don't be afraid to start small. Even $20 a month can add up, and you can always increase your deposits as your budget permits.
Experts recommend saving three to six months' worth of living expenses in an emergency fund, but it doesn't hurt to have more.
Talk to Your Credit Union
Right now, credit unions across the country are working hard to support their members' financial security and provide resources for those experiencing financial hardship. In these unprecedented times, we are currently taking special measures to help our members, and our friendly, knowledgeable team is ready to answer any questions you may have.