Owning vs. Renting a Home: 6 Things to Consider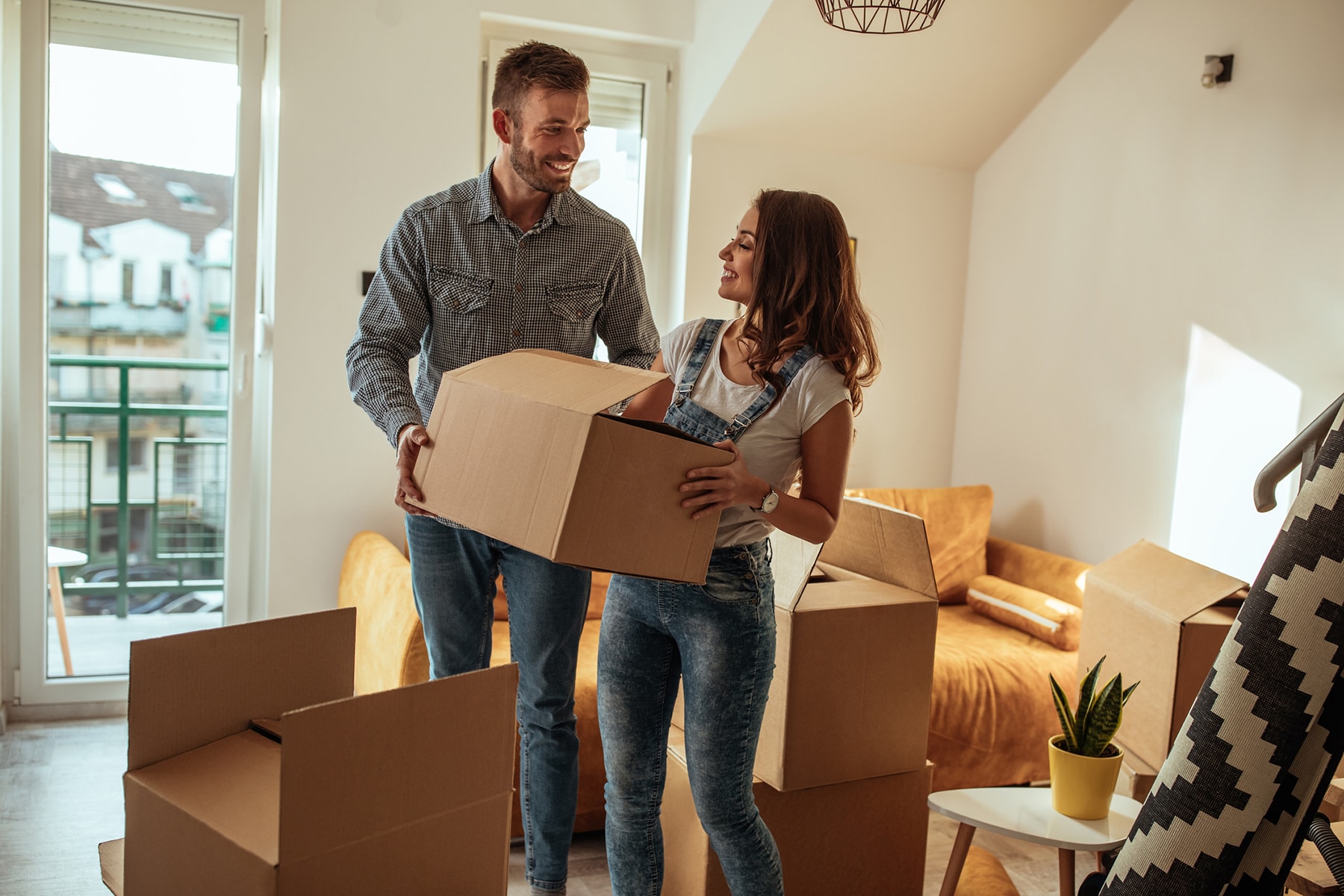 Having a great home is key to enjoying a great quality of life. Choosing a home that fits your lifestyle, goals, and budget often begins with one big question: Should you rent or buy?

Of course, it all depends on your needs. If you're planning your next move, considering these 6 factors will help you decide whether to rent vs buy.
1. Long-Term Plans
Most experts caution against buying if you're not going to live in your home for at least five years. If you've found your dream neighborhood or town and want to put down roots, it might make sense to buy a home. But if your job requires you to move around a lot, or you think you'll soon need a larger home for your growing family, it's probably more cost-effective to wait.
2. Needs & Budget
A general rule of thumb is that your housing costs – whether it's your rent or mortgage payment – shouldn't be more than 25% to 30% of your monthly income, after taxes. Just as important, you should be sure that the house you can afford to buy will meet your needs, from its square footage to its school district.

If the homes in your price range aren't a good fit, wait until your savings and income will pay for one you're truly happy with. So ask yourself: "How expensive of a house can I afford?" and consider these 8 tips to avoid becoming house poor.
3. Your Credit
A lower credit score will likely limit your mortgage options and drive up your rate, potentially making homeownership more expensive over time. Sometimes, it's a good idea to delay your home purchase while taking steps to build or rebuild your credit.
4. Upfront Costs
Whether moving into a new apartment or your first home, you'll have to plan for a number of upfront out-of-pocket expenses. For renters, these may include:
First month's rent and security deposit
Deposits for utilities
Renters insurance
Moving expenses, a parking pass, pet deposit, or other fees
If you're taking out a mortgage to buy a home, the list of home buying expenses is much longer. They mainly consist of:
The down payment – 20% is the gold standard, but it could be lower
Mortgage closing costs – a set of costs related to your financing, taxes, insurance, and property inspection; these typically add up to about 2% to 5% of the total purchase price
In a nutshell, renting a new place could mean spending a couple thousand dollars upfront. Buying a place may require spending tens of thousands of dollars upfront.
5. Monthly Expenses
While short-term renting costs tend to be lower, homeownership could offer significant financial benefits over time. For example, while homeowners may see a few expenses increase over the years – such as property taxes and utility costs – they won't face periodic rent hikes from their landlord, which are a fact of life for most renters.
And unlike renters, homeowners create a substantial nest egg by building equity in their home, and once the mortgage is paid off, their housing expenses go down sharply.
6. Maintenance & Repair Costs
Owning your own place gives you the freedom to make any home improvements you want (within the rules of your community or homeowners association, of course). This flexibility is wonderful, but you're also on the hook for all repairs, while renters can turn to their landlord for most of these.
Because these are a major long-term cost for homeowners, experts recommend owners save an additional 1% of their home's value each year to cover the costs of major repairs and replacement of appliances and equipment like their water heater or washer/dryer.
WHAT'S RIGHT FOR YOU?
It all comes down to two things: what you want and what you can afford.
Consider Buying If…
You have healthy credit and your debt load is minimal.
You've saved enough for a down payment.
Your monthly mortgage payment will be less than 25% to 30% of your take-home pay.
You don't anticipate moving anytime soon.
You can afford home maintenance and repairs and other expenses like property taxes, higher utility bills, and homeowners insurance.
You'll have savings left over to serve as an emergency fund if times get tough.
Consider Renting If…
You will likely move within the next five years or so.
The current market makes it hard to afford the right home.
You're worried that home-buying won't leave enough savings left over for emergency needs.
You're paying off substantial debt and still need to build credit.
If now isn't the right time to buy a home, don't be discouraged. Sometimes, putting off a big financial decision makes you better prepared when the time is right. Plus, the typically lower cost of renting vs. owning can help you save more money for the future – including the down payment on your first home.
WHEN YOU'RE READY TO BUY, WE'RE READY TO HELP
American Heritage Credit Union is here to support your dream of homeownership. We offer great low mortgage rates, special low-down-payment options for first-time buyers, and even an in-house real estate firm and money-saving Home Connection Program. From finding your place to financing it, turn to us for everything you need to get moving.