Four Ways Credit Unions Create Economic Opportunity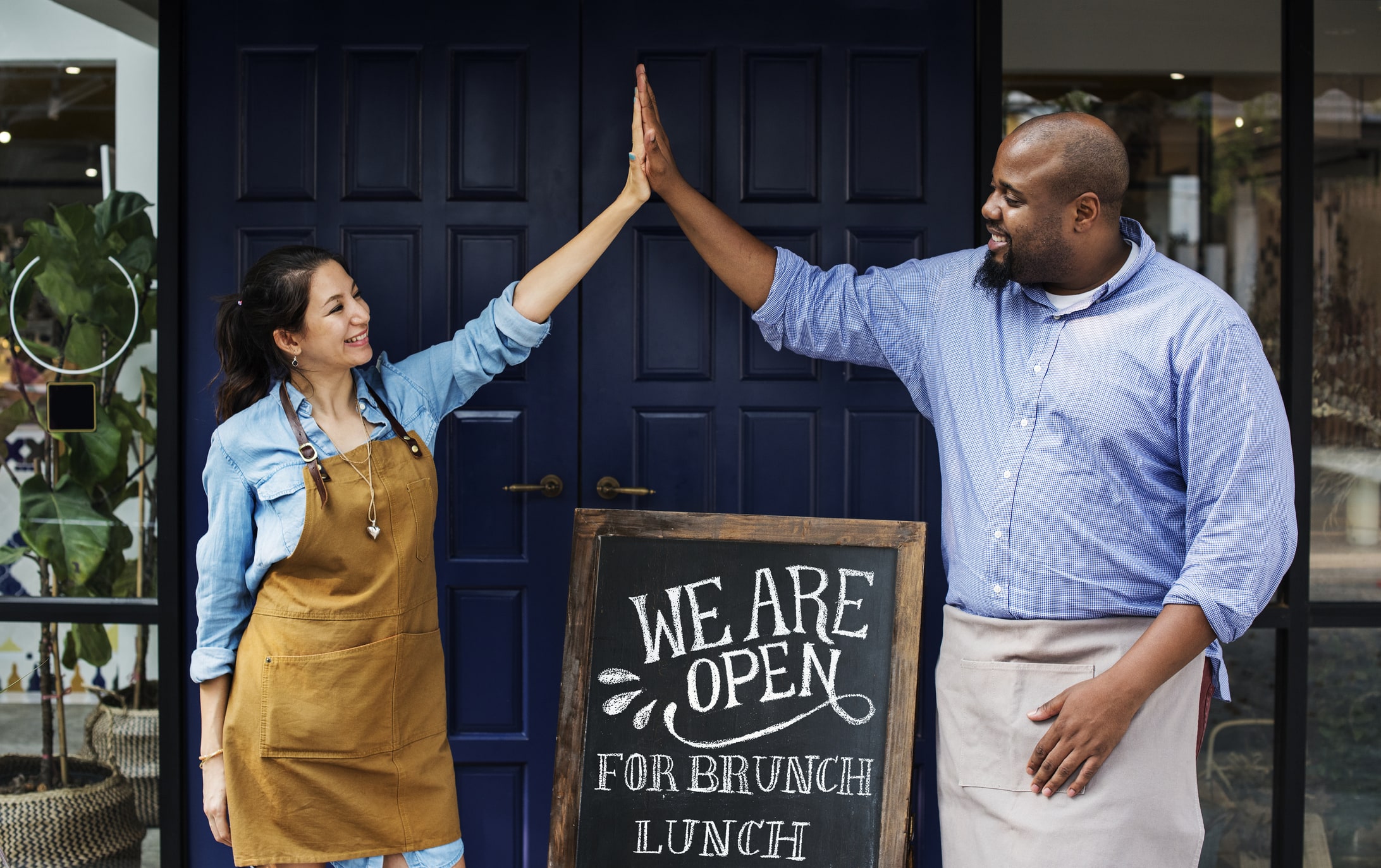 If you own or work for a local business, you understand how important your community is to the success of your business. At American Heritage Credit Union, we do too. As a credit union with deep local roots, our commitment to serving members' financial needs goes hand-in-hand with our work to support our community.
Providing opportunities for economic development communities is why supporting businesses and our members' professional success is a big part of what we do. Here are four ways that credit unions are creating strong opportunities in the communities they serve:
1. Support for Employees
It's a fact: Happy employees are better employees. If you have a business, supporting your employees' overall financial well-being will make them more productive and dependable, as well as more likely to stay with your organization. This can directly impact your bottom line!
Credit unions like American Heritage offer valuable workplace partnership programs designed to bring the benefits of credit union membership to the employees of participating companies and organizations.
With access to affordable, quality financial solutions and other resources, employees can save more for important goals (like a new home, new car, a wedding or retirement), reduce financial stress, and access financial education on topics such as budgeting, homebuying, understanding credit, and preparing for retirement.
Here at American Heritage, our members earn dividends on their interest-bearing accounts, we don't charge for ATM usage, and we have many low and no-cost account options. So, offering credit union benefits to your staff can like giving them a raise – at no cost to your business! Learn more about our Workplace Partner program.
2. The Right Banking Tools
Whether you work for a larger business or are self-employed, the right financial tools are critical. While most people think of credit unions as financial institutions that focus on personal finance, credit unions like American Heritage have the resources to support their members' business needs as well.
If you're looking to save time, improve cash flow, and better support your customers and employees, you'll find a variety of sophisticated, affordable solutions at your local credit union. Here at American Heritage, these services include:


Faster Ways to Pay and Get Paid: These include eDeposit Scanner Services, ACH origination for easy electronic transactions, and business credit cards to manage day-to-day purchases.
Merchant Services: For businesses like restaurants and retailers, accepting and processing customer payments is an important part of convenient service.
Payroll and HR Services: These will free up more time for you to focus on your business.
Flexible Checking and Savings Options: Use 24/7 online business banking tools to manage your finances on your schedule, and more reasonable price points for everyday checking and operating account needs.
Just as importantly, you'll have access to a local team that's ready to answer your questions and help support new needs.
3. Opportunities to Grow
As your business expands, you may find you need a larger space, updated equipment, or extra working capital. Working with an experienced local business lender like a credit union is a smart move.
When you turn to your local credit union for small business or commercial financing, you'll work with a team that understands your unique needs, the fabric of your business community, and will work quickly to customize a loan for you. Unlike larger banks, local credit unions make loan decisions locally, allowing for a faster process and greater flexibility.
4. Local Focus
Your community credit union plays one other essential role in supporting the local economy: keeping money close to home. As member-owned, not-for-profit financial cooperatives, credit unions directly support the prosperity of local communities and their businesses.
They do this by lending money in the same place that they take in deposits. As a member, you're helping your neighbors finance a home, save for college, buy a car, or start businesses. Those neighbors supporting you in the same way. And, at American Heritage, we never surcharge the public for ATM withdrawals at our locations. This directly provides an economic benefit to the communities we serve.
Here for You and Your Business
With more than 800 Workplace Partner organizations and a great selection of accounts and services, American Heritage is the right partner for businesses like yours. Learn more about our business solutions and become a Workplace Partner today.