Veterans Organizations to Support This Memorial Day Holiday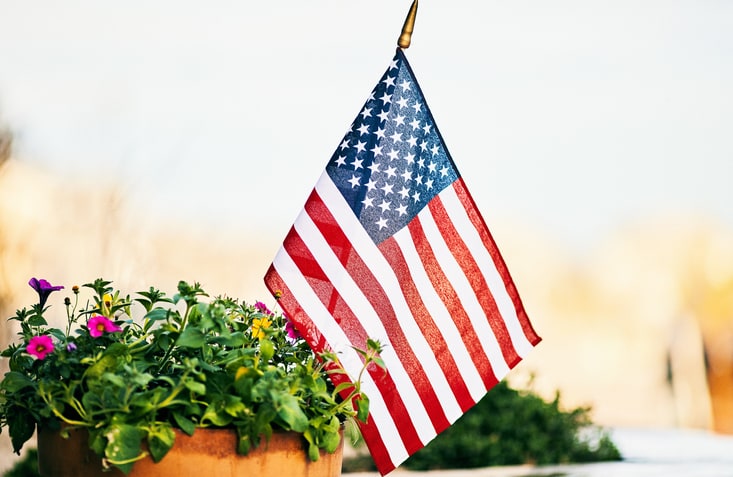 Memorial Day is right around the corner— a holiday dedicated to remembering and honoring those people who have died serving in the armed forces. As part of our commitment to veterans and to the greater Philadelphia community, our team at American Heritage likes to take this time of year to pause and honor those who have served, as well as other charitable organizations in the region.
From initiatives like our Kids-N-Hope Foundation's fundraising events (where proceeds benefit Children's Hospital of Philadelphia and other local area hospitals), to a wide range of veterans organizations, American Heritage Credit Union is committed to providing our members with opportunities to support causes that they care about. That's why, this Memorial Day, we welcome and encourage you to support one of the below veteran organizations.
The nation's longest wartime veterans organization is committed to mentoring youth and sponsorship of wholesome programs in communities, advocating patriotism and honor, promoting strong national security, and continued devotion to fellow service members and veterans.
Also known as American Veterans, AMVETS is an veterans organization that has been in operation from more than 75 tears and has a range of programs designed to enhance and safeguard the entitlements for all American Veterans who have served honorably, while working to improve the quality of life for them, their families and the communities where they live through leadership, advocacy, and services.
A nonprofit charity that provides a lifetime of support for veterans of all generations and their families. The DAV provides nearly 615,000 rides for veterans who need to attend medical appointments and assists veterans with more than 250,000 benefit claims on an annual basis.
According to their mission statement, Impact Services is a veterans organization that works to empower people with the skills and resources needed to reach their highest potential, with one of their focus areas being supporting veterans with both housing and employment services.
A non-profit, founded in 1946, that has developed a unique expertise on a wide variety of issues involving the special needs of their members, who are veterans of the armed forces who have experienced spinal cord injury or dysfunction.
Founded in 2006, the goal of this non-profit veterans organization is to support and assist Wounded Warriors, Veterans in Crisis and their families.
For additional ideas on other veterans organizations to support, check out the Philadelphia Department of Military and Veterans Affairs, who provide additional ideas on ways to show your support.
If you're interested in finding additional ways to give back to the community beyond this Memorial Day, American Heritage is here to help. At our core, we live by the values of our community, and give back to where we live and work. For more information, please contact us or give us a call at 215.969.0777.