American Heritage Keeps Growing, Giving Back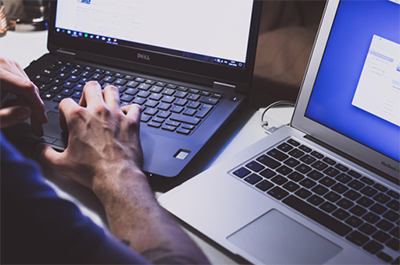 American Heritage Credit Union has made the news many times lately — and the pace of breaking developments is only going to speed up as the esteemed Philadelphia institution continues growing at a rapid clip. Yet the financial institution's focus will never change a key aspect of its operations, according to CEO and President Bruce K. Foulke.
"All our efforts are driven to directly benefit our members and give back to the communities where our members and employees live and work," said Foulke, who has seen American Heritage's assets grow from $4 million to more than $2.5 billion during his 40-year tenure. "That's the heart of American Heritage."
Last year, the $2.5 billion, member-owned financial cooperative with locations across Philadelphia, Bucks, Montgomery, Delaware and Camden counties was named the top credit union in Pennsylvania by Forbes and the market research firm Statista. Recently, it was named "Best Place to Work" in the extra-large companies category by the Philadelphia Business Journal.
It's on many national top-50 and top-100 credit union lists, too. "We began as a small credit union in Philadelphia 70 years ago," said Foulke. "We were the only financial institution in a two-mile radius in our part of Philadelphia when we started. Today, we have more than 38 locations in the Philadelphia area."
But that doesn't mean that American Heritage has become like the other financial powerhouses in the state, he added. "Credit unions offer a special experience compared to a traditional banking institution. We're a non-profit organization, and our members are also our owners. So we don't have shareholders we need to satisfy. Whether it's in the form of lower fees, better technology, or better rates, we're focused on solutions that make our members' lives better."
Indeed, American Heritage is making big investments in delivering best-in-class convenience. The credit union continues growing its branch network throughout the Philadelphia and South Jersey region with more and more locations — all with surcharge-free ATM access to the public. Additionally, it gives free ATM access to members at more than 30,000 locations.
American Heritage has also made significant investments in innovative, transformational technologies. It was the first financial institution in the tri-state area to introduce video tellers, for example. Its technology offers "personalized service and extends our hours, which allows our members to make transactions on a schedule that meets their needs," said Foulke, who added that American Heritage's Personal Automated Tellers are being implemented throughout the credit union's network in branches, workplaces and in drive-thru locations.
A key benefit that comes with the implementation of new technologies, he said, is the increased connectivity with experts and personnel in different locations, as well as later hours. "We're also adding video conferencing to all our offices so that members can have that personal interaction with our financial experts right at their fingertips, no matter where their branch of choice is located," Foulke said.
Both the video conferencing and the Personal Automated Tellers are helping American Heritage become less transactional and more consultative — which in turn improves its personalized service. That type of attention and community focus will remain American Heritage's priority despite technological advancements, Foulke said.
"The Philadelphia area is a region of unique neighborhoods, and although in recent years we have enjoyed significant growth in our technology, membership base, workplace partner relationships and expansion into the suburbs and New Jersey, we don't forget our roots and the communities from which we were built."
Indeed, American Heritage invests heavily in local neighborhoods through donations, volunteer hours and lending programs. In fact, American Heritage was the first credit union in the country to start its own Foundation, Kids-N-Hope, which has contributed more than $2 million since its inception to underwrite health programs, schools, child programs, parks and recreational activities throughout Philadelphia and its suburbs.
In addition, "our lending programs have helped businesses grow, creating jobs and revitalizing badly needed parts of our city," Foulke said. "Through our lending efforts to families, businesses and non-profits, we've been able to provide true economic development opportunities."
"Despite all the success and growth that American Heritage has enjoyed, our members can still contact me directly through our website or by calling me. I still welcome the personal interaction with our members. Ultimately, the impact that our credit union, its members and employees have had on the community is my greatest source of pride."
This article was originally posted by Capital Analytics Associates.